The "can" of cream of mushroom soup post continues to one of my most popular.  And while it doesn't get the same kind of attention, there is also a "can" of cream of chicken soup post.  One can also make a "can" of cream of celery soup.  This is for using in casseroles or slow cooker recipes.  It is not meant to be eaten as is.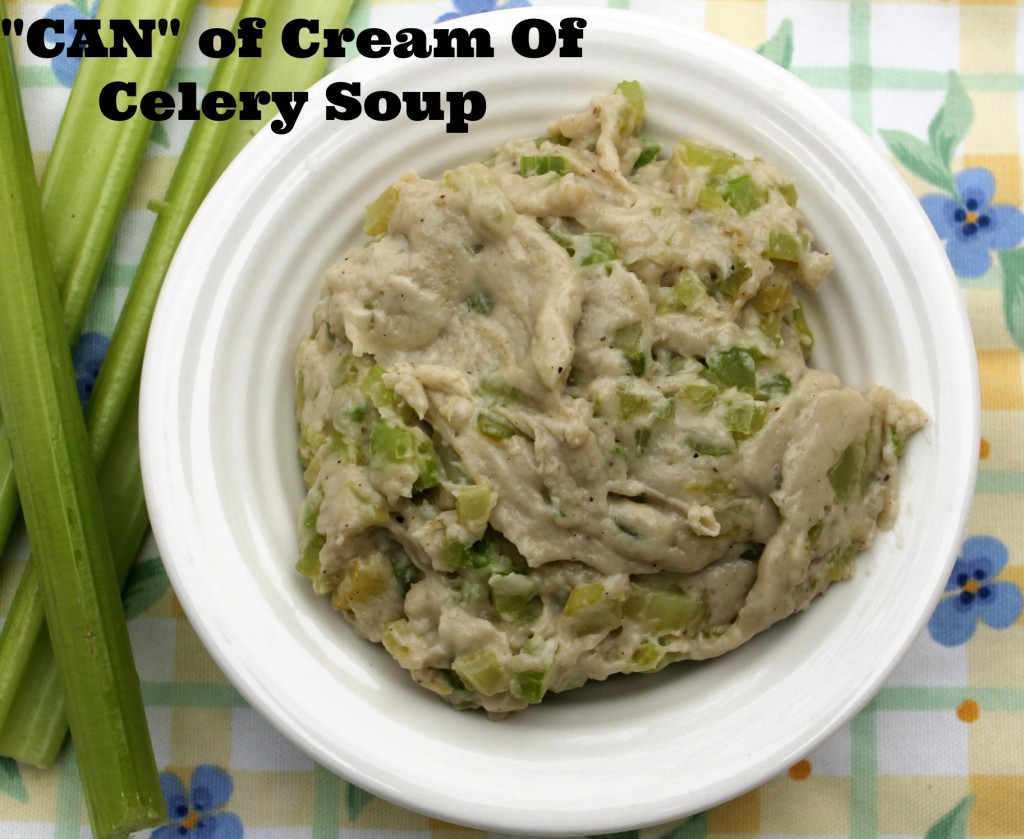 All the steps are the same as the cream of chicken and cream of mushroom recipes.  Simply replace the mushrooms or chicken with 1 ½ cups chopped celery.  Make sure to sauté it first like the following picture.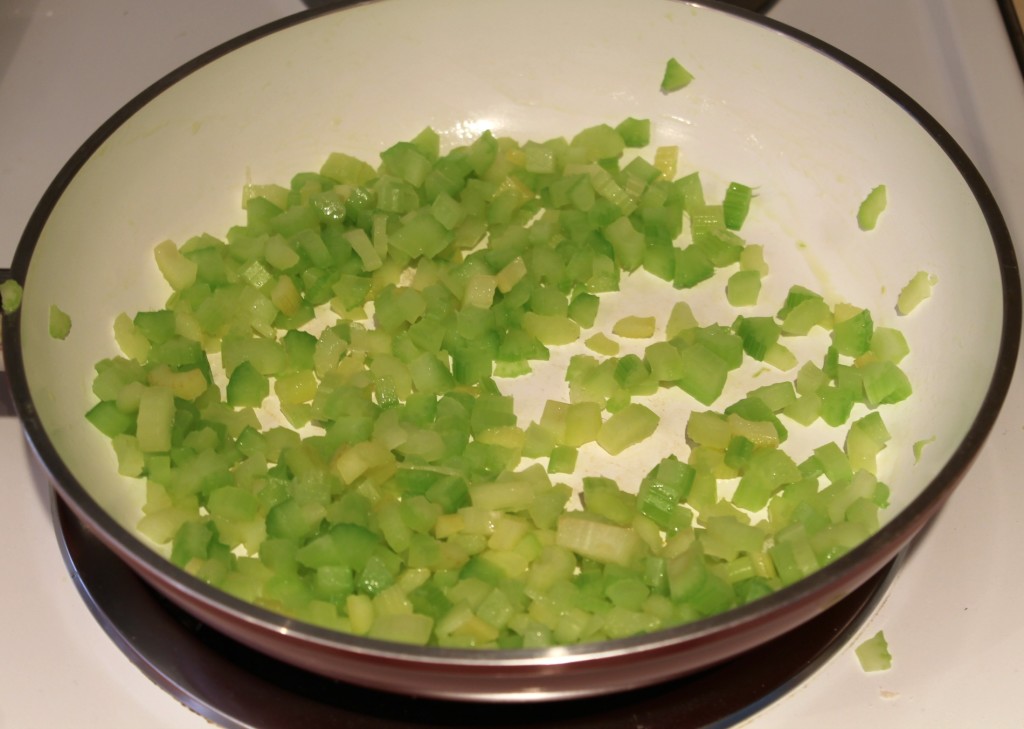 I once was in a hurry and forgot to sauté the celery.  I thought maybe the celery would soften up in the oven while the casserole baked, but it did not.  Too much crunch in a creamy casserole is not good.
After you sauté the celery, follow the picture tutorials in this cream of chicken soup post or this cream of mushroom post. 
Enjoy in your favorite comfort food recipe!
Also shared at Mostly Homemade Mondays.