Today's recipe comes courtesy of one of my readers.  She saw my Russian Cranberry Chicken post where I stated making my own Russian Dressing was on my to-do list.  Well, no more.  Thanks to her, she sent me a copy of her Russian Dressing recipe that is soy free and refined sugar free as well as free of all the other stuff I stay clear from.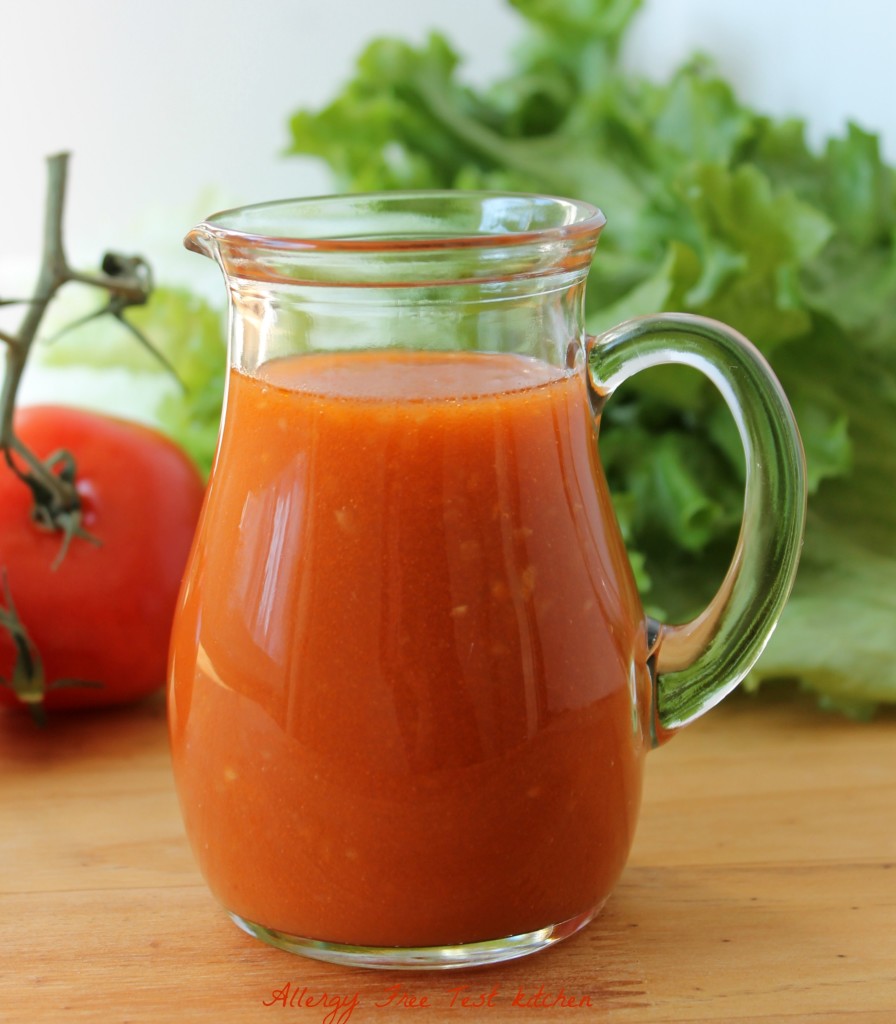 There is ketchup in the recipe so in order to make this corn free, sugar free and soy free (as well as milk and gluten free) you have to purchase the good ketchup.  I purchase Hunt's 100% Natural Ketchup.
I have only used this dressing recipe as a salad dressing.  It makes a large amount (almost a store bought size bottle's worth) and it is quite zingy.  I have not tried it yet in my Russian Cranberry Chicken recipe yet, but once I do I will be updating that post.
Also shared at Allergy Free Wednesday. Wellness Weekend.

Russian Dressing
Ingredients:
2/3 cup water

1/4 cup cider vinegar

1/4 cup sugar and soy free ketchup

1 T. grated onion (I used dried minced onion)

2 tsp. coconut sugar

1 tsp. salt

1/4 cup oil (I used olive oil)
Directions:
Combine all ingredients, except oil.  Whisk in oil later.  (I just added them all together and used my mini food processor).

Refrigerate.