If you don't drink coffee what do you drink when you go to Starbucks?  Well, I don't really go to Starbucks much because I'm not a coffee drinker.  (Nor can I imagine spending $5 on a beverage every day, or every week for that matter).  But when a trip to Starbucks means meeting up with a great friend, well, you have to order something, right?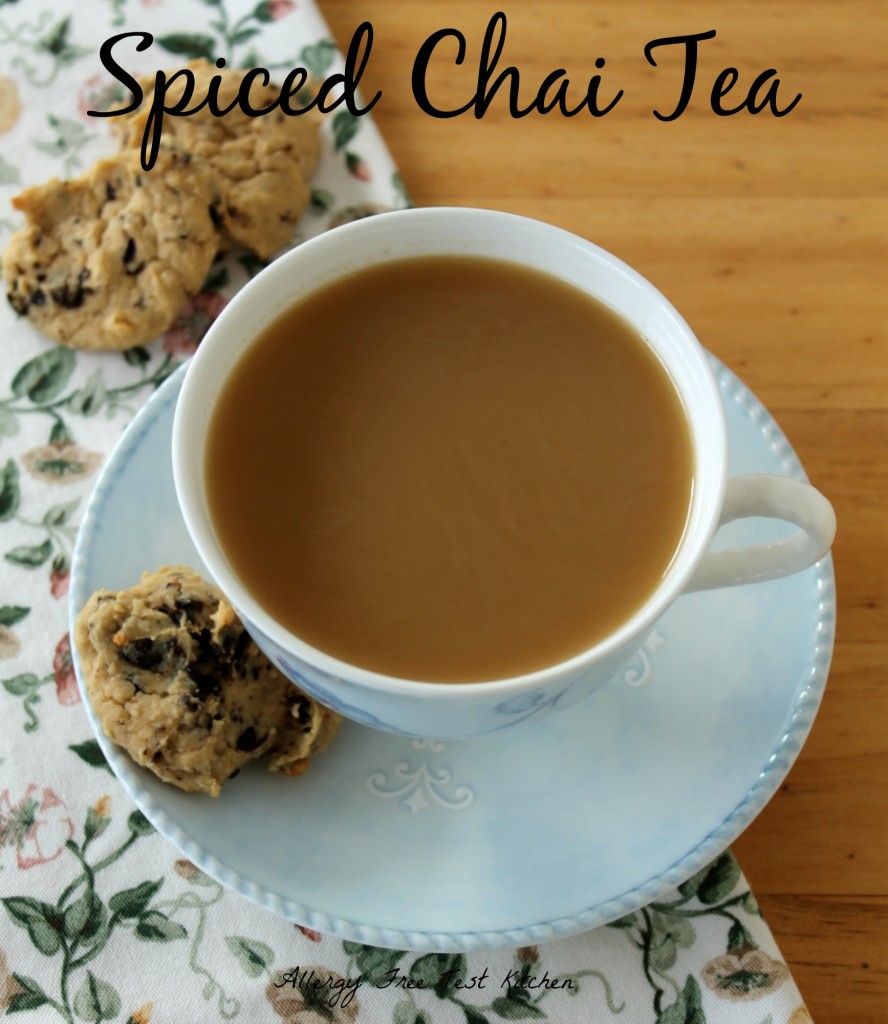 This is where I first tasted a Chai Tea Latte.  Starbucks' only milk alternative is soy milk.  We do not use soy milk in our dairy free house, but since there is no real allergy to soy, I will consume it on occasion.
Wanting to replicate the hot beverage without the steep price, I decided to figure out how to make something similar at home.  So, this is my take on a Chai Tea Latte.   Now I realize that Wikipedia isn't the most reliable source, but according to them a 'latte' is a beverage made with hot steamed milk.  So I'm calling it a latte.  This drink is not exactly like Starbucks, maybe because I do not use soy milk, or maybe the tea isn't quite as strong, but it is a good replacement.
At the store there are several different varieties of Chai Tea.  Here is a picture of the one I use and think comes closest to the taste I'm trying to achieve.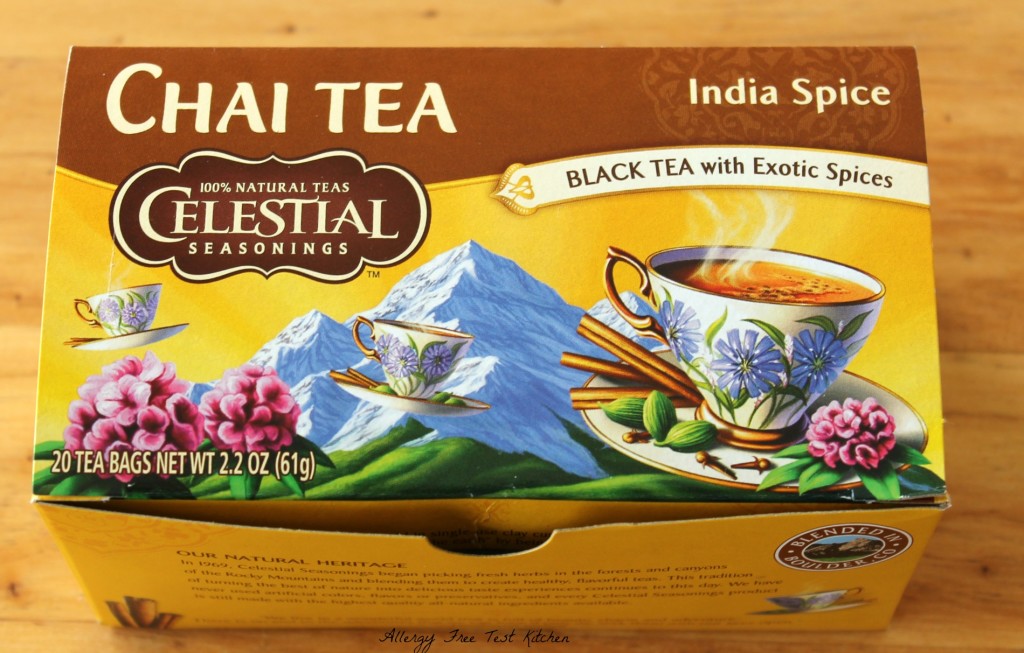 Follow the steps in the recipe box to make this hot beverage.  Please also feel free to use the "share" buttons below to share on Facebook, Twitter or Pinterest.
Also shared at Wellness Weekend. Homemade Mondays. Allergy Free Wednesday.

Chai Tea Latte
Ingredients:
3/4 cup water

1 Celestial Seasonings Chai Tea India Spice tea bag

1/4 cup dairy free milk of choice (or cow's milk)

1 stevia packet
Directions:
Bring 3/4 cup of water to boiling.

Place tea bag in mug and add boiling water.

Steep 4 minutes.

Heat 1/4 cup dairy free milk on high for 30 seconds in the microwave.

Remove tea bag from mug and add warmed milk.

Add one packet stevia and stir.

Enjoy!