Do you ever start a meal only to find out you do not have an ingredient?  That's what happened to me that had me scrambling to make my own taco seasoning.  It turns out it is pretty easy and honestly, it's probably healthier without hidden wheat, additives or MSG lurking in there.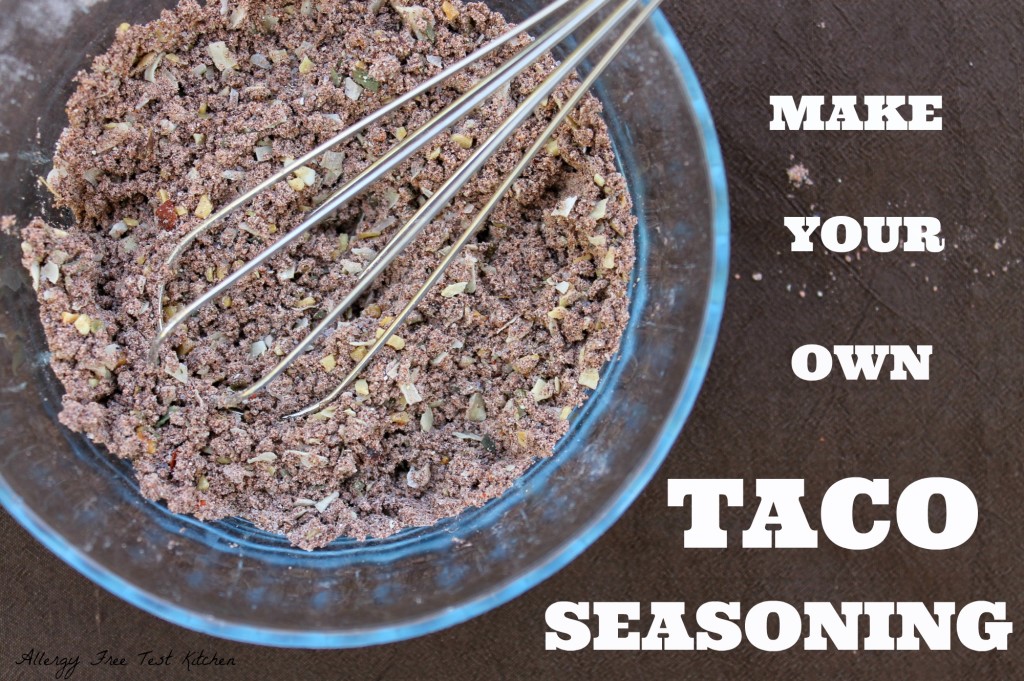 I adapted this recipe for taco seasoning from The Everything Food Allergy Cookbook.    I use one tablespoon at a time which is equivalent to about ½ of a packet you could find in a store.
Also shared at Whole Foods Friday. Gluten Free Friday. Real Food Wednesday. Homemade Mondays. Allergy Free Wednesday.


Taco Seasoning
Ingredients:
1 1/2 T. chili powder

1 T. dried minced onion

1/2 T. dried minced garlic

1 T. tapioca starch (or any starch)

1/2 tsp. onion powder

1/2 tsp. salt

1/2 tsp. paprika

1/4 tsp. oregano

1/4 tsp. marjoram flakes
Directions:
Mix all spices together in a container with a lid. 

Store in cupboard.

Use 1 T. if you want to use 1/2 of a commercial packet.  Use 2 T. if you want to use 1 commercial packet of taco seasoning.