This past summer I reintroduced eggs to my diet for about three weeks prior to my latest IgG Food Allergy Test. 
Since gluten free vegan brownies are so elusive, we just do not enjoy brownies.  Sure I've tried black bean brownies, sweet potato brownies, and many versions of gluten free vegan brownies all with little satisfaction.  But nothing compares to brownies made with eggs.
Since I was allowed to bake with eggs for three weeks I took this time to make brownies; lots of times.  So if you are looking for a great gluten free brownie, can eat eggs, and do not mind loads of white sugar these are the perfect brownie for you. 
These are BY FAR the best brownies I ever did have.  Even pre-food allergies!  Gooey, chocolaty, satisfying morsels of goodness….you want one, you know you do!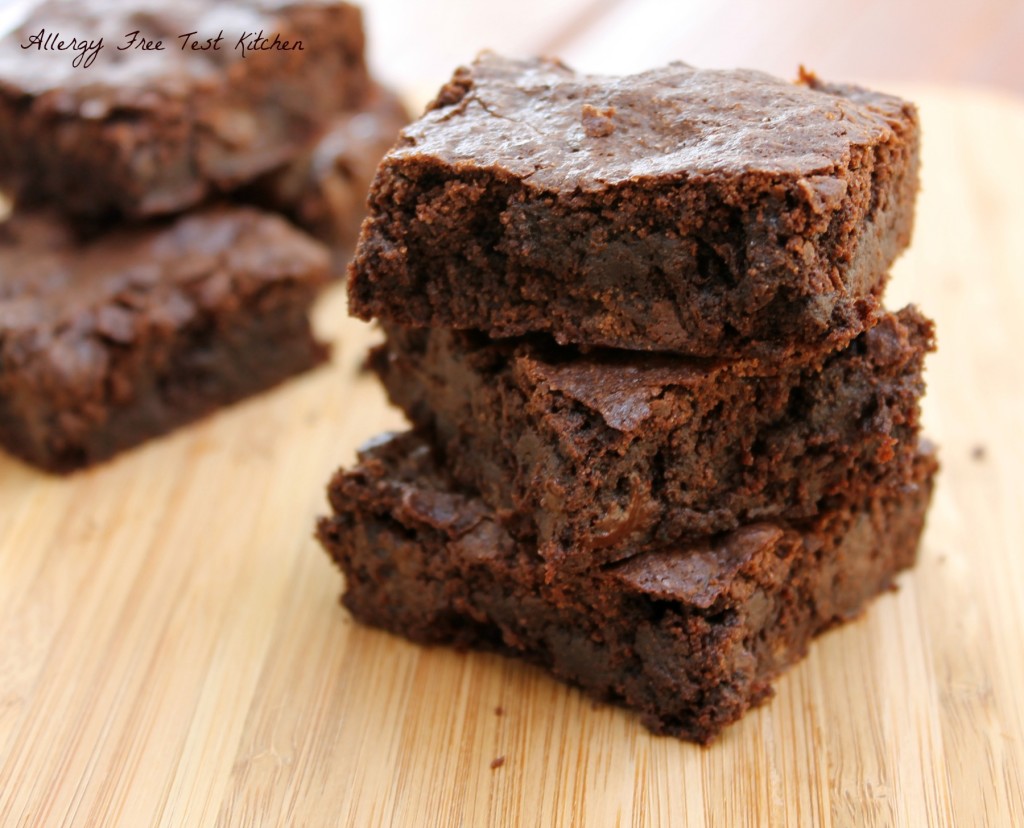 For us, these are "one time" brownies.  While I was told I could resume baking with eggs (just not eat them), I simply don't think about baking with eggs, and it kind of grosses me out a bit too.  Besides these brownies have way too much sugar in them for us now. 
But it was a Fun Find, so why not share it with you?  When I send you to the recipe you will notice they say to use a "rice flour blend."  For that I used Namaste Perfect Flour Blend, which is something I seldom use.  It already contains xanthan gum.  If you use another gluten free blend like Bob's Red Mill Gluten Free All Purpose Blend, remember to add xanthan gum, probably about ¼ teaspoon.
You can find the recipe here.  Enjoy!