Need a quick and easy biscuit recipe to go with soup or dinner?  How about something savory? This is right up your alley!  I am bringing you Gluten Free Herb and "Cheese" Biscuits that are also allergy friendly.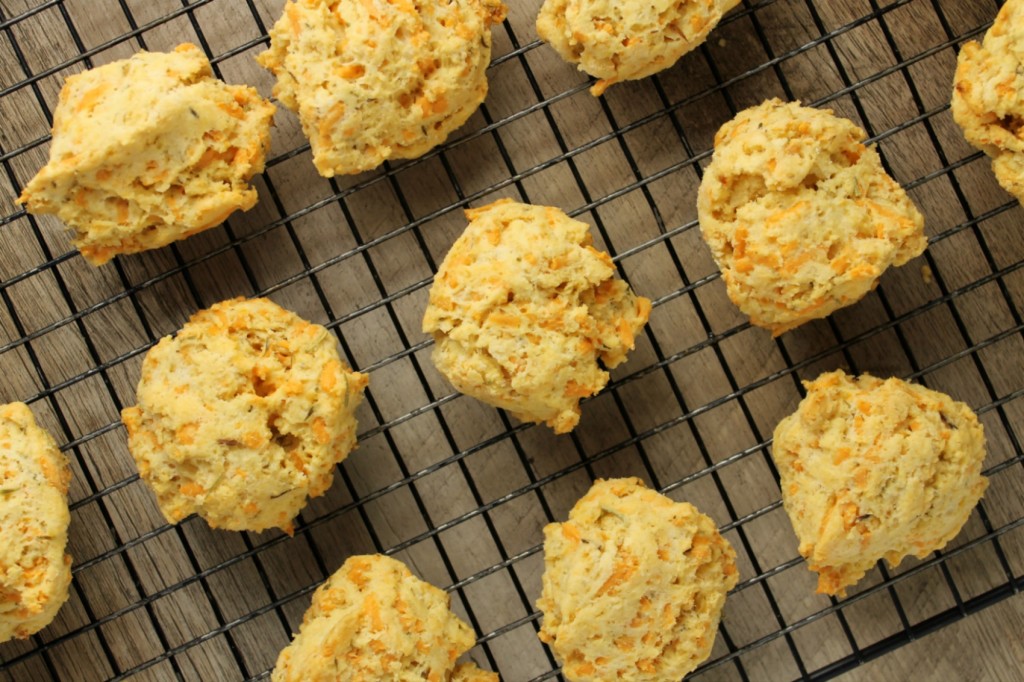 I have been using Bob's Red Mill Gluten Free Biscuit and Baking Mix (different than their flour) for quite a long time now.  You can see what I wrote about it here.  I wanted to do something different than the recipe on the back of the package though.  Today's recipe is an adaption of what I found on their website.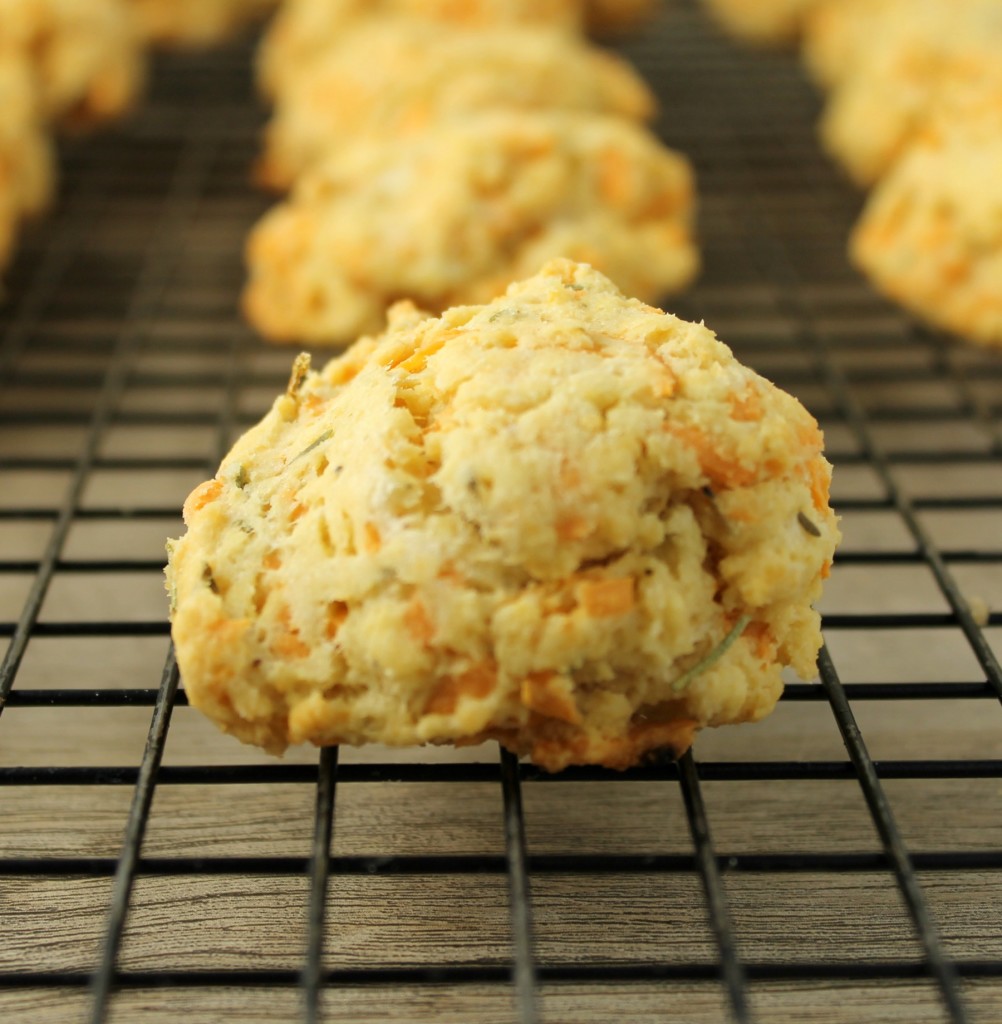 These go great with any soup or meal.  They freeze well too!
Also shared at Allergy Free Wednesday.

Gluten Free Allergy Friendly Herb and "Cheese" Drop Biscuits
Ingredients:
1 1/4 cups Bob's Red Mill Gluten Free Biscuit and Baking Mix

1/2 T. minced garlic

1/2 T. xylitol (or sugar)

1 tsp. thyme

1/2 tsp. rosemary

1/8 tsp. salt

1/4 cup chilled dairy free soy free shortening (or regular shortening)

1/2 cup water

1/2 cup Daiya cheddar like shreds (or regular cheese)
Directions:
Preheat oven to 375 degrees F.

In a bowl combine the first 6 ingredients.

Add chilled shortening and use a pastry cutter to cut the shortening into the biscuit mix.

Cut until pea size crumbles form.

Add water and Daiya and mix until all dry ingredients are mixed in.

Drop by spoonfuls onto a parchment paper lined cookie sheet.

Bake for 18 minutes.  Best served warm.