Are you one of the thousands of people whose New Year's Eve resolutions is to eat healthier?  Want to eat more greens, but can't stomach a salad at every meal? 
Try kale chips.  Kale chips have been around the foodie blogosphere for a few years now.  I'm late to the game.  But I finally came up with a way to prepare them and they are really good.  (Although photographing them is another story).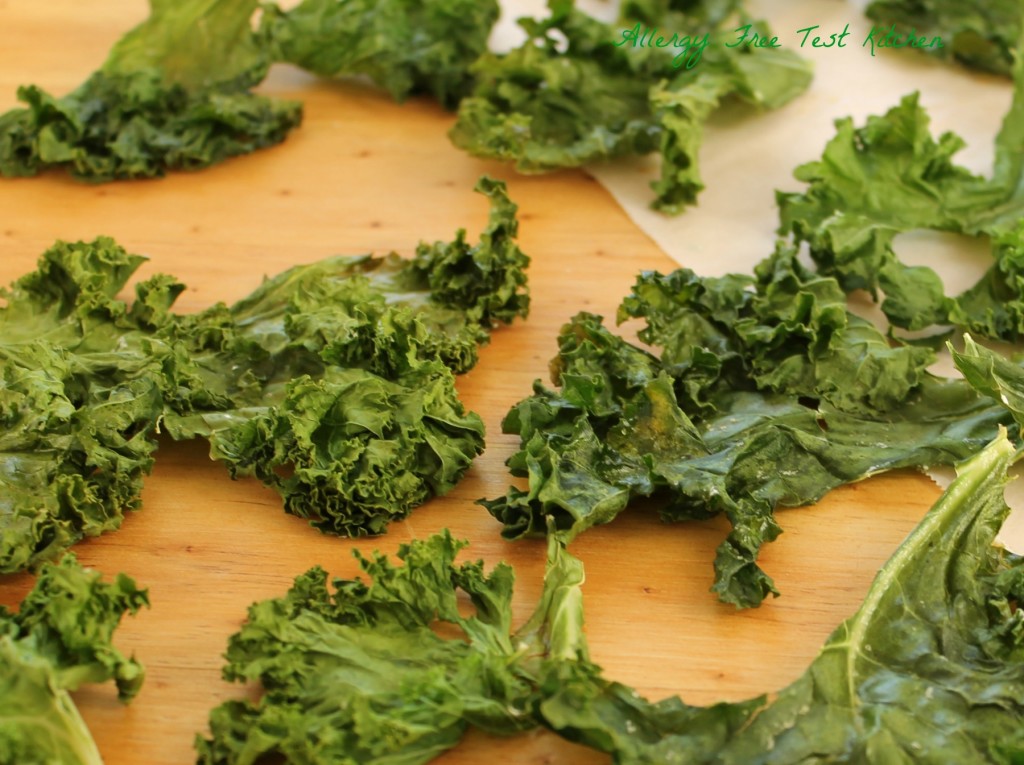 While no one could eat an entire head of kale in one salad, one could eat a whole head of kale in the form of kale chips.  I know that firsthand. 
Making kale chips is a great way to get children to eat greens.  Kids will go for any food with the word "chips" in it and is crunchy.  And you could always call them "green chips" if you think the word "kale" would have your kid running for the woods.
This is also extremely easy to make and affordable.  A head of kale is about $0.99 in my neck of the woods. 
According to WebMD one cup of chopped kale is 33 calories, 9% of your daily value of calcium, 206% of your daily value of vitamin A, 134% of vitamin C and the crazy high vitamin K at 684%.  It also has high levels of minerals iron, copper, potassium among others.  It is also high in lutein, fiber and antioxidants.  That is some good nutrition; especially if you end up eating an entire head of kale!  And I bet you will once you realize how fun and tasty it is to munch on kale chips.
What do you say?  Will you give it a try?  Have you already been eating kale chips?
Also shared at Mostly Homemade Mondays. Natural Living Monday. Allergy Free Wednesday.

Kale Chips
Ingredients:
One head of kale

Cooking spray

Salt
Directions:
Wash kale leaves and drip dry in a colander.

Preheat oven to 300 degrees F.

Tear leaves from the stem.

Place leaves on cookie sheets lined with parchment paper.

Spray leaves with cooking spray and sprinkle with salt.

Bake for 11-13 minutes until dry and crispy.