I have been dabbling in almond meal lately.  Almond meal is different than almond flour.  It is ground up almonds with the skin on.  Almond flour has the skins removed before grinding.  At least that is how I understand it.  I haven't purchased almond flour because it is so expensive.  But Trader Joe's sells almond meal at a fairly reasonable price.  So I made a recipe for the first Fun Finds Friday of 2014.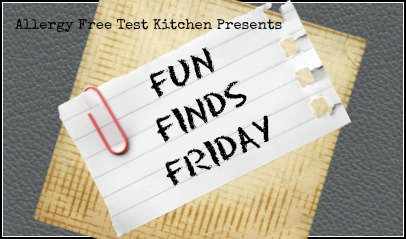 When I saw a recipe for raw cookie dough bites using almond flour, I thought I would try it with almond meal.  As you can see, the dough is a bit dark.  I am assuming that is from the almond meal and that if I had used almond flour they would be lighter in color. (Plus the other pics are just better than mine…I had terrible lighting the day I took the picture).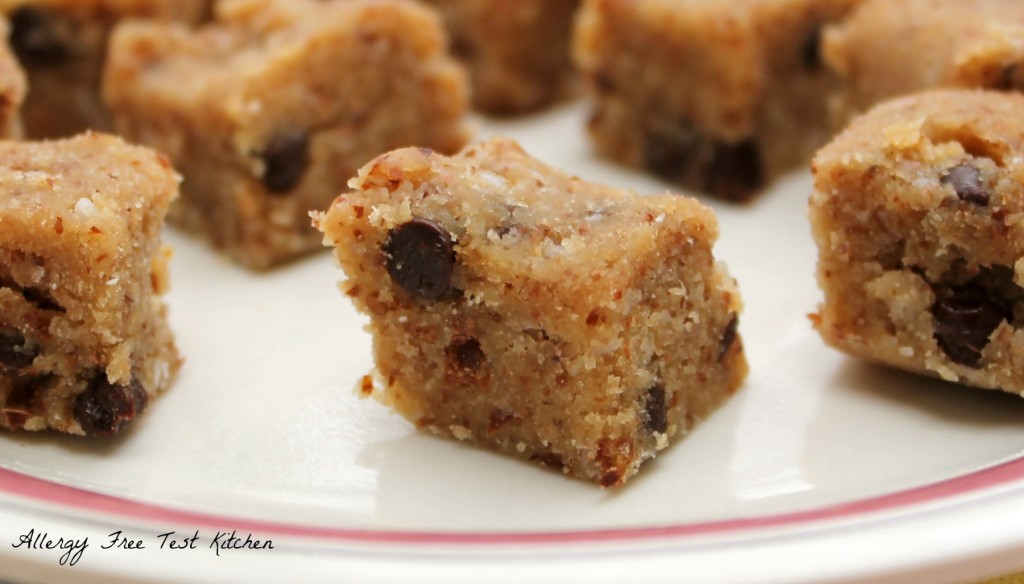 These little bites of cookie dough are delightful.  They are not only gluten free, but grain free.  And you can eat them raw because there are no eggs in them!   It has a hint of coconut from the coconut oil.  It's a fun little treat to make once in a while.  I made mine in a 9×5 bread pan and stored them in the refrigerator.  You can find the recipe here.