Oh how I love cranberry sauce; especially around the holidays!  But since I kicked refined sugars out the door I had to come up with a sugar free or unrefined sugar way to cook it.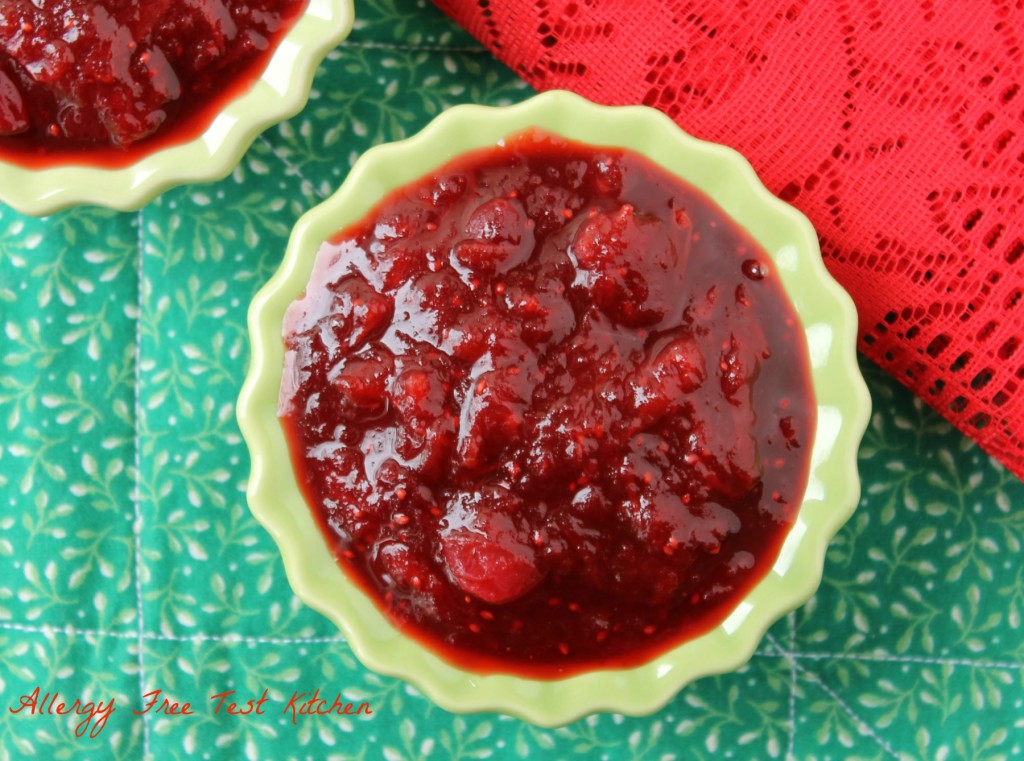 The first time I cooked it completely sugar free was with xylitol, a natural occurring sugar alcohol which has a low glycemic index because it is slowly digested.  Xylitol does not promote tooth decay and is fine to consume if you deal with candida overgrowth. 
Although we loved it made completely with xylitol (it tasted like the "real" thing), I know that xylitol is not a popular choice and a bit expensive.  So I also came up with a non-refined sugar way to cook it. 
This second option of cooking cranberry sauce works well too.  It's what is pictured above.  It was a bit tarter, but tart is not always so bad is it?  Not with cranberry sauce.  I made it with stevia and coconut sugar.
In the recipe box below you will find the second way I prepared the cranberry sauce.  If you are looking for directions on using the xylitol, simply use one bag cranberries, one cup water, and one cup xylitol and cook as directed in the recipe.
Also shared at Slightly Indulgent Tuesday . Allergy Free Wednesday . Wellness Weekend .

Cranberry Sauce With No Refined Sugars and Sugar Free Cranberry Sauce
Ingredients:
1 bag cranberries, washed and thawed if previously frozen

1 cup water

1/2 tsp. liquid stevia

1/2 cup coconut sugar

1 T. 100% pure maple syrup (optional)
Directions:
Place cranberries, water, stevia and coconut sugar in pan.

Turn stove top to medium heat and bring to a boil

Cook, stirring often, until cranberries start to pop.  Cook and stir cranberries until most are popped and sauce is your desired consistency.

After cooking and cooled, if it is too tart, stir in the maple syrup.