Do you need a great dip for New Year's Eve?  Try hummus!  I know, it's a "weird" food to some people.  But don't be scared off.  After I fiddled with several different recipes I came up with a great one.  And I only put recipes on this blog that work and taste great!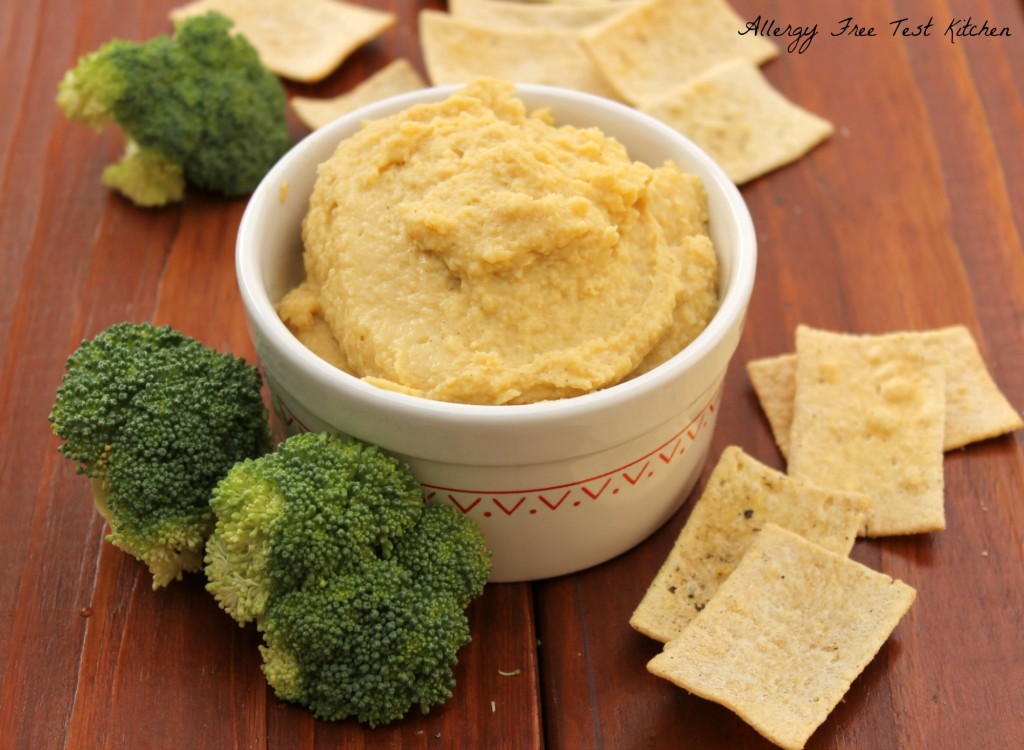 Hummus goes well with raw veggies such as broccoli and carrots.  It's also a great dip for chips.  The chips pictured here are Trader Joe's Lentil Chips.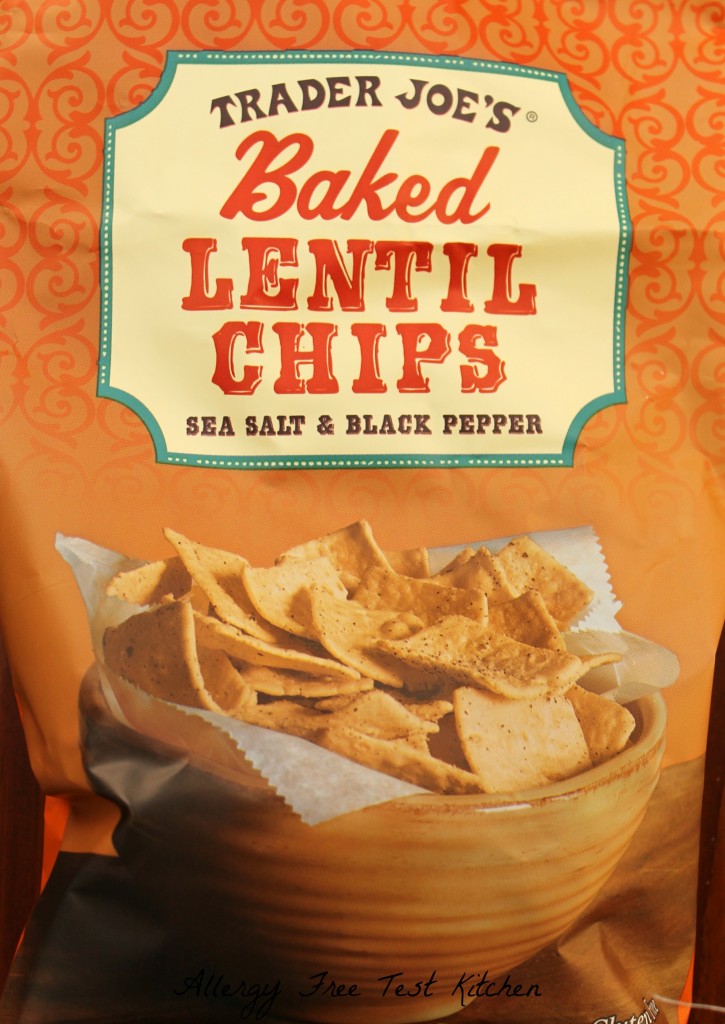 These chips are crazy spicy!  You actually need the hummus to tone down the spice.  Alone, I can't eat them, but with this hummus…yum!
Here's a tip for making your hummus.  Use a large food processor.  For a while I was making my hummus in my small processor; the one I use to chop onions.  There just wasn't enough room to get a good "whip" going.  With my large food processor, it mixes so much better.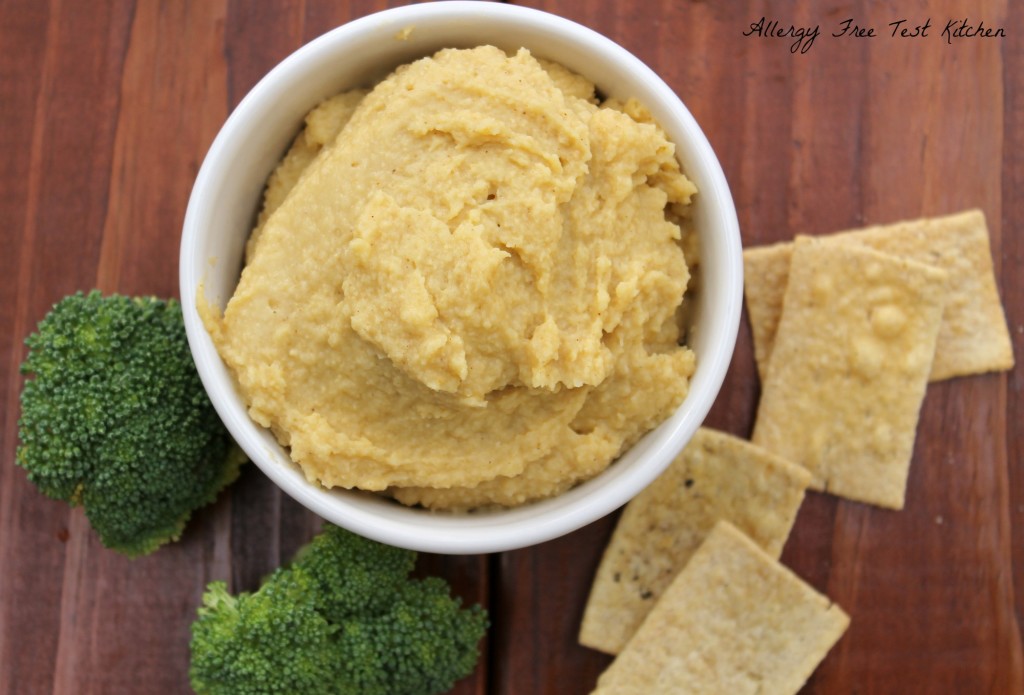 I do not use tahini.  It's expensive, plus it contains sesame…a common food allergen.  So this hummus is allergy free too!
Do you eat hummus?  Will you try it?  It's a healthy snack to keep your energy going!
Also shared at Slightly Indulgent Tuesday . Allergy Free Wednesday . Gluten Free Friday . Wellness Weekend.

Hummus
Ingredients:
1 can (15 oz..) chickpeas (or garbanzo beans) rinsed, soaked, drained and rinsed again

4 T. lemon juice

1/4 cup olive oil

1 tsp. minced garlic

1/2 tsp. salt

3/4 tsp. cumin

1/8 tsp. cayenne pepper
Directions:
Put all ingredients in a large food processor.

Blend until smooth.

Store in refrigerator.