If you have not tried pearl onions you are missing out.  These little delectable onions are fabulous!  They are SWEET!  Seriously, even the biggest onion hater would like these.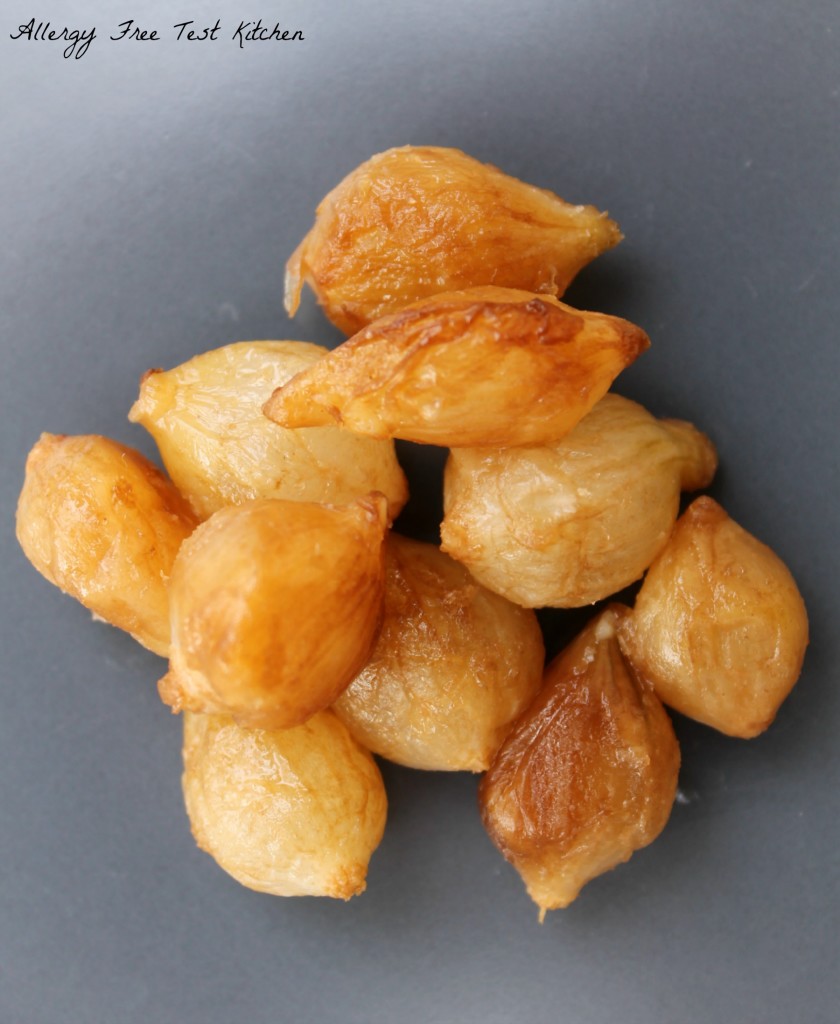 Roasted pearl onions would make a great side dish for Christmas dinner or even an appetizer.  Well, any meal any time of the year for that matter!  Let's not limit this to holidays!  (I even ate some for a snack last night).
This dish is easy, fast, and naturally gluten free and allergy friendly.  What's not to like?
Also shared at Wellness Wednesday . Whole Foods Friday . Healthy Vegan Friday.

Fabulous Roasted Pearl Onions
Ingredients:
2 cups pearl onions

1/2 T. balsamic vinegar

1 T. olive oil
Directions:
Preheat oven to 450 degrees F.

Place onions in glass baking dish.

Mix balsamic vinegar and olive oil together and pour over onions.

Stir onions until all sides are coated.

Bake for 25 minutes until onions are tender when pierced with a fork.