I recently attended a conference and received the books pictured below in my swag bag. I want to pass them on to one of you who could really use them.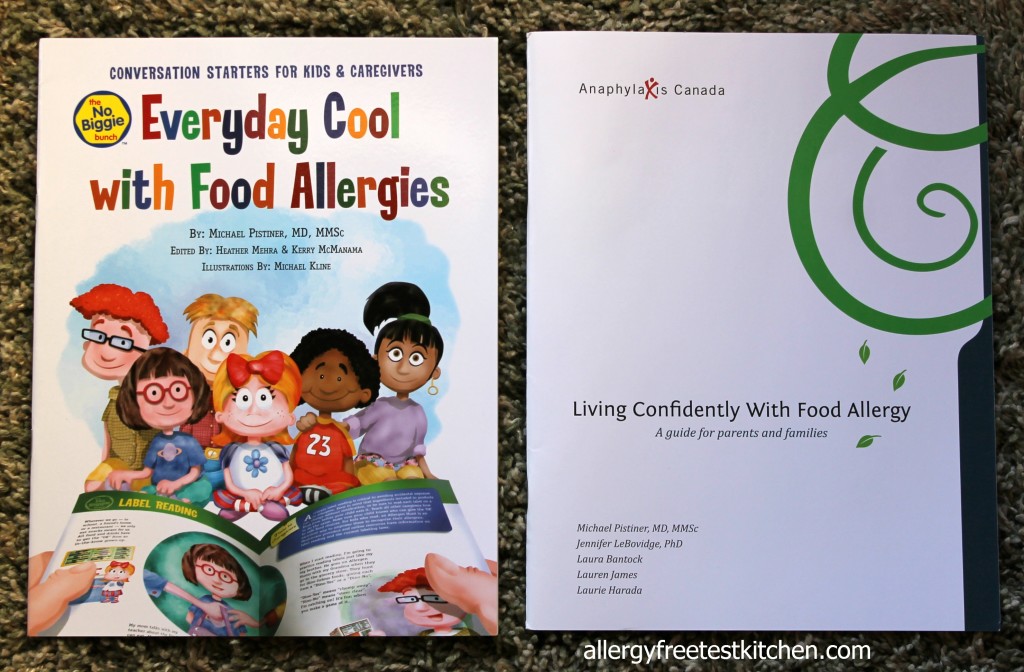 The one pictured on the left is Everyday Cool with Food Allergies by Michael Pistiner, MD. This book with colorful pictures is one to read with your food allergic child to teach them things like how to say "no thank you" to foods, how to not share food, epi-pens etc. This is a companion book to the No Biggie Bunch book series. I haven't read it, but it looks great.
The book pictured on the right is by the same author, and four others entitled Living Confidently with Food Allergy-A Guide for Parents and Families. This book is a must have for any parent of a severely allergic child. It discusses signs, symptoms, anaphylaxis, epinephrine, managing food allergies and much, much more. I have not read it, but glanced over it. As a parent, I would definitely want this book if my child had a life threatening food allergy.
Enter for a chance to win these books using the Rafflecopter below. It may take a moment to load. Please share this post on Facebook, Twitter, email etc. so more people can have a chance to win. Open to United State residents only.