Have you ever made your own nut butter?  I have made this chocolate spread and this one, but not just straight nut butter.  Until now.  And have I been missing out!  And so are you if you haven't tried it. Making cashew butter was so easy and it so delicious!  And what's better?  It only has ONE, that's right, ONE ingredient.  That's healthy folks.  No added oils, sugars, emulsifiers, and other food-like stuff.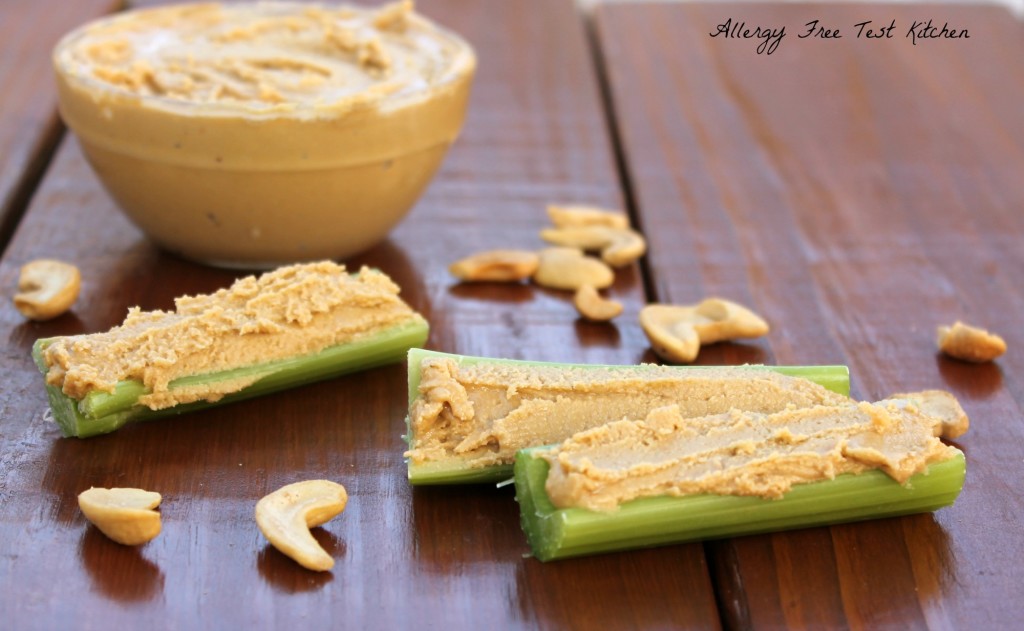 Granted, you do need one piece of equipment and that is a high powered food processor.  If you do not have one yet and think you would never use it, you would be surprised.  I use mine WAY more than I ever thought I would.
All you need is about 10 minutes of your time.  Here are some photos to show you how. (A few are a bit blurry..the lighting was terrible on that dark, gray day).
You need is a high powered food processor and cashews.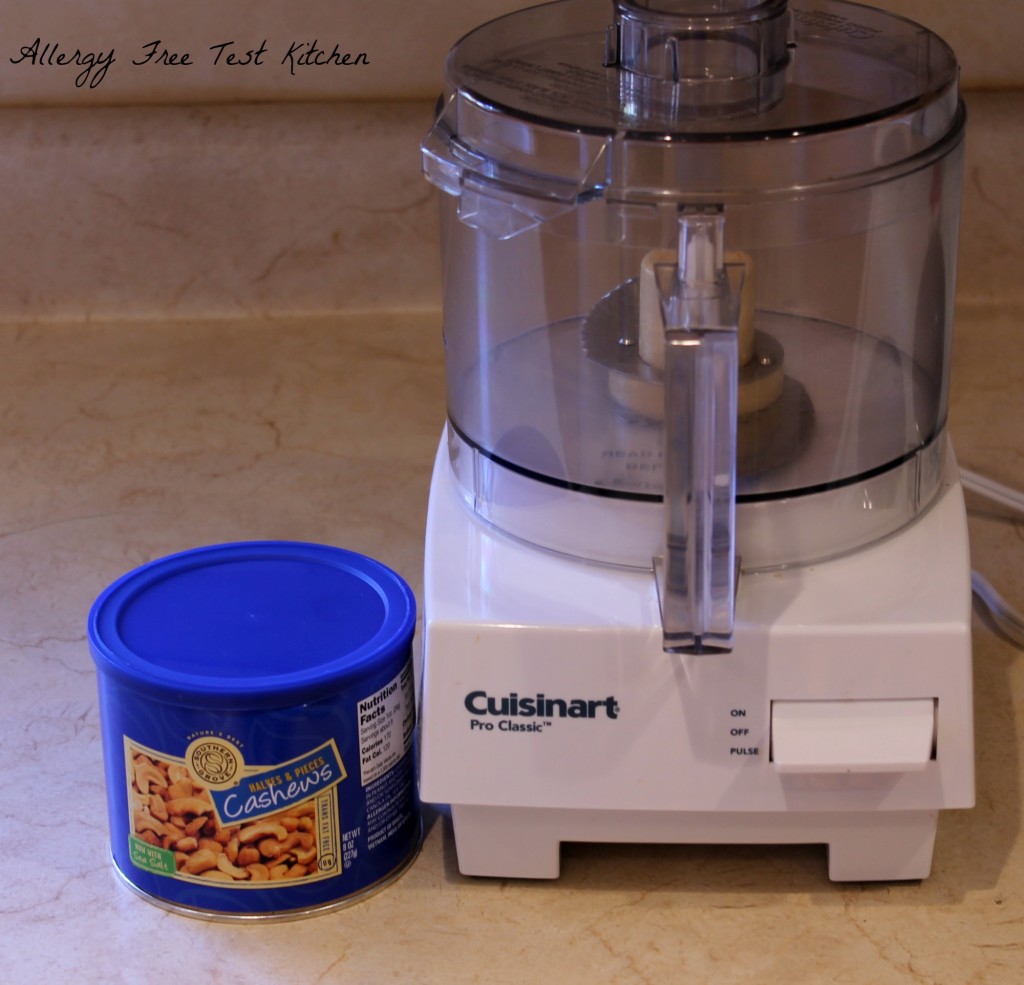 Place your cashews into the processor.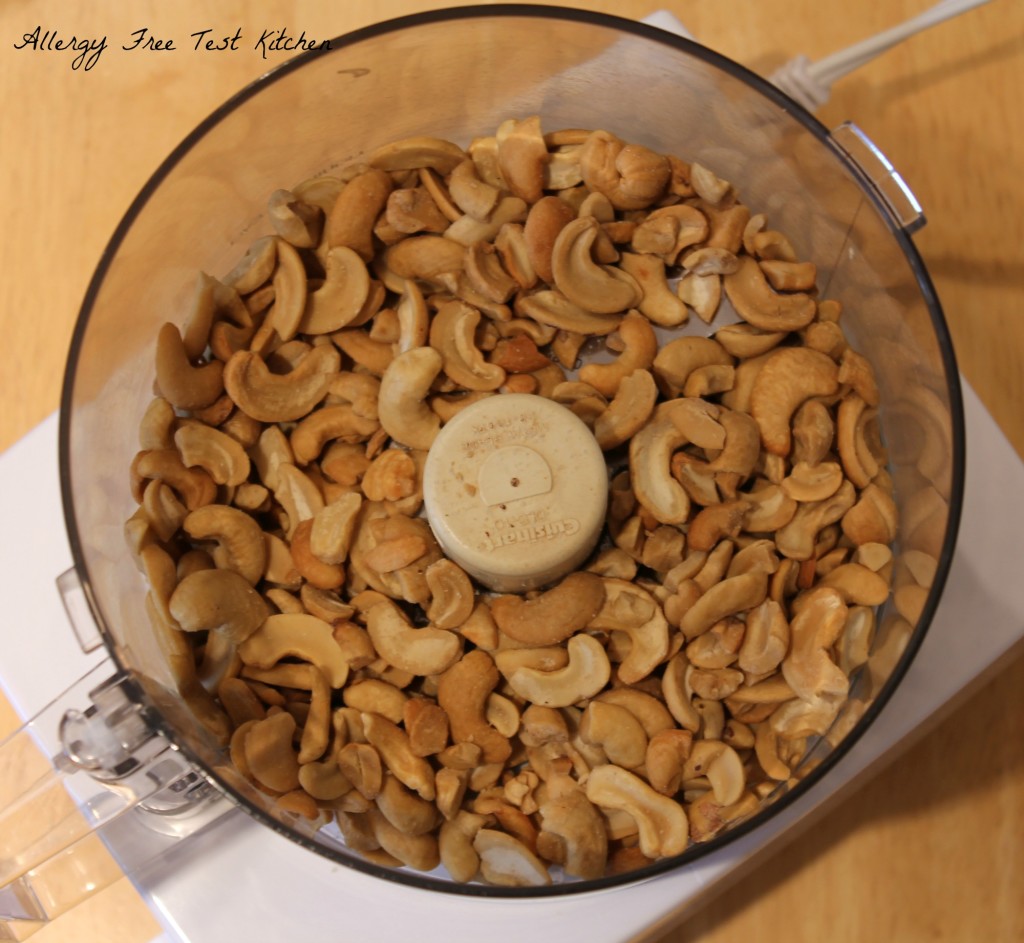 Pulse until a fine powder forms.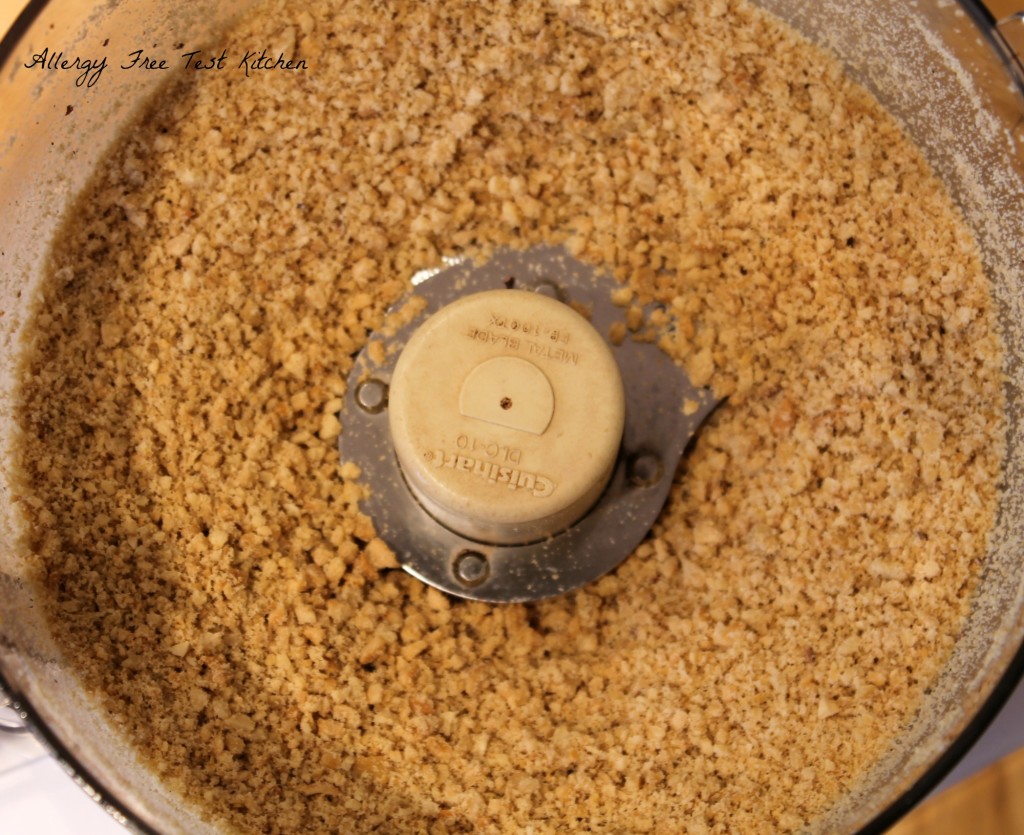 Keep pulsing and cashews will become moist.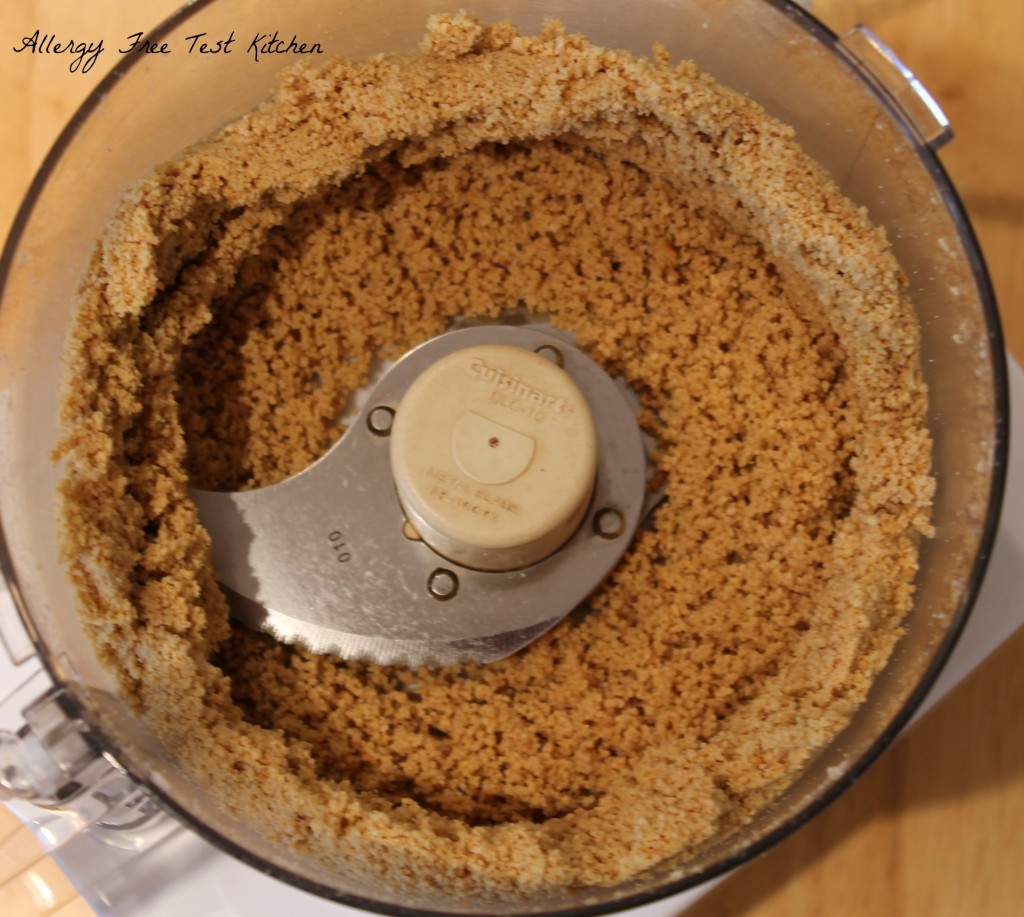 Cashews will start to clump together.  If your processor starts to sound funny, give it a two minute rest.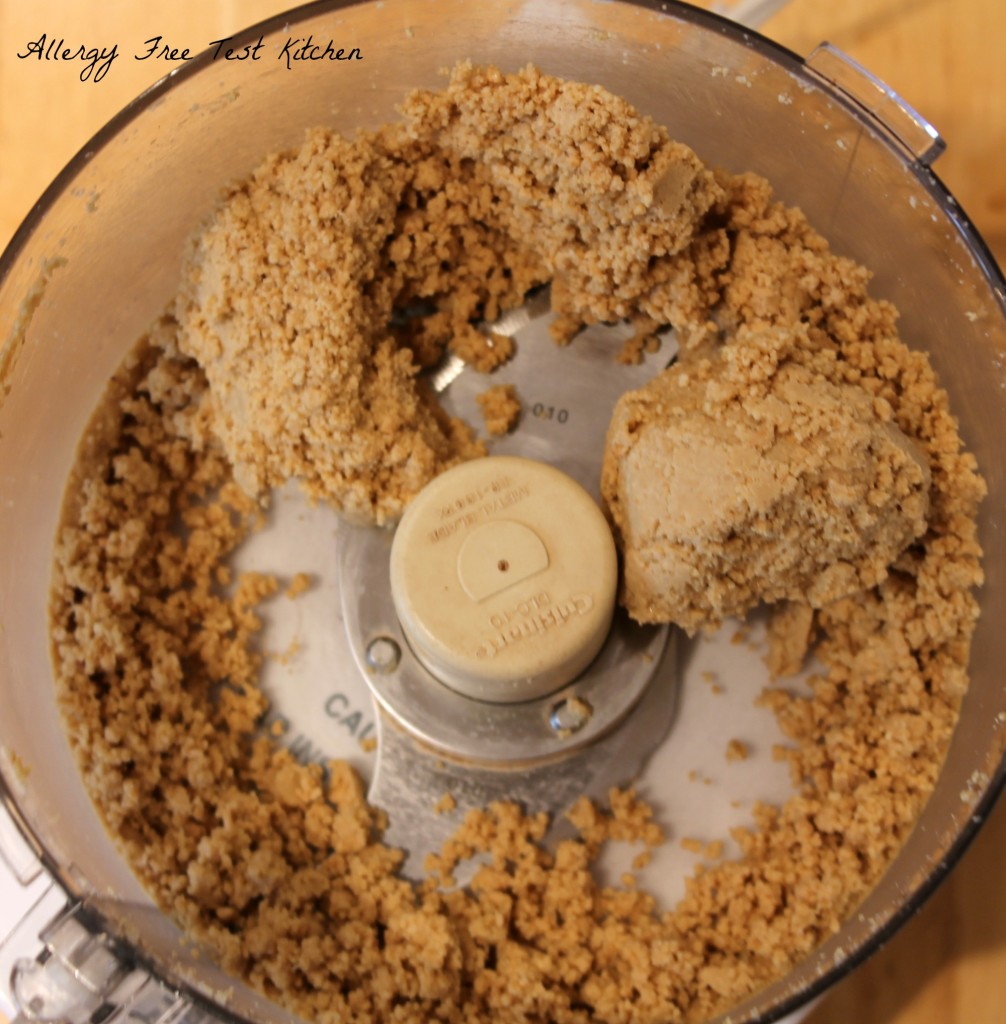 Stop the processor to scrap the sides.  Do this more than once.  If you need to give your processor a rest, do so.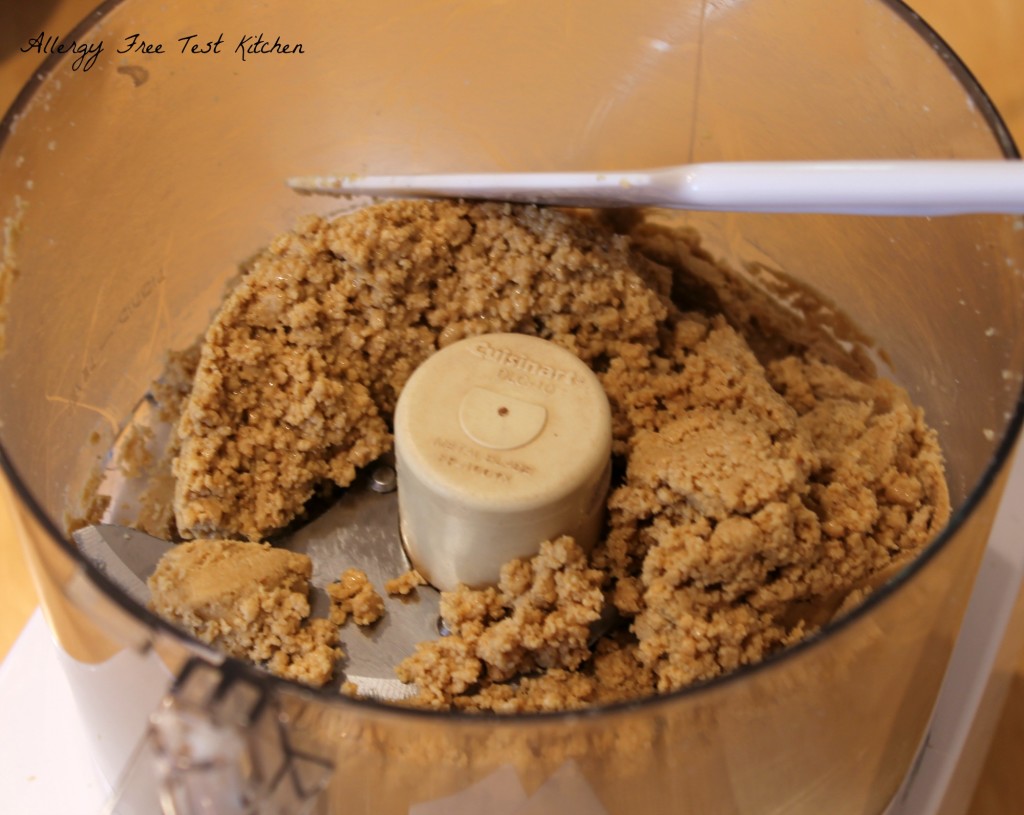 It will start to clump together even more.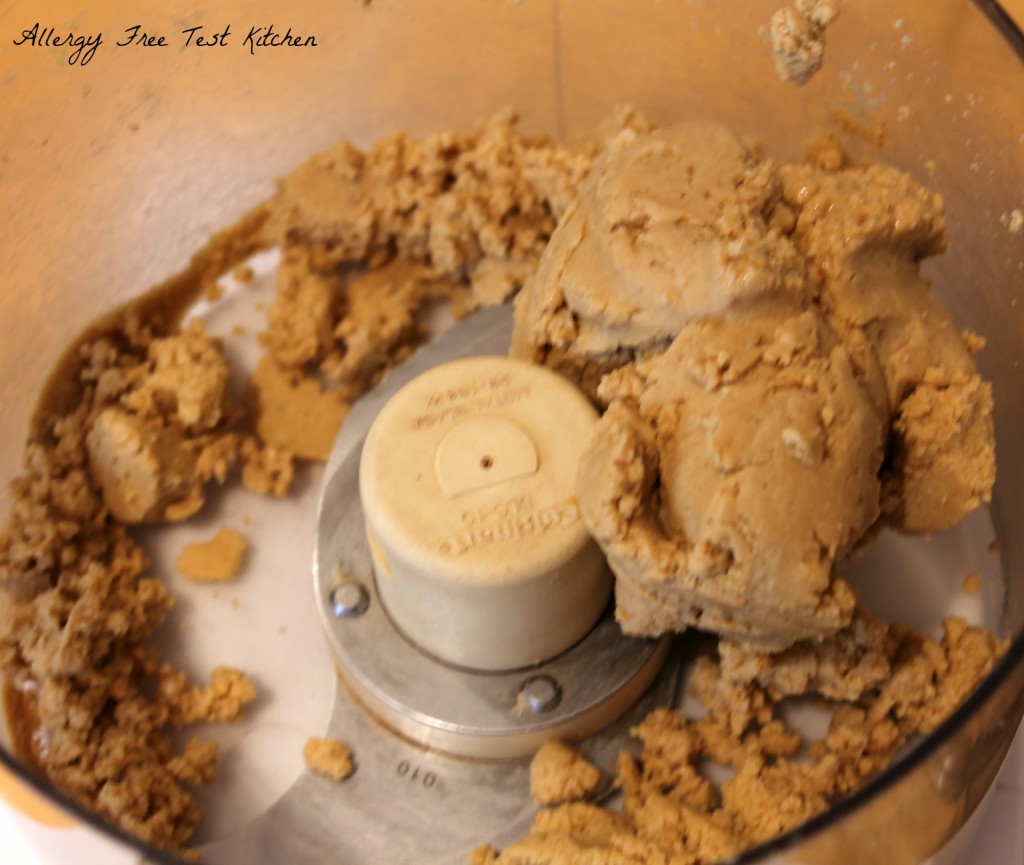 The cashews will become one big lump.  It may seem like you will never get butter.  Hang in there!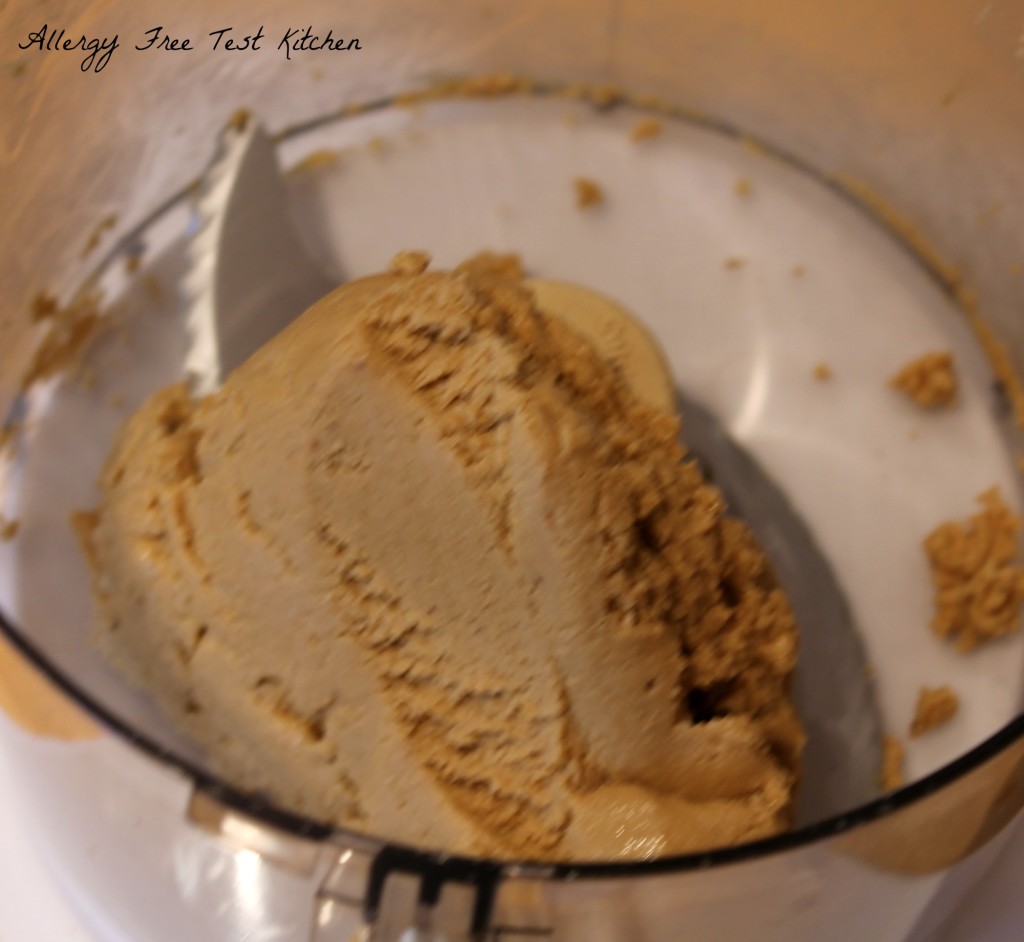 Keep processing and all of a sudden, POOF!  It will become a smooth butter that swirls around the sides of the container.  Process until it is your desired smoothness.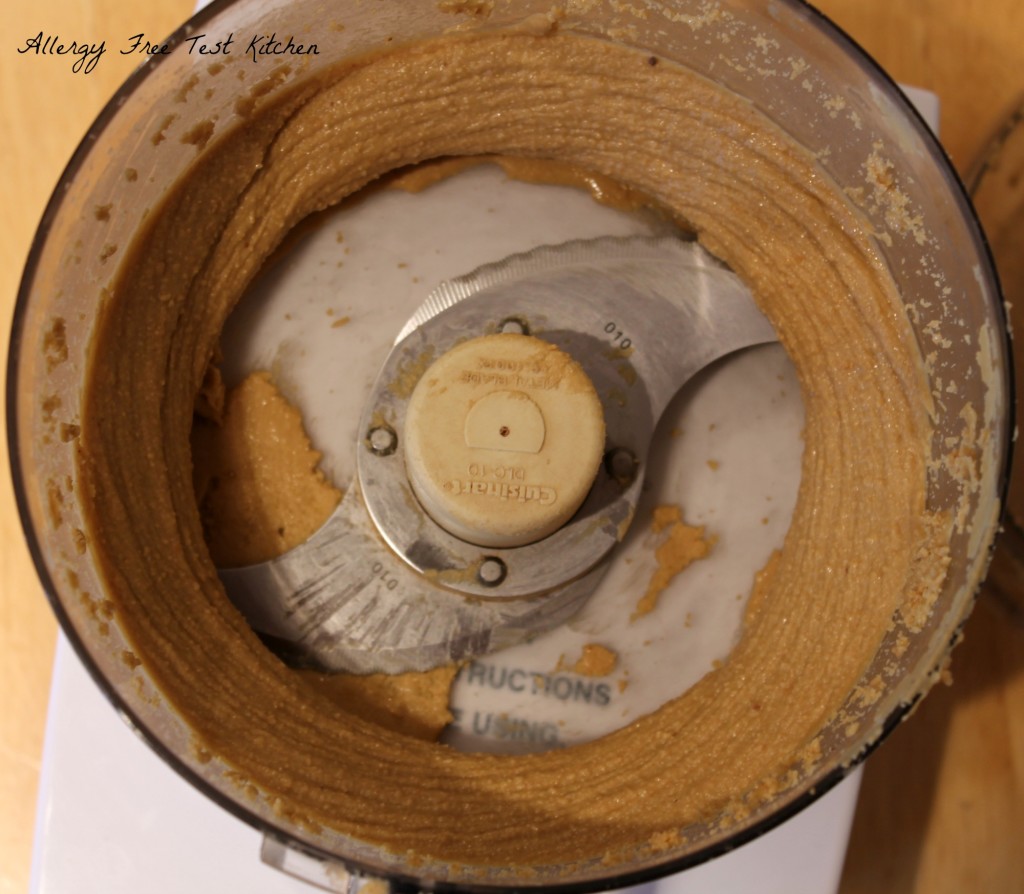 Right after you make this it is warm and so good to just eat plain (by the spoonful, if you wish).  It stores in the refrigerator and never separates so there is no need to stir.  Tastes great on celery, on a PB & J sandwich or any other place you would use a nut butter.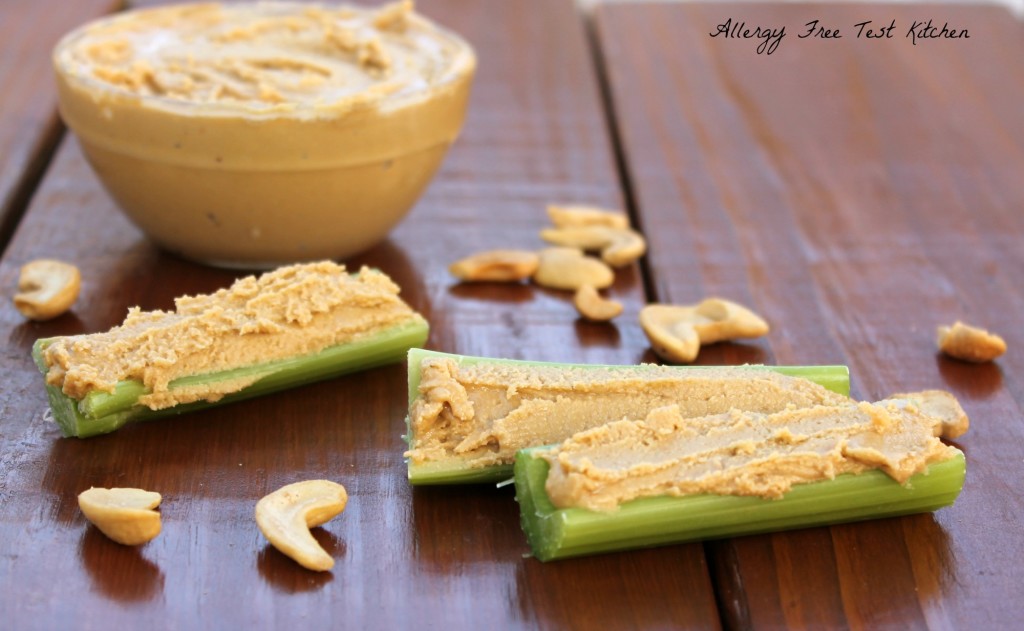 Have you ever made your own nut butter?  What nut did you use?
Also shared at Make Your Own Monday . Mostly Homemade Mondays. Natural Living Monday. Allergy Free Wednesday. Real Food Wednesday.