I have not made gluten free bread until a few months ago.  And I still do not very often.  But I did find this one loaf that is really good.  Welcome to Fun Finds Friday!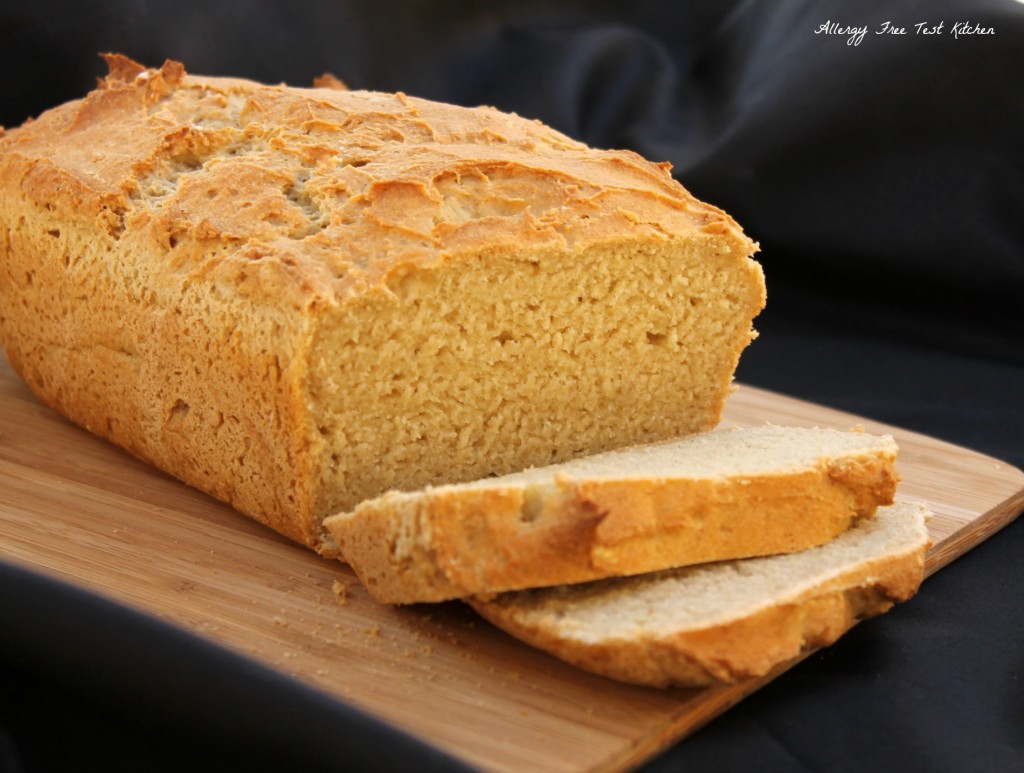 Do you see the steam coming off the 'fresh from the oven' bread? Can't you just smell it? Like I said earlier, this is a good loaf of bread, but it is also a lot of work to put together. The recipe has a lot of ingredients and a lot of measuring to do.  When it is fresh it is good for a regular sandwich like turkey, lettuce and tomato.    It's also good for a PB&J or just slathered with "butter" at a meal (whether fresh or after being frozen).
I cut up the whole loaf and place little pieces of wax paper between each piece then freeze it as a loaf wrapped in aluminum foil twice and then placed in a bag.  (I just use one of those plastic grocery store bags).  That way if we want just one or two slices, the pieces are not stuck together.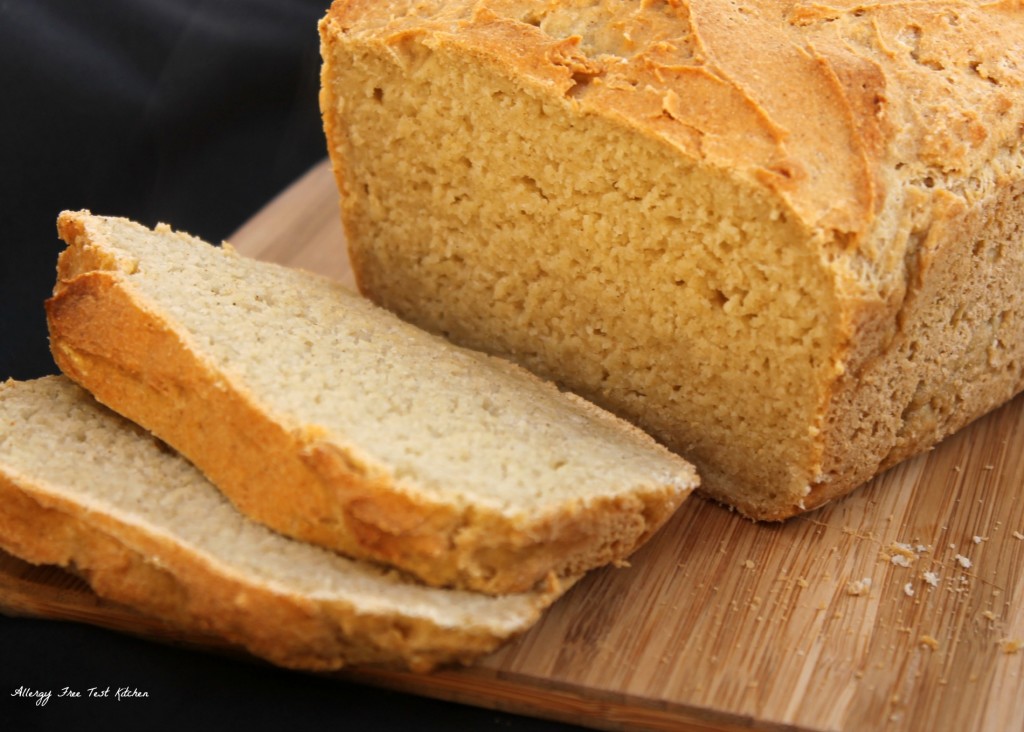 This loaf of bread is free of gluten, corn, eggs, milk and soy.  It does use non-refined sweeteners (vegan) and of course yeast.  I find the recipe written kind of confusing and I would love to rewrite it, but since it isn't mine I'll send you to the recipe to let the original developer keep the credit (she claims she doesn't make this recipe anymore).
Oct. 2014:  Edited to add-The link in the above paragraph no longer works, so I have typed out the recipe from my paper copy in an easier fashion and attached it below.  I have not made this bread in about a year.
The pictures are mine though. 🙂  Do you make your own gluten free bread?

Gluten Free and Vegan Bread
Ingredients:
2 to 2 1/4 cups warm water (about 110 degrees)

2 tsp. sugar

2 packages active dry yeast

1/3 cup honey, agave, or maple syrup

1/3 cup grapeseed oil or olive oil

1 cup millet flour

1 1/2 cups sorghum flour

1/2 cup sweet rice flour

1 cup potato starch

1/2 cup tapioca starch

2 1/2 tsp. xanthan gum

2 tsp. salt
Directions:
Spray a 9 by 5 inch loaf pan with cooking spray.

Mix 2 cups of the water with the sugar in a small bowl.  Let stand 5-10 minutes.  After it becomes bubbly add honey and oil.  Mix well.

In a large bowl, mix the millet flour, sorghum flour, sweet rice flour, potato and tapioca starch, xanthan gum, and salt.

Pour wet ingredients into dry ingredients and whisk well to avoid lumps.  Stir until batter becomes smooth.  Add extra water if needed.

Place into bread loaf pan and spread out smooth.

Place in warm spot to rise for 40-60 minutes, or until doubled in size.

Preheat oven to 350 degrees.

Once risen, bake for 50-55 minutes.  Let stand in pan for about 10 minutes.  Remove to wire wrack and cool completely.