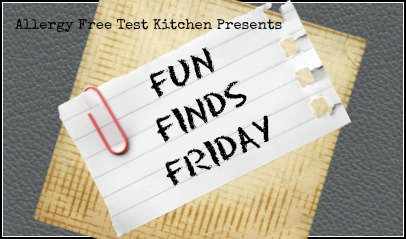 Want an easy flat bread recipe?  Something without yeast?  How about something that is easy to make?  Freezes well?  Makes a great wrap for sandwiches?  Gluten free and grain free?  Allergy free? It can be done!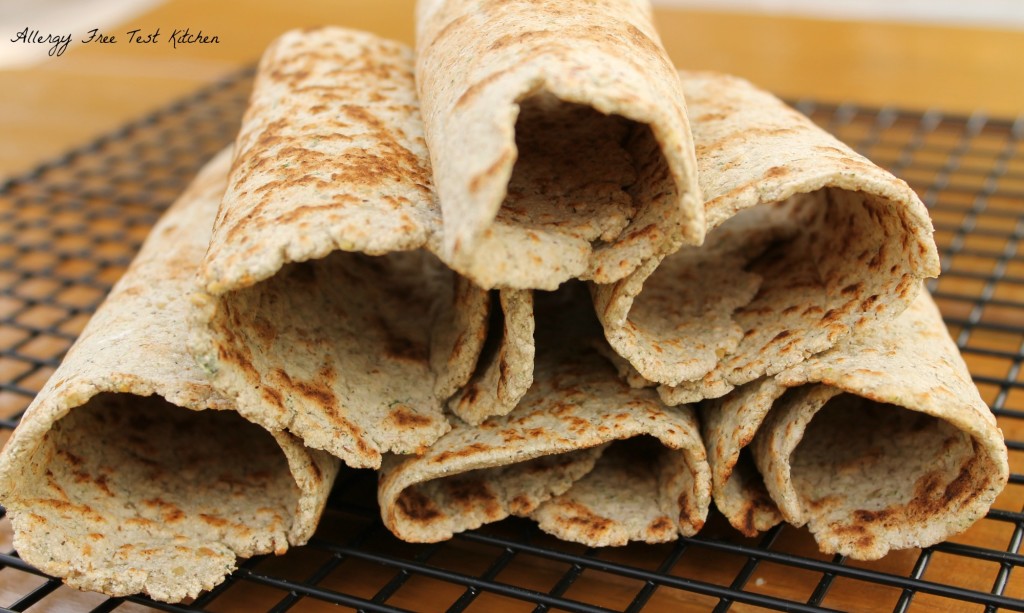 Unfortunately for me, I didn't dream up this most delectable recipe.  But lucky for you, I found it, tested it twice, and am now bringing it to you.  This flat bread doesn't fall apart or crumble and it tastes great!  It also freezes well and tastes just as great after been frozen for a while.
In the recipe you can choose a little bit of basil or spinach. I used spinach.  I have found that you need to start with more spinach than the recipe states.  That way after blanching it, you will have the proper amount.  I think I started with ¾ cup.  Also, you may want to use less garlic than stated in the recipe.  The first time I made this recipe I cooked one at a time on the stove and found that the temperature needed to be higher than stated in the recipe.  The second time I made them I used my electric griddle and I could cook three at a time so it went faster.  I didn't worry about making them perfectly square.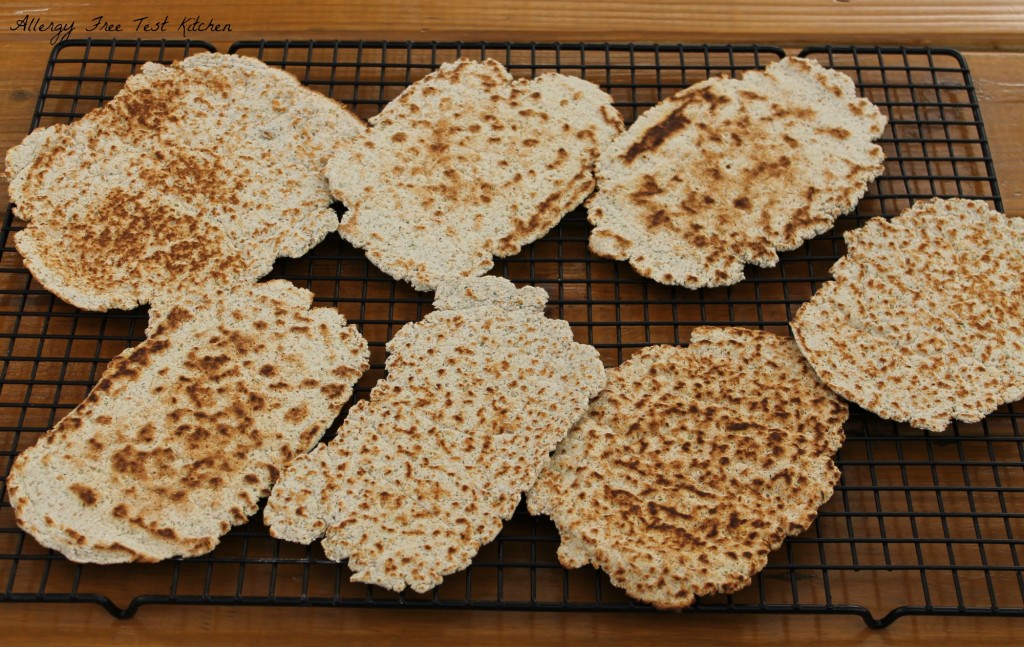 So if you want this great recipe, you can find it here.