If you are wanting to make a casserole that uses condensed cream soups, you are out of luck if you are dairy or gluten free.   Or maybe you just ran out, don't want to run to the store, and would like to make your own.  Here is a step by step photo tutorial to help you out.  Making your own cream soups is much easier than one would think.
1.  Cook and cut up 1 to 1 1/2 cup chicken (use canned if you are in a hurry).  Using 1 1/2 cup chicken will give you a very chunky condensed soup.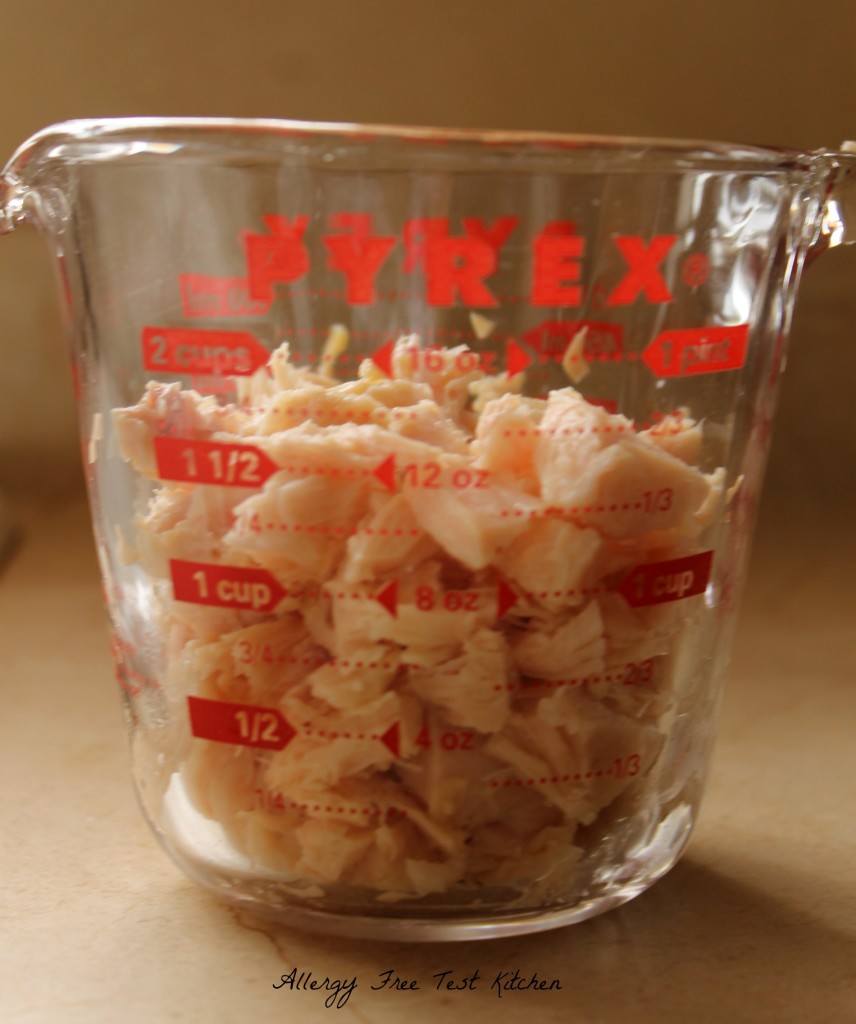 2.  In a pan, place 3 T. olive oil and 3 T. tapioca or potato starch.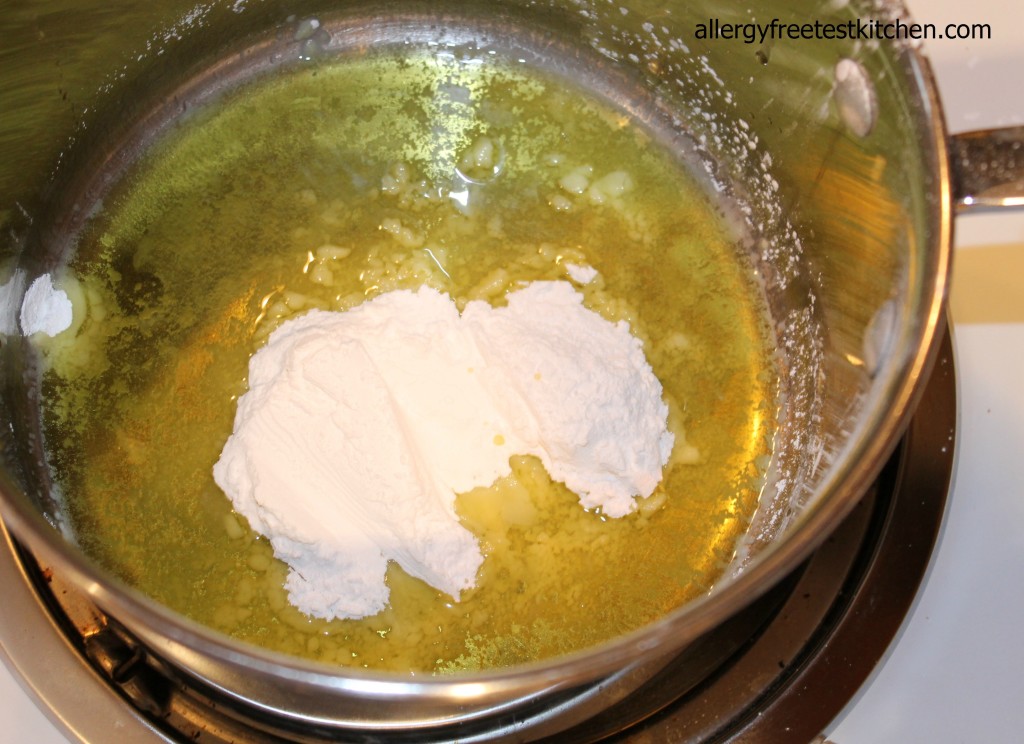 3.  Using medium high heat, cook and stir until combined.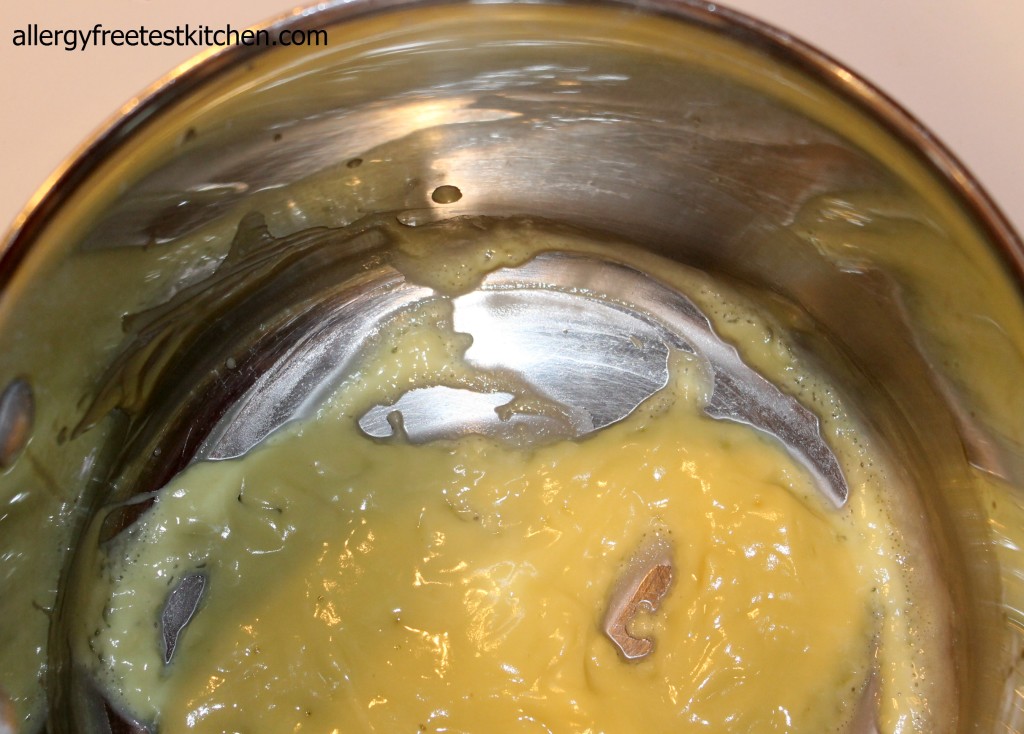 4.  Continue to stir until thickened and bubbly.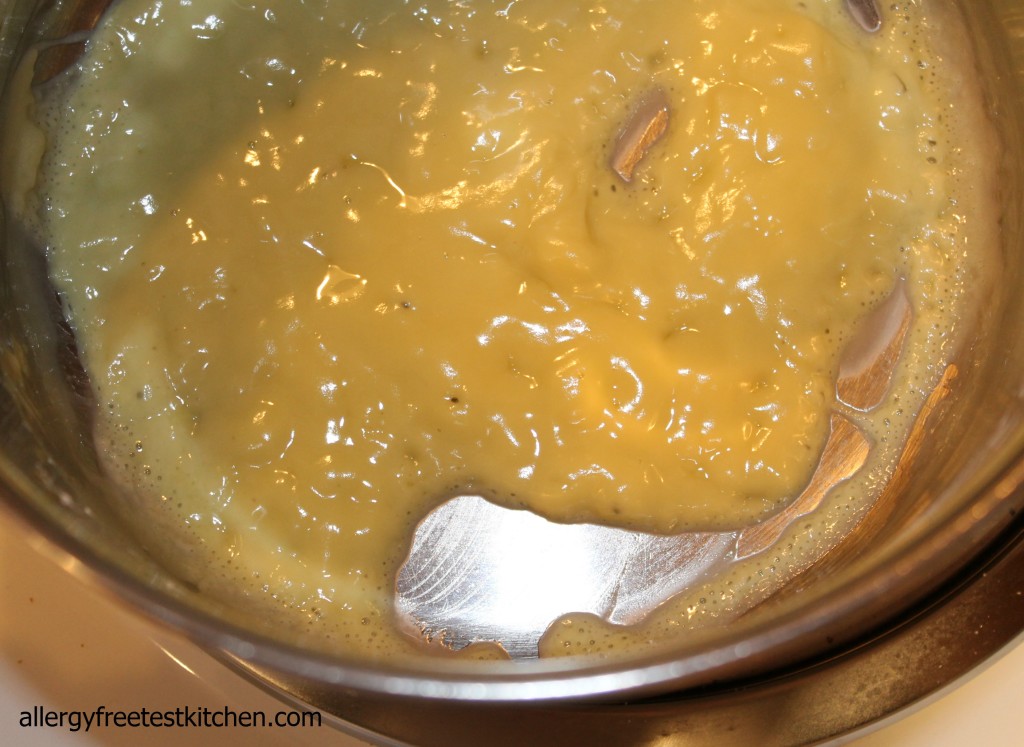 5.  Measure out 1 cup rice milk or other milk of choice.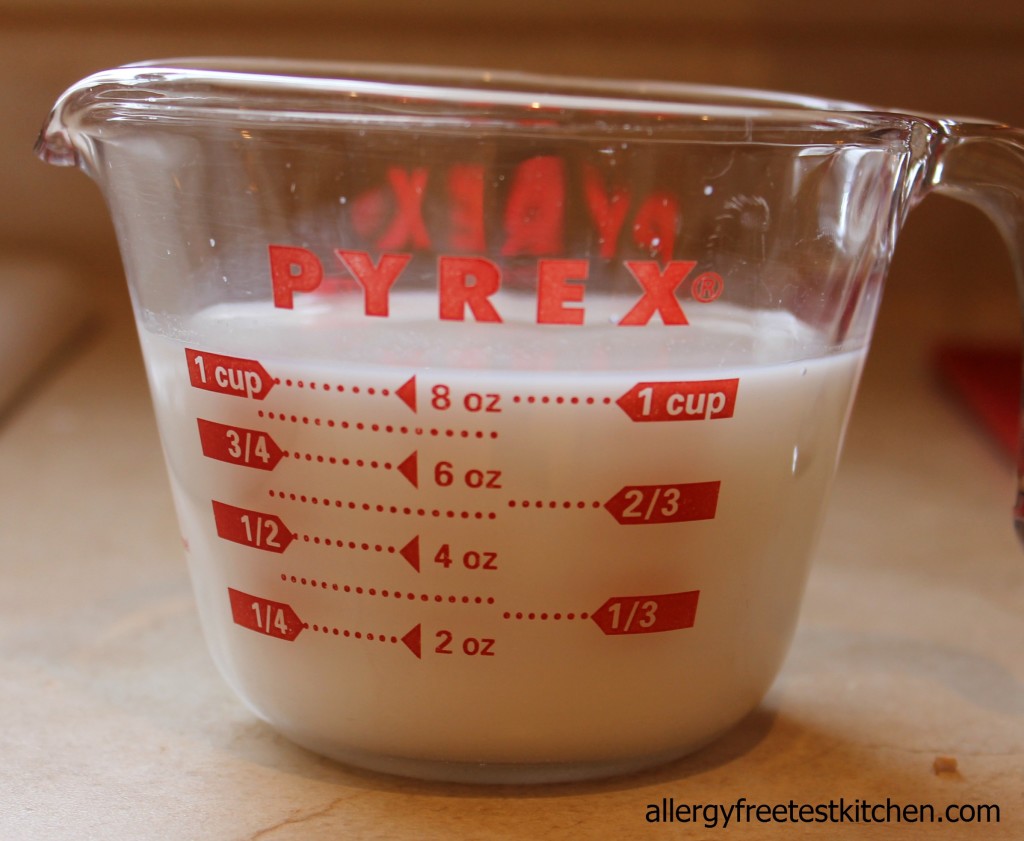 6.  Pour milk into pan slowly.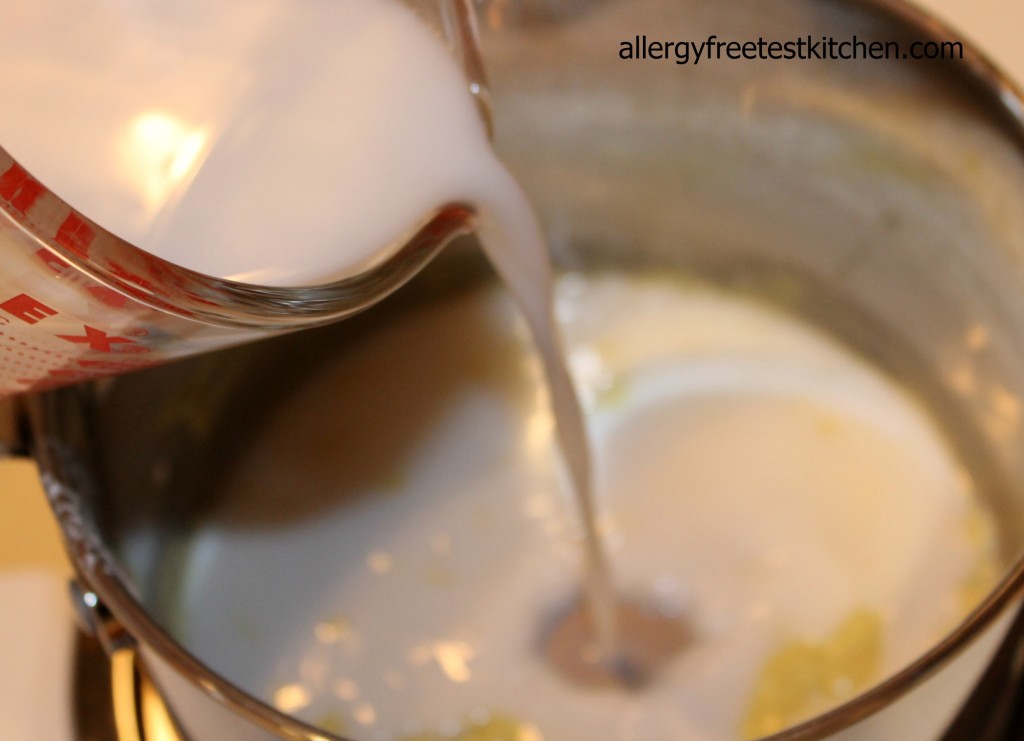 7.  Add 1/4 tsp. salt, 1/8 tsp. black pepper, 1/8 tsp. garlic powder and 1/8 tsp. onion powder.  (I don't have three 1/8 tsp. measuring spoons, so I just used 1/4 tsp. spoons and only filled them up half way).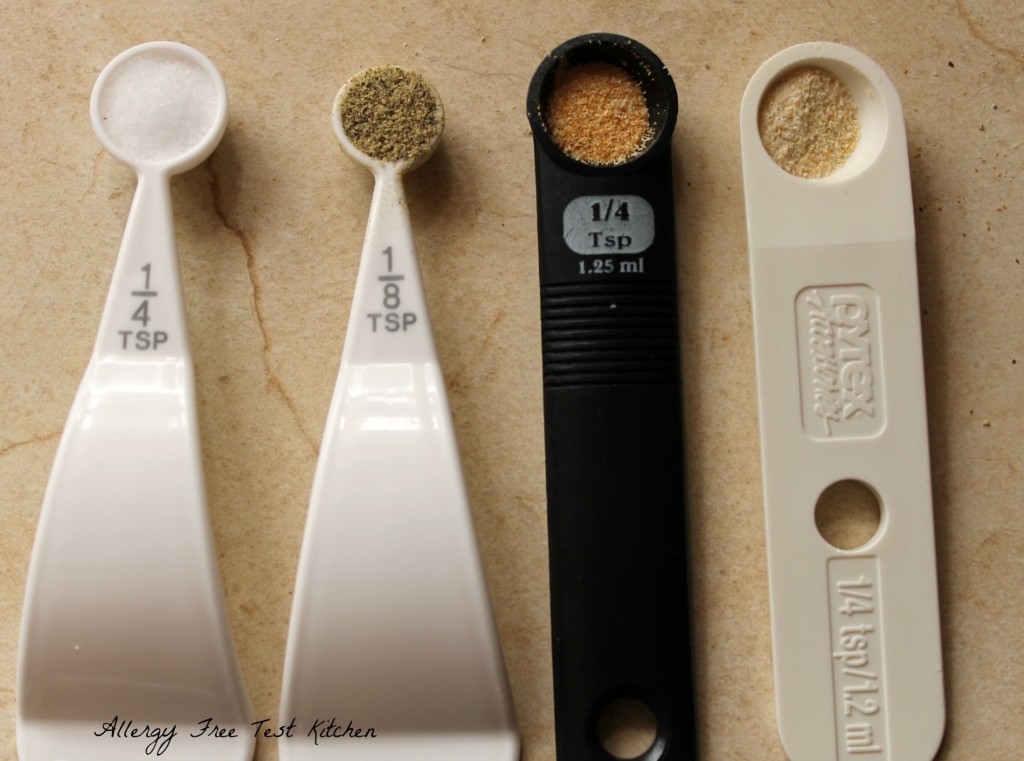 8.  Cook and stir.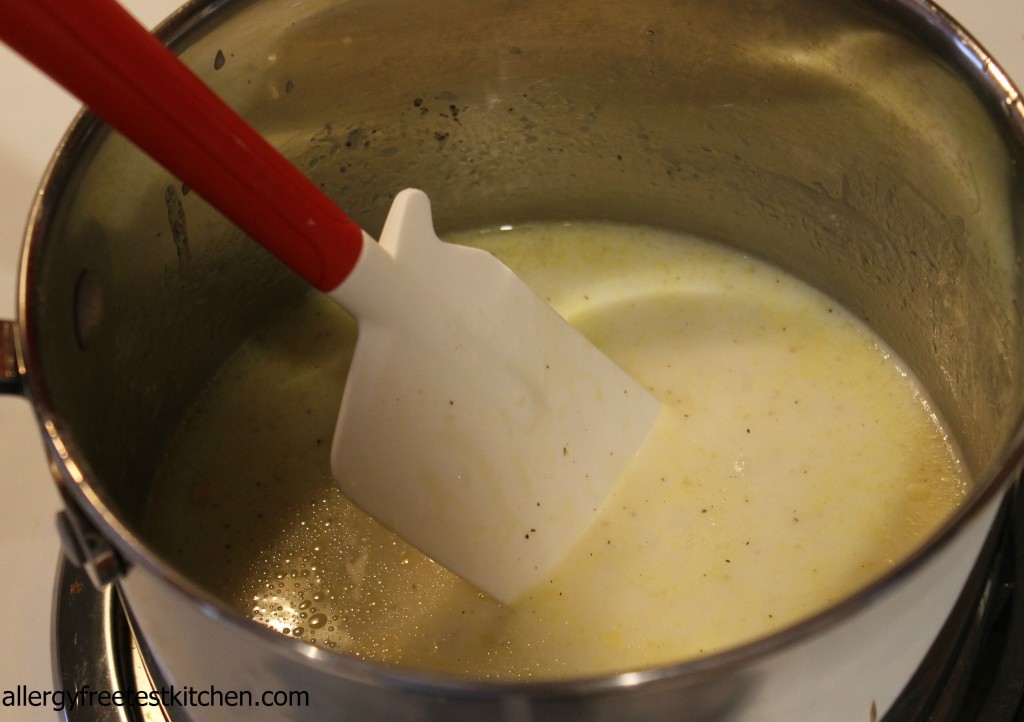 9.  Continue to cook and stir until really thick.
10.  Add your cooked chicken.  Here is your finished product.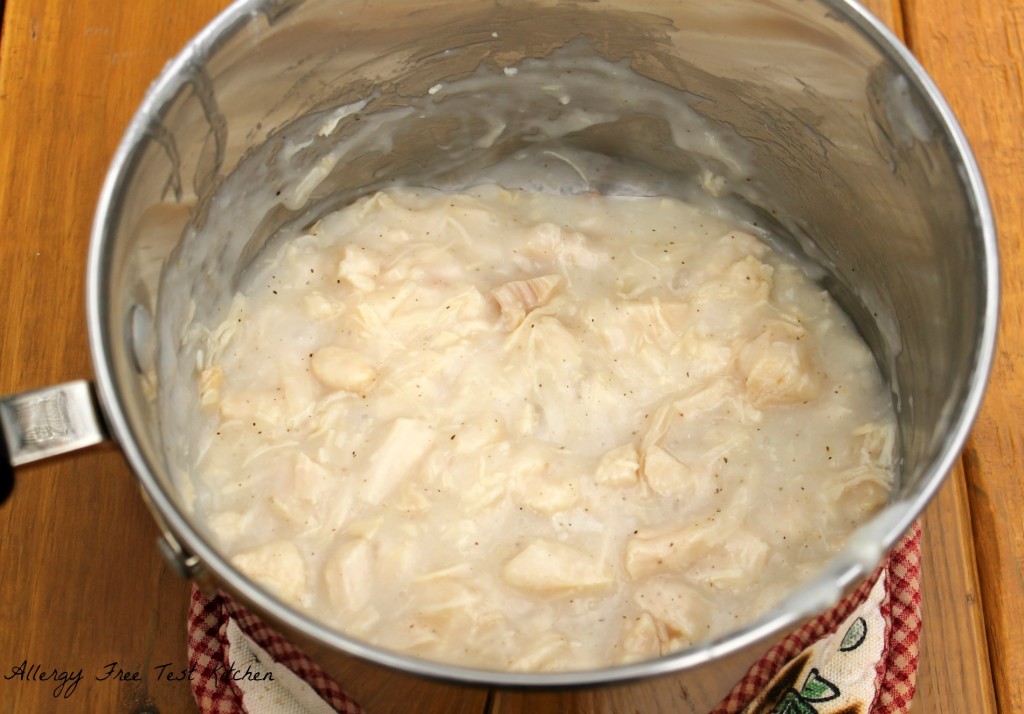 11.  Use anywhere a recipe calls for one can of condensed cream of chicken soup.
If you want to see how to make your own cream of mushroom soup you can read about that here.  I will be making a "can" of condensed tomato soup soon.  Why not subscribe to the blog so you don't miss the post?
Also shared at Allergy Free Wednesday . Make Your Own Monday .