If you have been following this blog for a while, you may have noticed that I've slowed down a bit.  Summer has been quite busy.  But truth be told, one of the real reasons is that I've been hooked on Downton Abbey.  I have spent my evenings watching the first three seasons of it.   I just love, love, love that show!  Anyone else?
Another thing I love, love, love is sweet potatoes!  We eat them year around.  They are not just for autumn!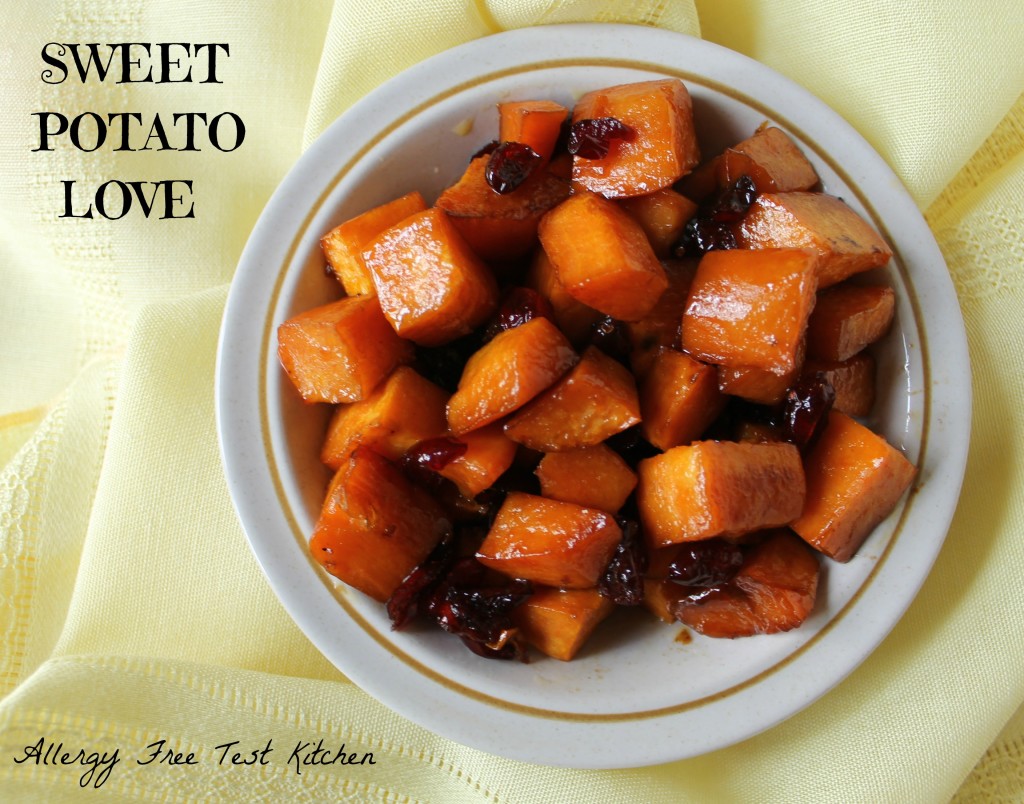 A great thing about sweet potatoes is that they are so simple to make.  Cooked properly, they almost taste like candy and can satisfy a sweet tooth!
If you have not tried sweet potatoes yet because you have visions of pureed/mashed stuff with marshmallows (yuck!), think again.  This recipe is much better.  I also have sweet potato fries and grilled sweet potato recipes.  (And I'm working on a savory version too).
Also shared at Whole Foods Friday . Allergy Free Wednesday. Real Food Wednesday.

Sweet Potatoes and Cranberries
Ingredients:
2 cups peeled and cubed sweet potatoes

2 T. allowable margarine/butter

1 1/2 T. coconut sugar

2 1/2 T. cranberries
Directions:
Preheat oven to 450 degrees.

Place sweet potatoes in small glass baking dish.

Melt the margarine/butter of choice in microwave.

Add the sugar to the melted margarine/butter and stir to combine.

Pour over sweet potatoes and stir to coat.

Bake for 20 minutes.

Add cranberries and bake for an additional 5 minutes or until sweet potatoes are tender.