Here's another pancake recipe!  Even though I have several, I keep trying new recipes hoping to stumble upon the perfect one.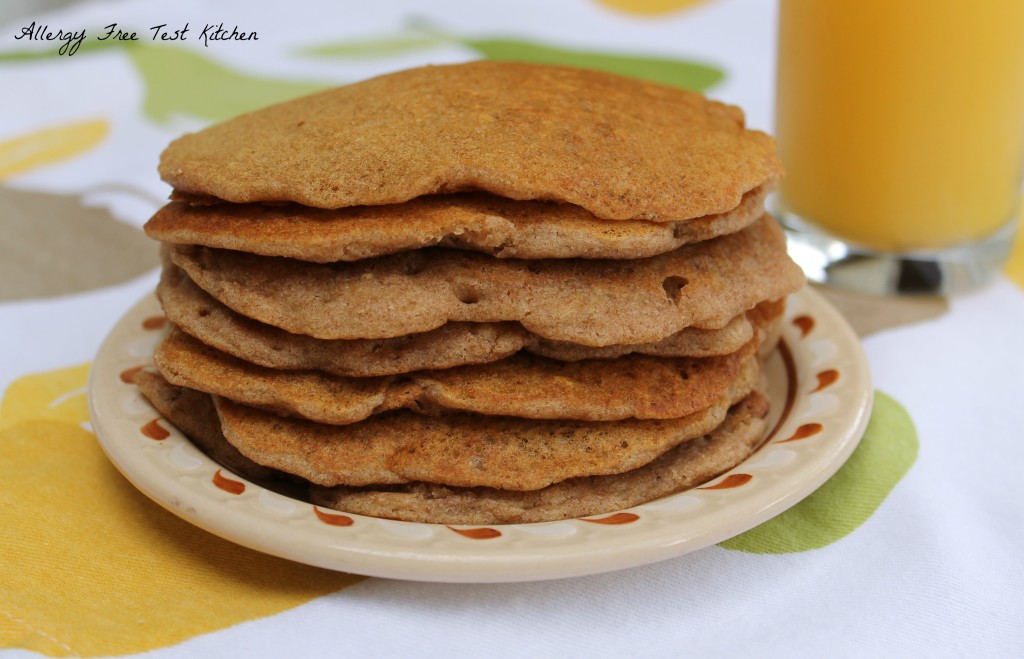 I'm not sure this is the perfect one, but it is good and easy.  Fresh is best, but they freeze well too!  They are also something to feel good about with lots of fiber and protein from the oats and ancient grains of quinoa, buckwheat or teff.  Unrefined sweetener (coconut sugar) makes them vegan pancakes too!
For some reason, these are the pancakes I make if we are having breakfast for dinner. 
Do you make breakfast for dinner?  What would it look like?
Also shared at Slightly Indulgent Tuesday . Allergy Free Wednesday. Gluten Free Friday .

Oats And Ancient Grain Pancakes
Ingredients:
1 cup gluten free oats

1/3 cup quinoa flour

1/3 cup buckwheat or teff flour

1/3 cup tapioca or corn starch

2 T. coconut sugar

2 T. baking powder

1/2 tsp. salt

4 T. water

1 1/2 cups unsweetened rice milk

4 T. oil of choice
Directions:
In a large bowl, whisk together the first 7 ingredients.

In another bowl mix water, rice milk and oil.

Pour liquids into dry ingredients and stir to combine, making sure you incorporate all the dry ingredients at the bottom of the bowl.

Cook on griddle and serve with 100% pure maple syrup.