Happy Birthday to Allergy Free Test Kitchen!   It was one year ago today that I published the first post.   The year was a learning curve and I'm still learning new things.  But, oh, what a fun year!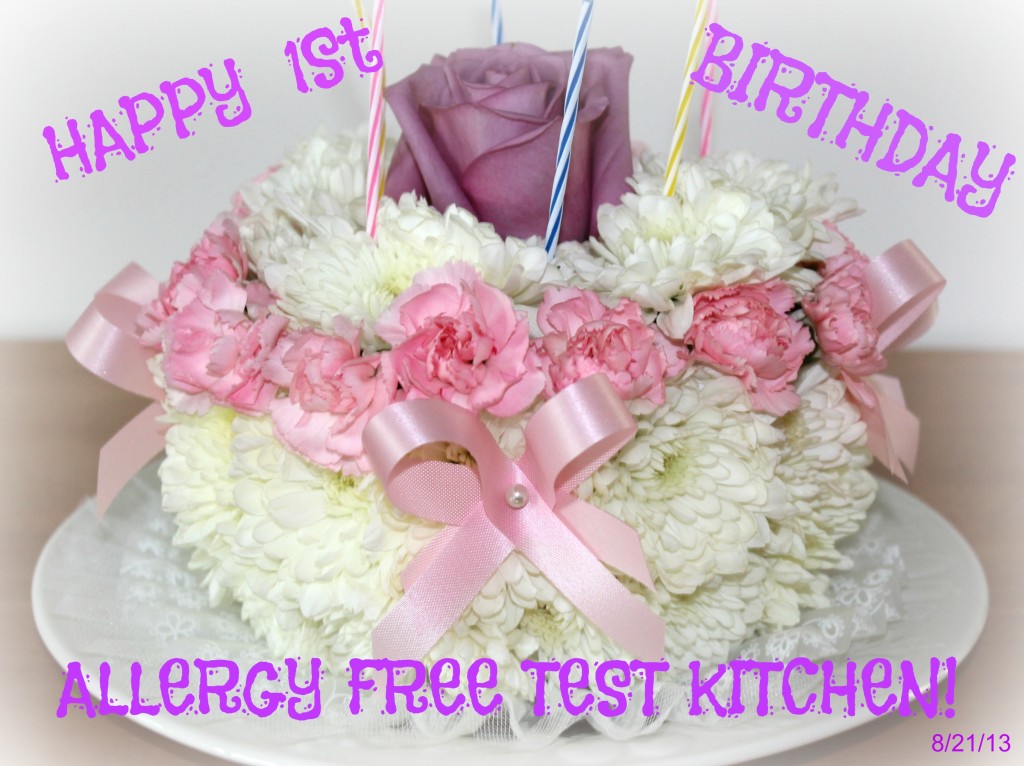 This flower cake was given to me for my birthday in July.  It was so awesome I just had to share the picture with you!  It's completely allergy free unless you are allergic to flowers. 🙂
I just wanted to shout out a THANK YOU to all my readers whether you come all the time or once in a while.  And many thanks to all who follow me on Pinterest, Twitter, and Facebook or subscribe.  If you have not done that yet, please do!
On this occasion I would love to hear from you.  Tell me what your thoughts are about the blog, what you'd like to see more of, how I can help you, what are your food issues etc.  You can leave a comment in the comment section below or email me at peggy@allergyfreetestkitchen.com.