Sometimes I get overly excited in a place like Trader Joe's or Whole Foods.  Like the time I thought buying chocolate hemp protein powder to make a chocolate shake was a good idea.  When I first tried it blended with rice milk it was horrible.  The next day I tried it with coconut milk and it was not much better.  Both concoctions went down the sink drain.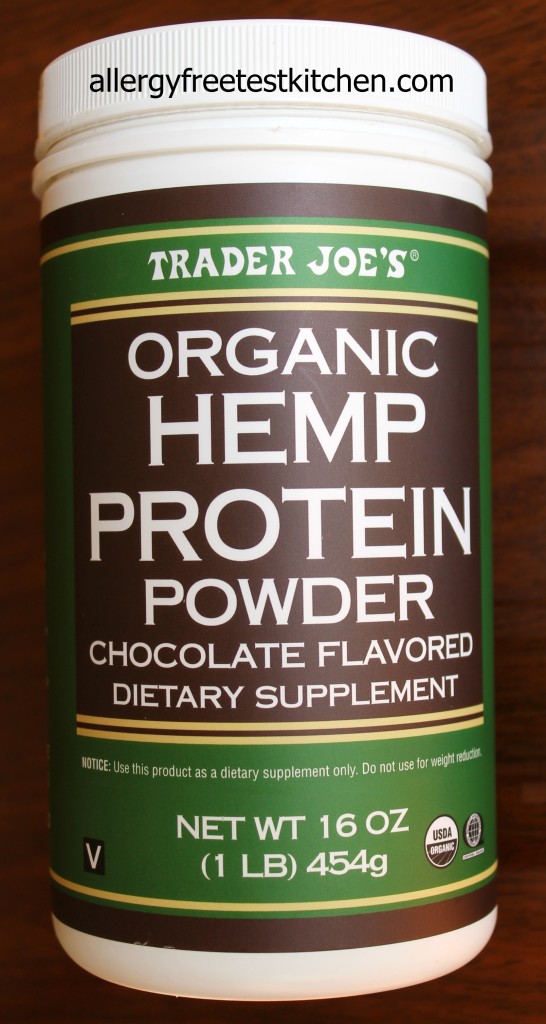 In an effort to not waste the stuff and my money, I set out to make something delicious with the protein powder.  It turns out buying it was not such a bad idea after all.  In fact, I'm going to encourage you to try it.  I have created a protein bar that I have since made three times.   They go down the hatch quit easily I might add.  Full of fiber and protein these bars are delicious and will fill you up!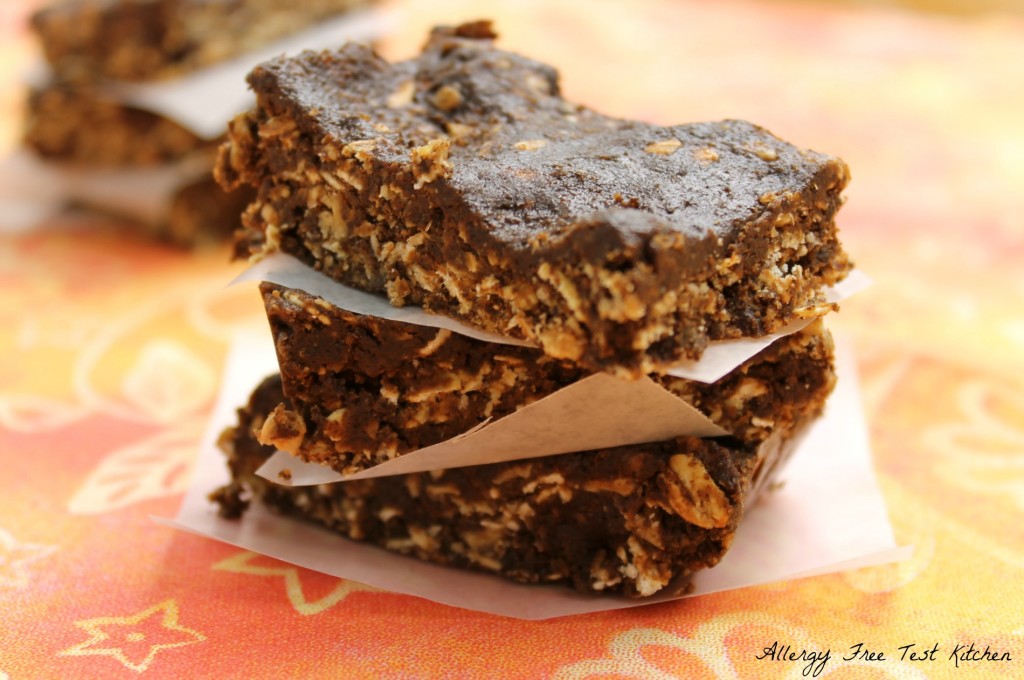 I have made them with both peanut butter and sunflower seed butter.  Honestly, they taste almost the same.  However, I did notice that they held together a little better with the peanut butter.
So what exactly is hemp?  I know some of you automatically think of marijuana.  While both plants come from the same species, they are different plants that are bred for different results. Hemp is not marijuana and contains no psycho-active ingredients.
Hemp protein is one the best vegetable proteins. Only soy contains more, but hemp is more digestible.  It contains a full set of essential amino acids and fatty acids, and can also lower cholesterol.
Since these bars are no-bake, they are easy as well as delicious.  And while they are no Reese's Pieces candy bar, you do get that wonderful peanut butter and chocolate combination.  And you can eat them without the guilt of a candy bar.
Let me hear your thoughts!  Comment section below! There is also a giveaway going on now thru 9/11/13.  You can enter it here.
Also shared at Make Your Own Monday . Slightly Indulgent Tuesday .

Chocolate "Peanut" Butter Protein Bars
Ingredients:
2 T. golden flaxmeal

1/4 cup peanut butter or sunflower seed butter

1/2 T. vanilla

1/4 cup 100% pure maple syrup

1/2 cup gluten free rolled oats (or regular rolled oats)

2 T. sunflower seeds

1/2 cup chocolate hemp protein powder
Directions:
In a bowl, add the above ingredients in order of the list.

Mix with a spoon.

Wet hands with cold water and scoop up mixture.

Place mixture in small glass pan about 7×5 inches.

Wet hands if necessary and pat mixture down evenly.

Cover and refrigerate for at least 4 hours before cutting.

Store in refrigerator.