I'm all about saving us dairy free folks some money.  So I spent some of my own to see just how good this Go Veggie "cheese" by Galaxy Nutritional Foods is.  After all, it is priced a bit less than Daiya, so if it is good, I would switch.  Read on to see if I will just do that.
I made a pizza with black beans. The package claims it will melt and stretch.  Well, it melted TOO MUCH!  It melted so much is almost became clear on the pizza.  See?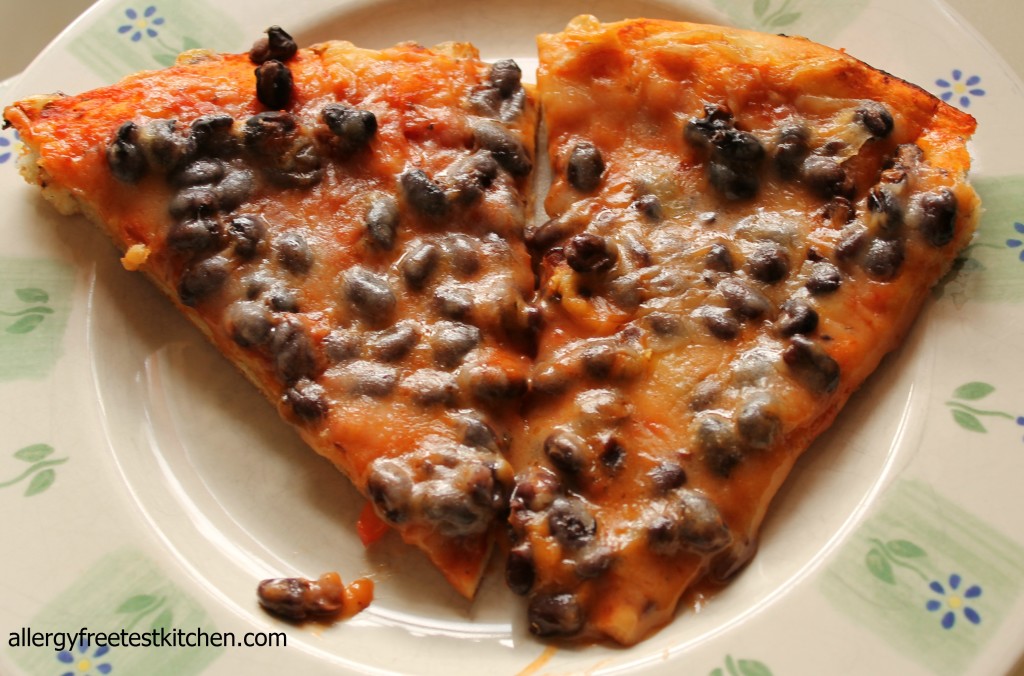 Not only that, but it was difficult to eat.  Every bite I took, the cheese got stuck behind my top front teeth or on the roof of my mouth.  There is nothing like scraping your mouth clean with your fingers after every bite!  Not enjoyable to me.  This was so annoying I can't remember how it tasted.
A month or so later, I purchased the Go Veggie cheese slices because I had a coupon.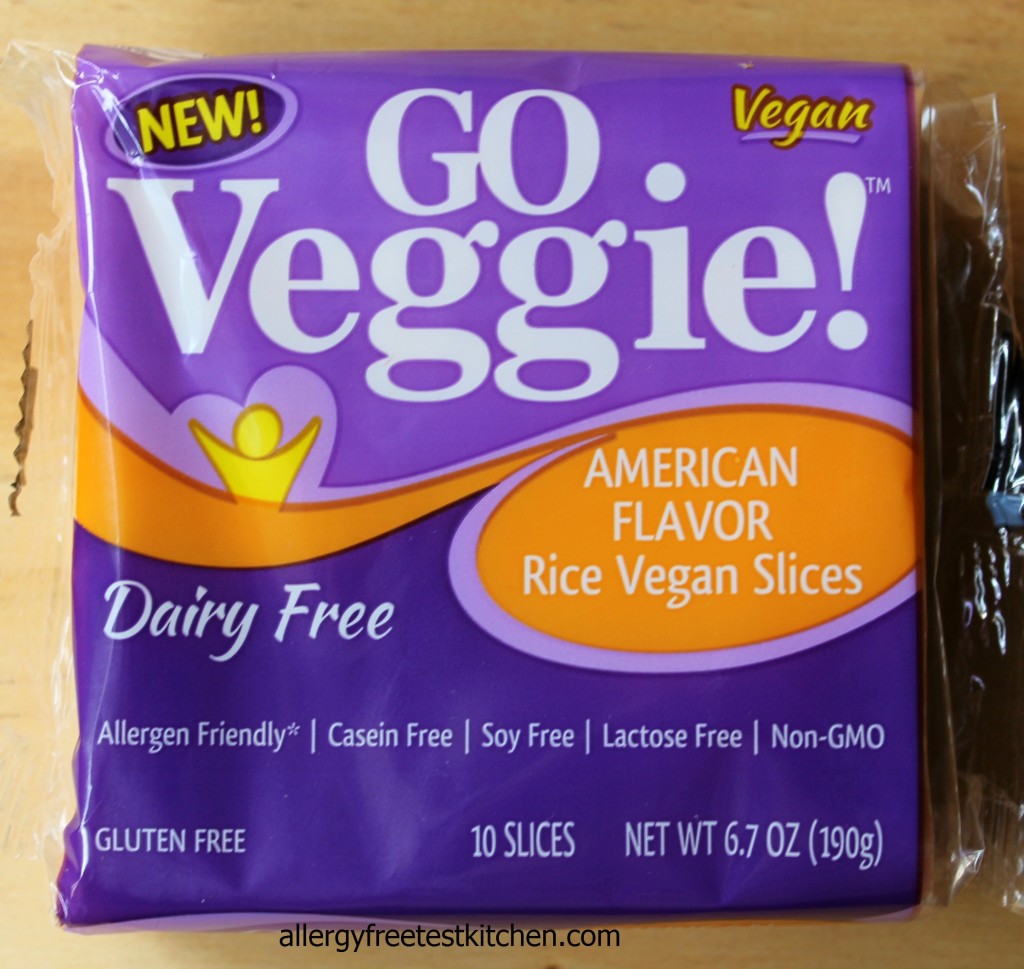 Tasted alone, they were kind of tasteless.   I then made grilled cheese sandwiches.  Using the stovetop, the bread "browned" and was ready to eat, while the cheese slice was still intact; not at all melted.  So I had to microwave to make it melt.  After about 20-30 seconds it was melted and it tasted like a pretty good grilled cheese sandwich.  I will use up the rest of the package this way.
Go Veggie is dairy, soy, and gluten free, non-GMO and vegan.
So will I make the switch?  I'm thinking not.  If you are interested on my thoughts about Daiya shreds you can read that here, and my thoughts about Daiya wedge are here.
Also shared at Allergy Free Wednesday .