Want an easy, quick way to make a vegan or vegetarian lunch or supper?  How about a black bean burger?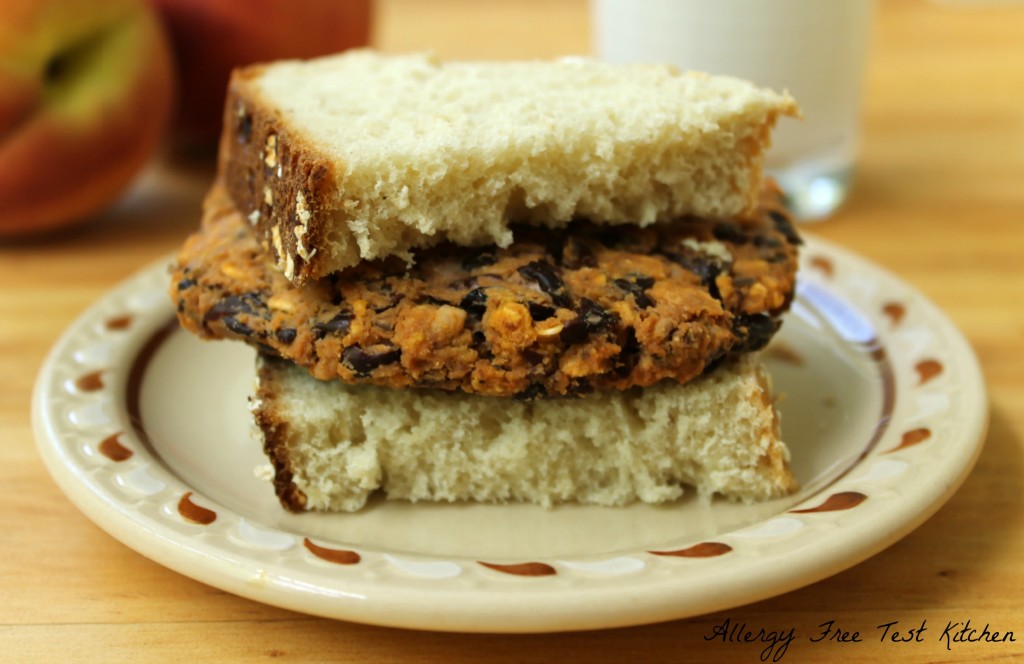 I never made a black bean burger before this attempt. Truthfully, I was hesitant.  However, I loved every bite of it!   Granted, it doesn't taste like beef, but it was good.  I was satisfied.  I felt like I did my body something good.
If you want to make this sandwich for yourself, you can get the recipe here.  (All I changed was to use gluten free rolled oats in place of instant oats).