Calling all chocolate lovers!  I found a new way to get a chocolate fix.  Chocolate granola!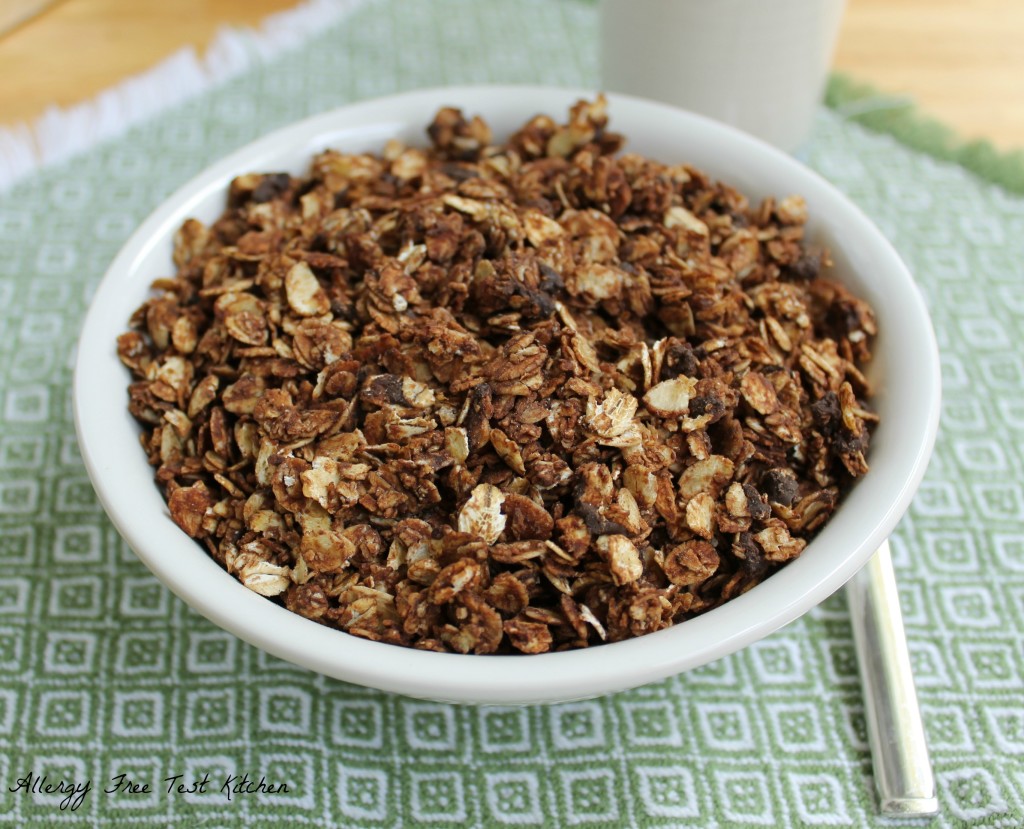 I adapted this recipe, tried it, and then two days later I found that Trader Joe's had a chocolate granola.  Then I found a gluten free chocolate granola in another store.  So glad I made homemade a few days earlier!  Homemade is fun!  Homemade is less expensive!  Homemade is easy!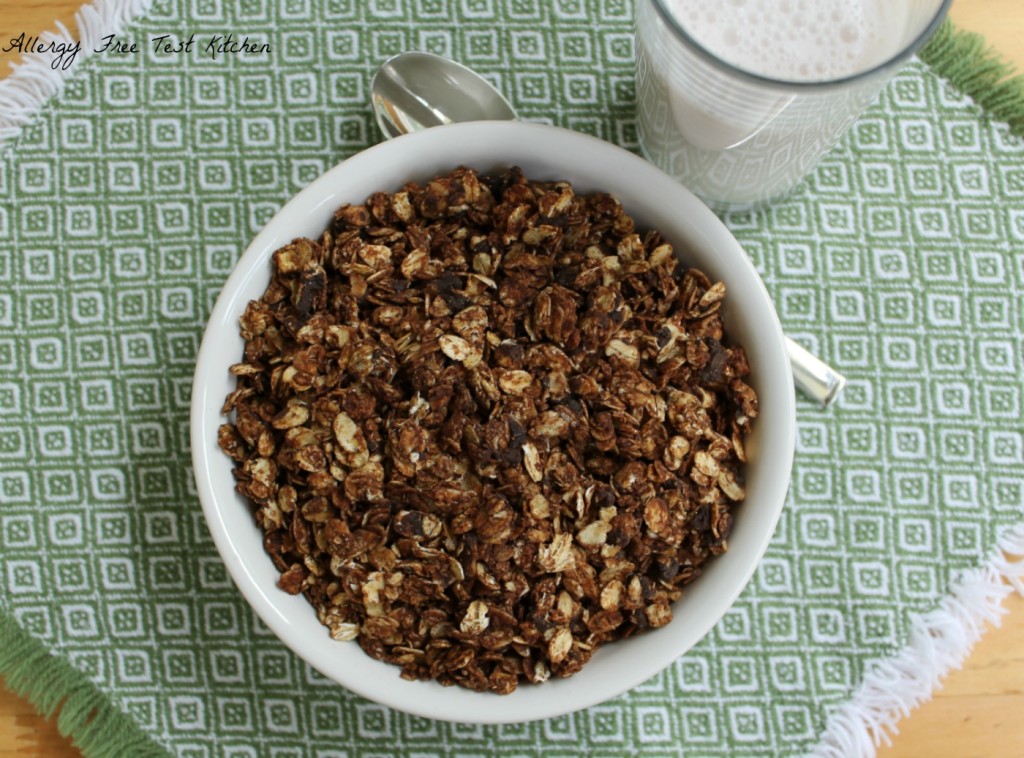 Once you try this, you will make this over and over again!  I know I have!  It makes for a great snack!  Better print this out!
If you love this, why not Like A.F.T.K. Facebook page!  Or follow on Pinterest!
Also shared at Gluten Free Friday . Wellness Weekend . Allergy Free Wednesday . Slightly Indulgent Tuesday .

Chocolate Granola
Ingredients:
2 1/2 T. coconut sugar (or brown sugar)

2 1/2 T. canola oil

1/4 cup honey (or agave nectar)

1/4 cup cocoa powder

3 1/2 cups gluten free rolled oats (or regular rolled oats)

1/3 cup dairy free and soy free mini chocolate chips (or regular mini chocolate chips)
Directions:
Preheat oven to 350 degrees.

In a large bowl microwave the sugar, oil and honey (or agave) for about 30 seconds on high.

Remove from microwave and stir in cocoa powder.

Stir in oats and stir to coat.

Spray a 10×15 cooking pan with cooking spray.

Spread out oats evenly and bake for 10 minutes.

Remove from oven and turn oven OFF.

Sprinkle 1/3 cup chocolate chips over top of oats.

Return pan to turned off oven.

Every 30 minutes or so, remove pan, stir the granola, and return to turned off oven.

Leave in oven for about 2 hours. 

Cool on counter.  Place in sealed container and store in refrigerator.