One of the reasons I named my blog Allergy Free Test Kitchen is because I am often testing my own recipes, products, or adaptions of other people's recipes.  This past weekend I made a No-Bake Banana Coconut Cream Pie.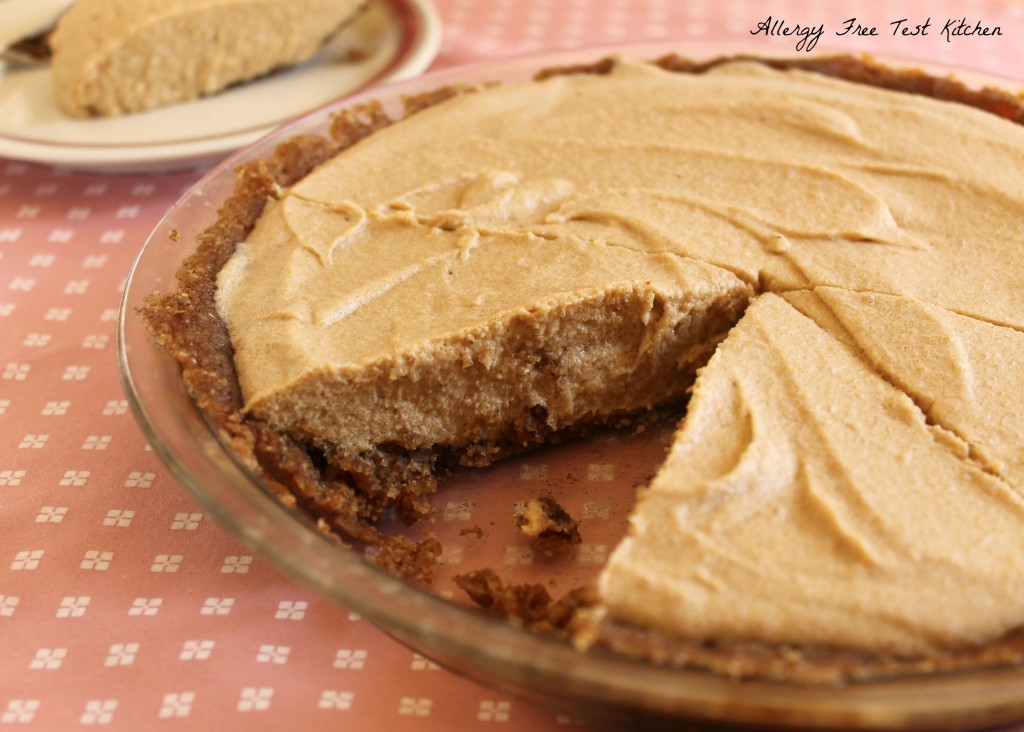 I got the recipe from Laura's Gluten Free Pantry, and I'll send you there for the recipe in a minute.  If you are interested in making this recipe, you may want to print out the recipe and take the following notes on it. 
Laura's recipe calls for a can of coconut milk.  I used Trader Joe's Coconut Cream-Extra Thick and Rich.  In retrospect, I think that was too much and probably should have used coconut milk. 
Laura's recipe also calls for ¼ cup agar powder.  I used 5 envelopes of unflavored Knox gelatin in its place and it appears to have worked fine. 
I found that I did not need to grind the pecans or dates as much as noted, but rather only one minute each.
Now I am not a big fan of bananas, coconut or custard pies, so I was not making this for me, but for others.  Therefore, I did not really eat it.  Reviews from eaters were mixed.   I think had I made a traditional pie crust, it would have been a bigger hit.  The filling was a bit heavy for some, but that could be due to the fact that I used coconut cream rather than milk.   Preparing wise I was impressed with how easy this was, not to mention it was fast to put together.
If you want to make this pie you can view the recipe here.