Despite the cold and gloomy weather I have started grilling season.  And one thing I love to grill is asparagus!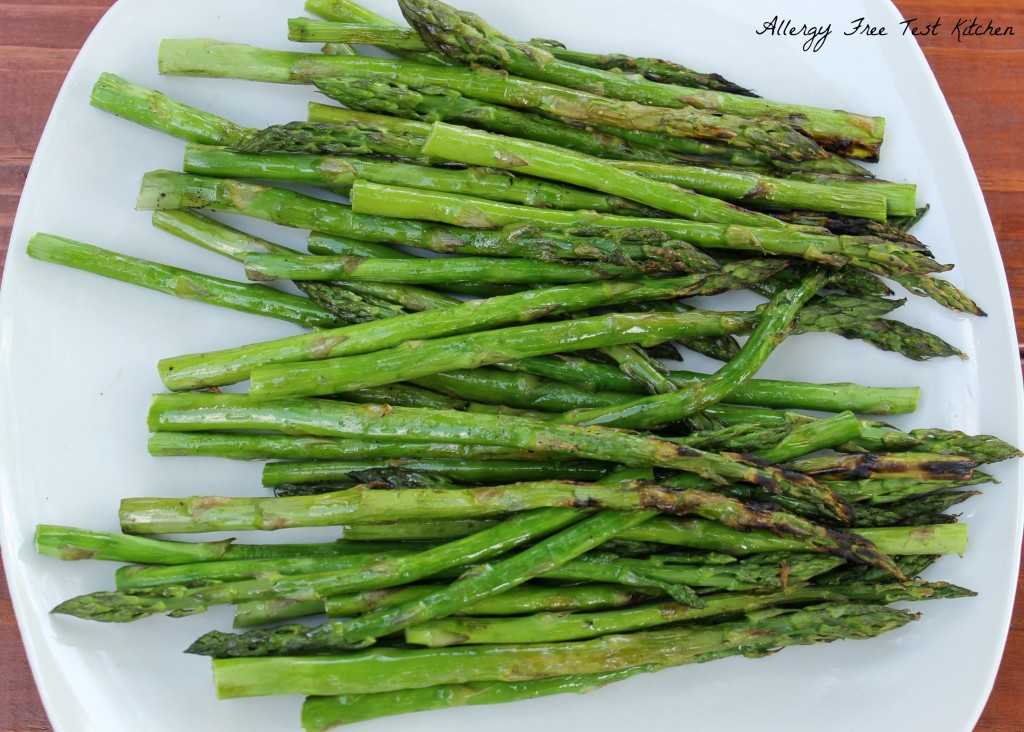 Asparagus used to be one of my least favorite vegetables, but it has now become one of my top 3 vegetables.  I think it is because of the grill.  There is just something about grilled vegetables.  It brings out an irresistible flavor.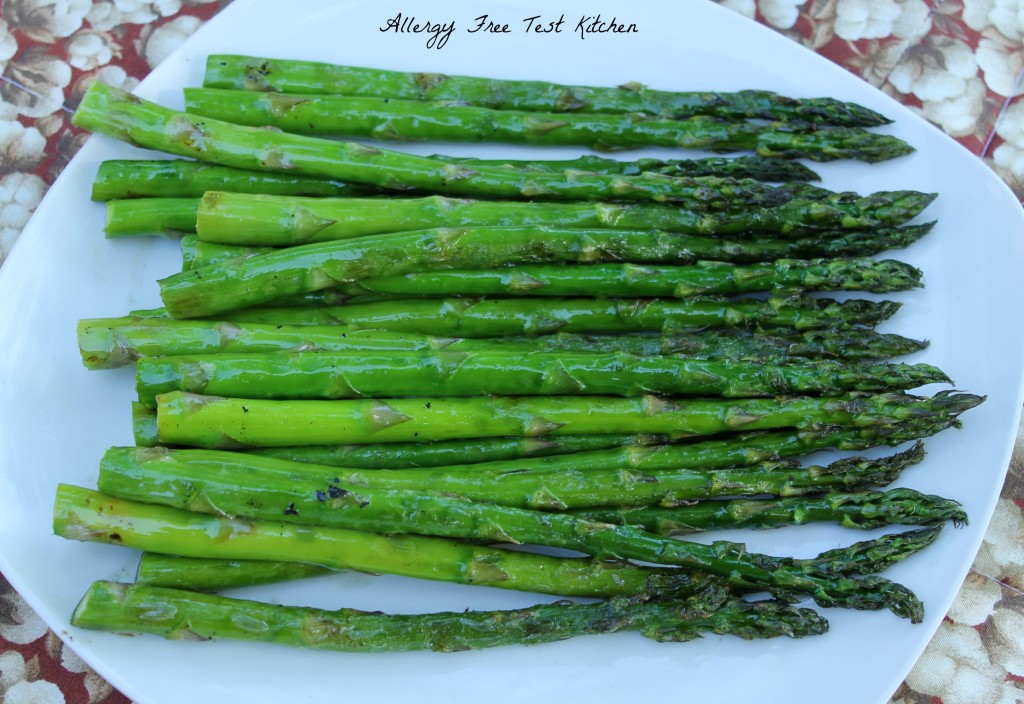 If you do not care for asparagus, give grilling it a try.  It's super easy.  Just wash, cut off the ends, and brush with olive oil.  Then place directly on the lowest grill rack.  Place the asparagus horizontal if you have racks with vertical slats.  Grill, turning over once or twice, for 20 minutes, give or take a few minutes, depending on the size of the asparagus.  If it gets a little charred that is okay, but try not to get it too charred.  Enjoy!
And some exciting news!  I'll be running Allergy Free Test Kitchen's very first giveaway in just a little bit.  Make sure to keep watch so you will not miss out on this fantastic giveaway!