These gluten free banana cupcakes are quite moist and tasty; and allergy friendly too!  Not quite a muffin, but not quite a cupcake either, these delightful little cakes have just the right amount of banana flavoring.  I'm actually not crazy about bananas, but I will eat these.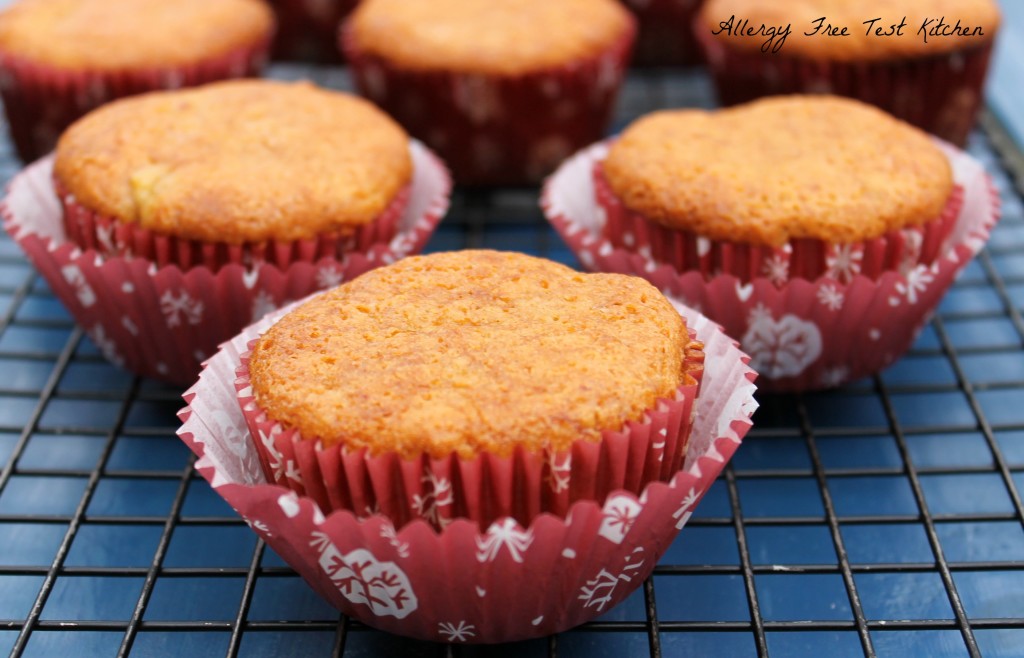 You could top them with frosting if you would want to make them more cupcake like.  In the following picture I topped them with an experimental frosting.  The frosting didn't turn out like I was hoping and we scraped it off before eating.  However, if the frosting did turn out, my vote would still be for no frosting on these cupcakes; it just made them too sweet for me.  Besides, not using frosting helps save you calories and sugar intake!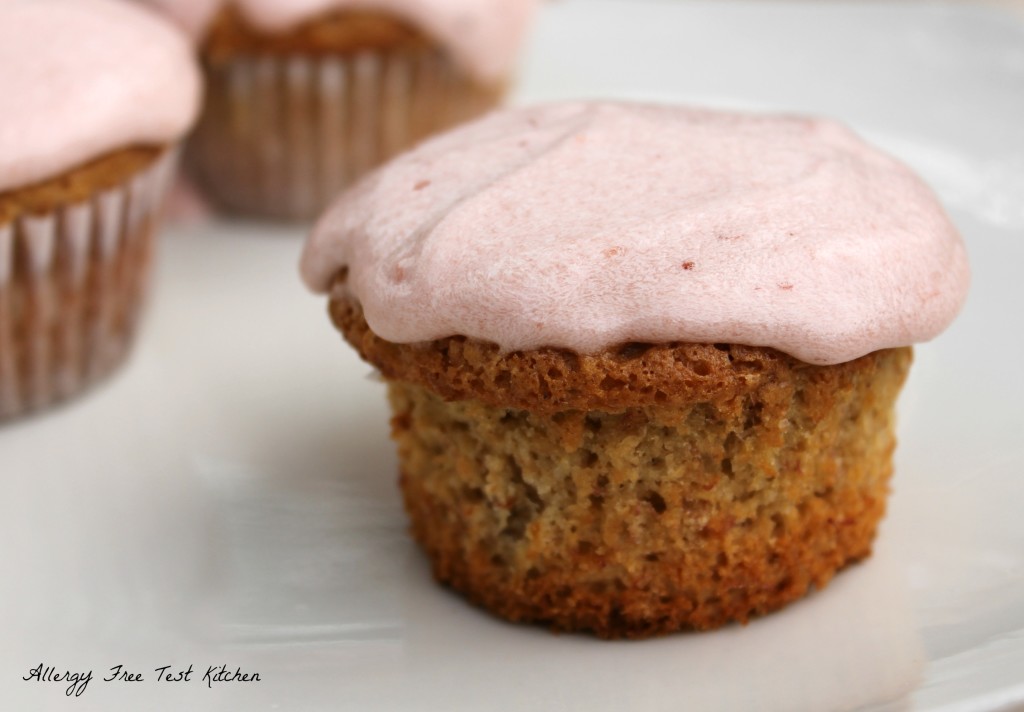 I have made these three to four times now; each time successfully.  I know you and your family will gobble these up.  Will you eat them with frosting or without?  I would love to hear your comments!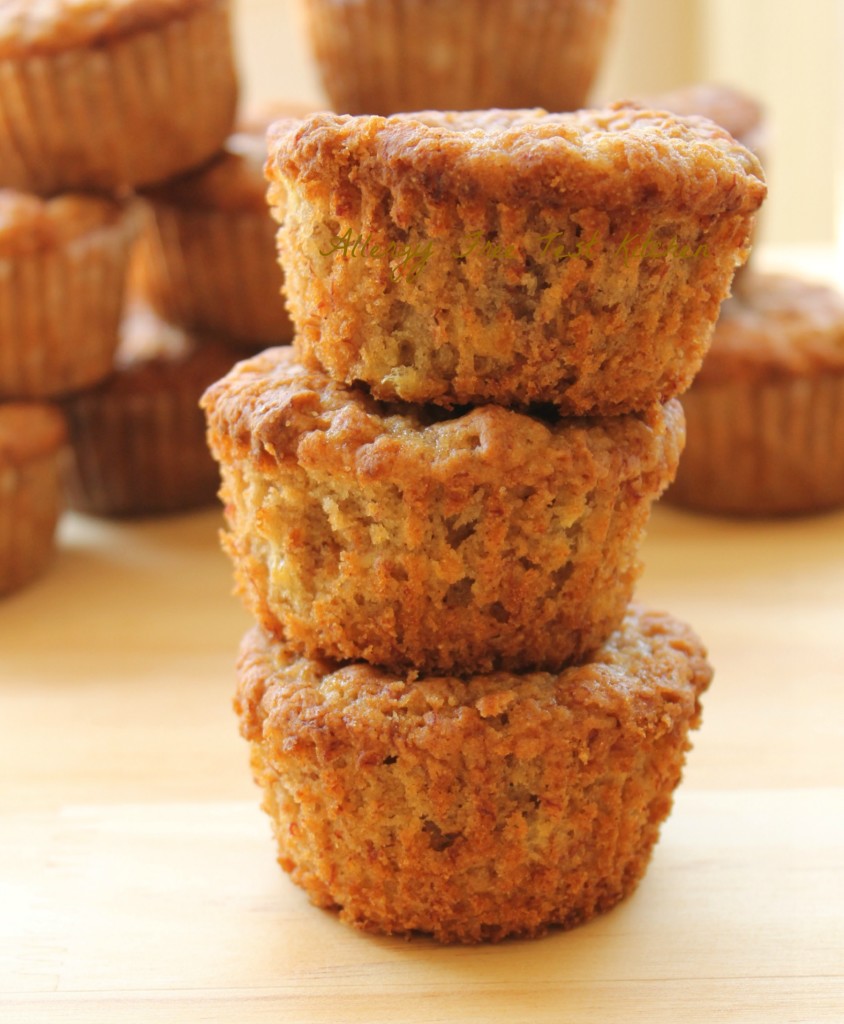 Edited to add:  If you'd like a frosting recipe you could use this strawberry frosting.  Or you could use this cinnamon buttercream frosting.
Also shared at Slightly Indulgent Tuesday . Allergy Free Wednesday .

Gluten Free Banana Cupcakes (And Allergy Friendly Too)!
Ingredients:
2 cups Bob's Red Mill All Purpose Gluten Free Flour Blend (spoon flour into measuring cup)

1 1/4 cups white sugar

2 T. coconut sugar (or brown sugar)

2 tsp. baking powder

3/4 tsp. xanthan gum

1/2 tsp. salt

1/2 tsp. cinnamon

1/4 tsp. allspice

1/2 cup canola oil

1/2 cup applesauce

1 tsp. vanilla

1 cup mashed banana
Directions:
Preheat oven to 350 degrees.

Combine first 8 ingredients in a bowl and whisk well.

In a different bowl, combine oil, applesauce, vanilla and banana.

Stir wet ingredients into dry ingredients and mix until combined.

Place batter in 12-14 lined cupcake tins (depending on the size of your tins).

Bake for 27-30 minutes.