Are you milk free and missing creamy frozen treats?  Well, wait no longer!  These Frozen Raspberry Yogurt Pops are everything you need to satisfy that desire.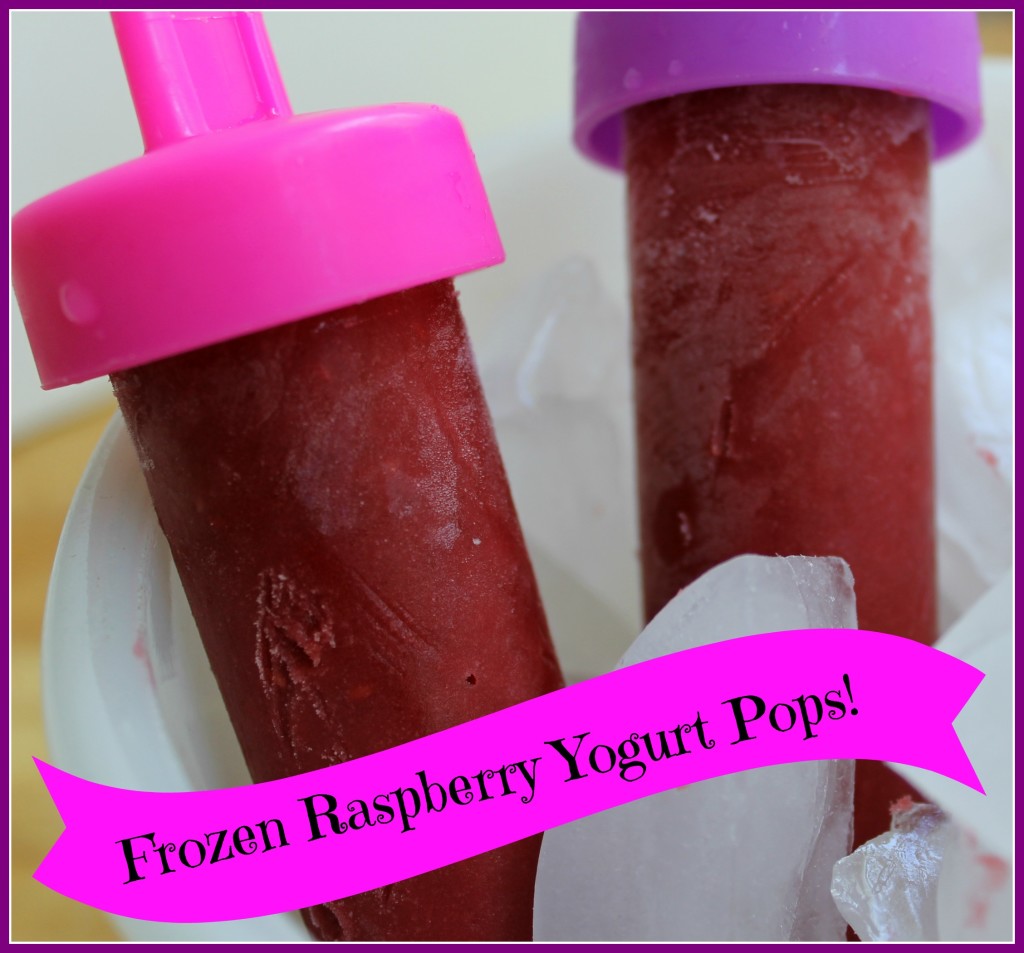 Rich and creamy, these popsicles will not disappoint.  They are the perfect blend of fruit, yogurt and honey.  To make them vegan, simply use agave nectar (I have not tested this recipe with agave).  If you are not milk free or vegan, you can use regular yogurt/milk.  I have not tried them that way, but I see no reason why that wouldn't work just as well.  After all, I believe that everyone should be making their own popsicles; it is so much cheaper and healthier!
Make sure to leave a comment if you like this recipe, pin it, like it or follow the blog.  You can subscribe to the blog in the header of the website.  Thanks for being a reader!
Also shared at Allergy Friendly Friday . Whole Foods Friday . Make Your Own Monday . Wellness Weekend .

Frozen Raspberry Yogurt Pops
Ingredients:
1 1/2 cups frozen (or fresh) raspberries

1 1/4 cups plain coconut milk yogurt (or regular plain yogurt)

1/2 cup honey (or agave nectar)

1 T. vanilla flavored coconut milk (or regular milk and add a tiny splash of vanilla)
Directions:
Place all ingredients in a blender and blend until smooth.

Pour into popsicle molds and freeze until hard.