I like to have something "fun" to eat for days like Memorial Day, July 4 etc.  Something red, white and blue to help commemorate the day.  But I also do not always have time to make something complicated.  But these little parfaits are just the quickest, easiest and cutest thing to make!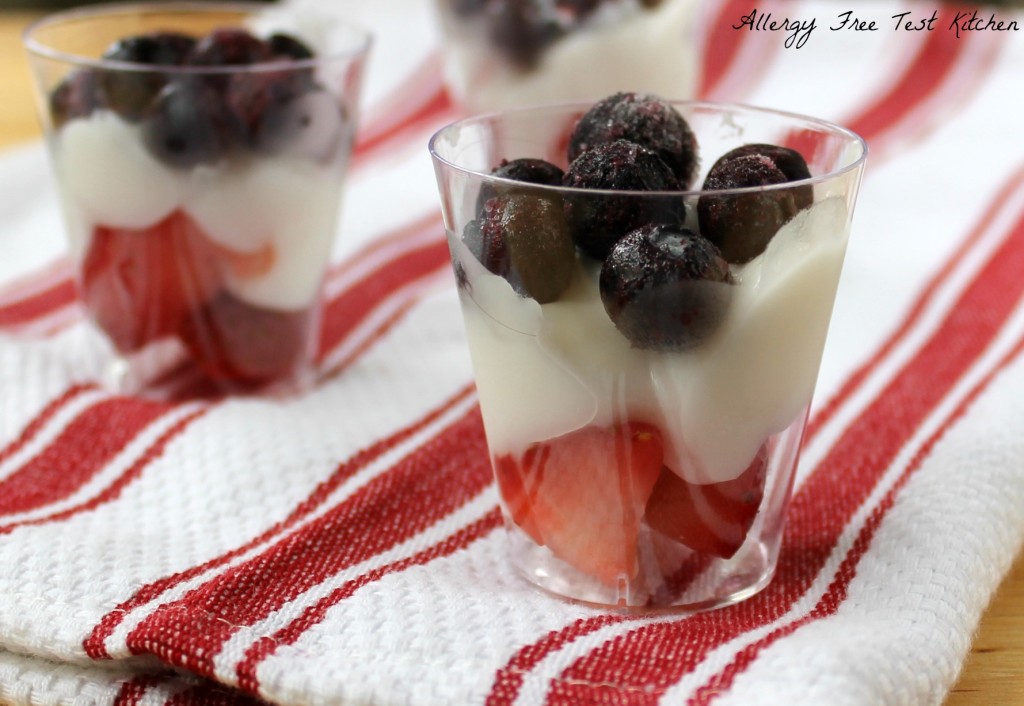 I used little plastic shot glasses for these parfaits.  Making them "mini" is great for a picnic or gathering where there will be lots of different foods to choose from.  (Just remember to  put them on ice if they will be out for a while).  And if you are making parfaits for breakfast, just use a larger glass!
Simply place cut up strawberries in the bottom of the glass, then plain, allowable yogurt, and top with blueberries.  Easy peasy!
Also shared at Gluten Free Friday . Whole Foods Friday . Healthy Vegan Fridays .