Look at what I found at the grocery store!  Gluten free chicken tenders by Perdue.  They are called Simply Smart.  Not only that, but they are milk and egg free too.  That is nearly unheard of in processed food which is one of the reasons why I almost never buy pre-packaged processed food.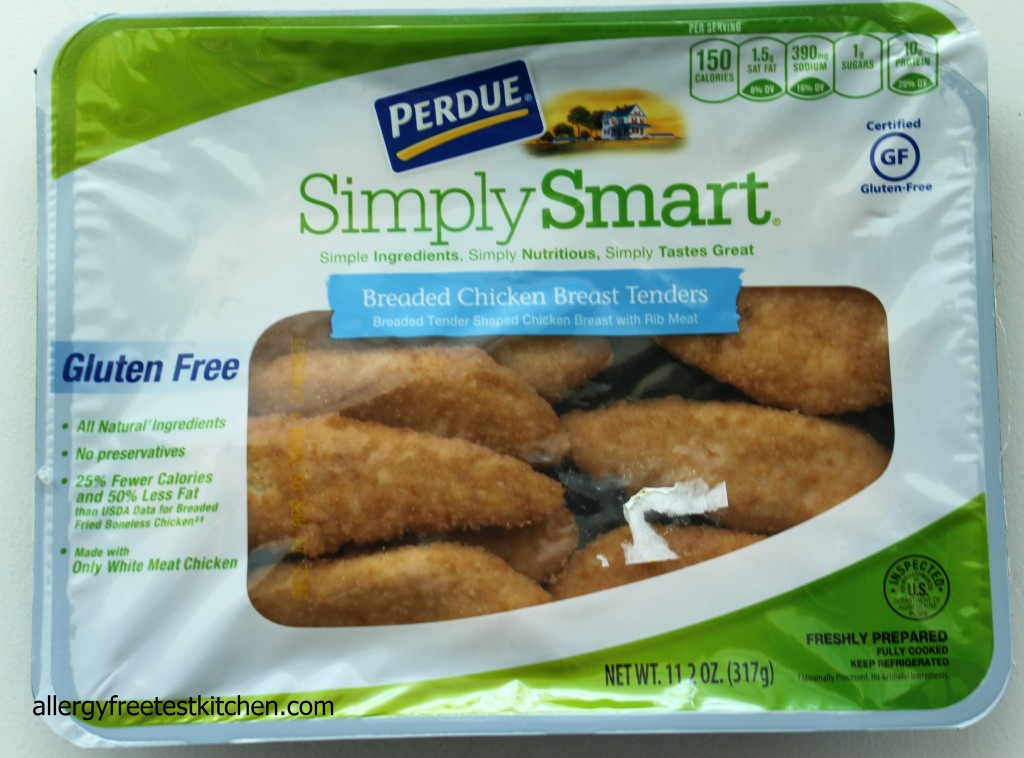 But I found this at a discounted price because it was about to reach it's sell by date.  (I found it strange that these were in the fresh meat section and not the frozen section).  So I bought a package for $3.89, regularly priced $5.49, and thought I'd give it a whirl for our Saturday noon meal. 
Wow, they were excellent!  Everyone at the table commented on how wonderful they were.  They were crispy and no one would ever know that they are gluten free.  While it's been a long time since I ate processed, breaded chicken, I must say these tasted almost better than what I remember of the regular kind. It was a real treat for my family and me.
Here is the certified gluten free symbol on the packaging.  I did not call the company to ask any questions about potential cross contamination, so if you are worried about that give them a holler.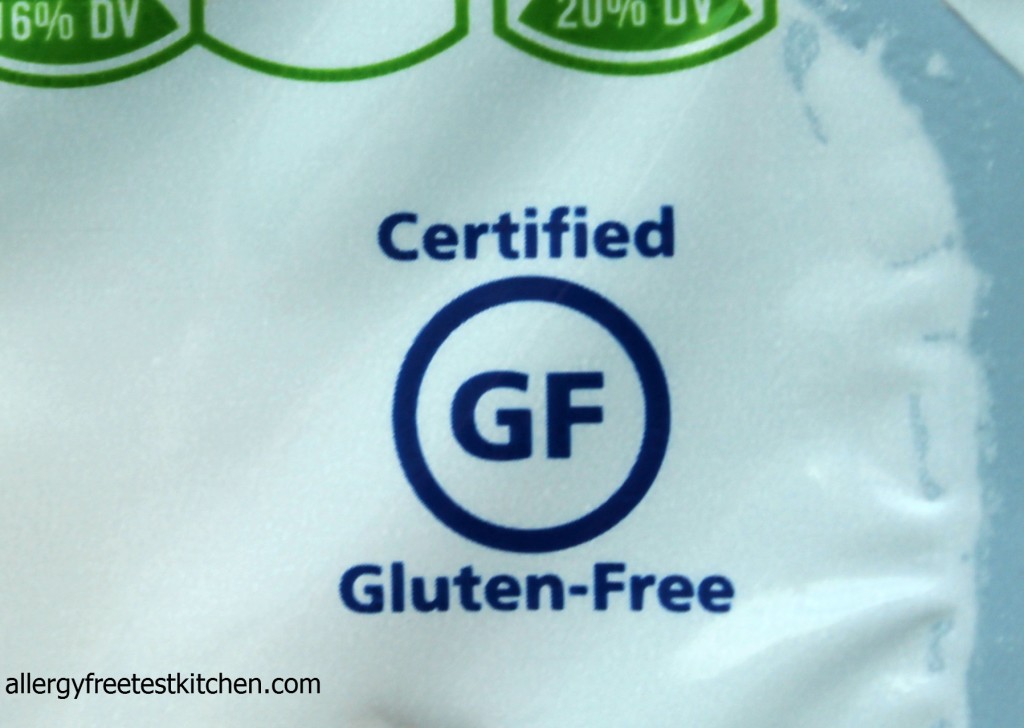 Here is a picture of the ingredient list. No gluten, milk or eggs, but sadly there is soybean oil.
Here they are pre-cooked.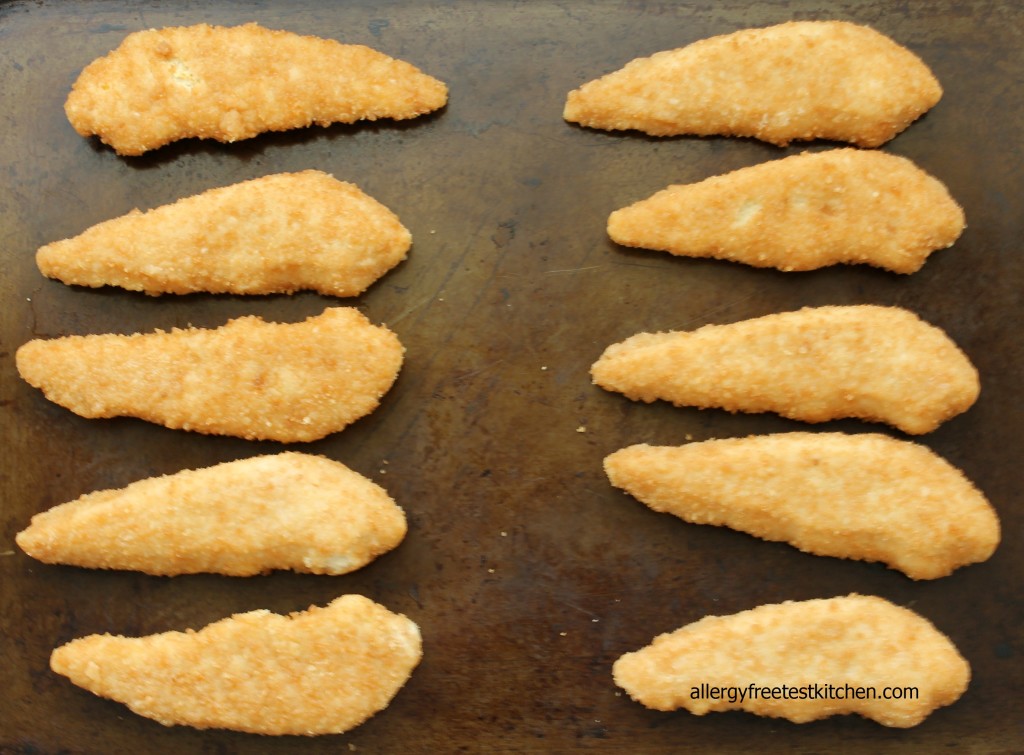 Here they are post-cooked.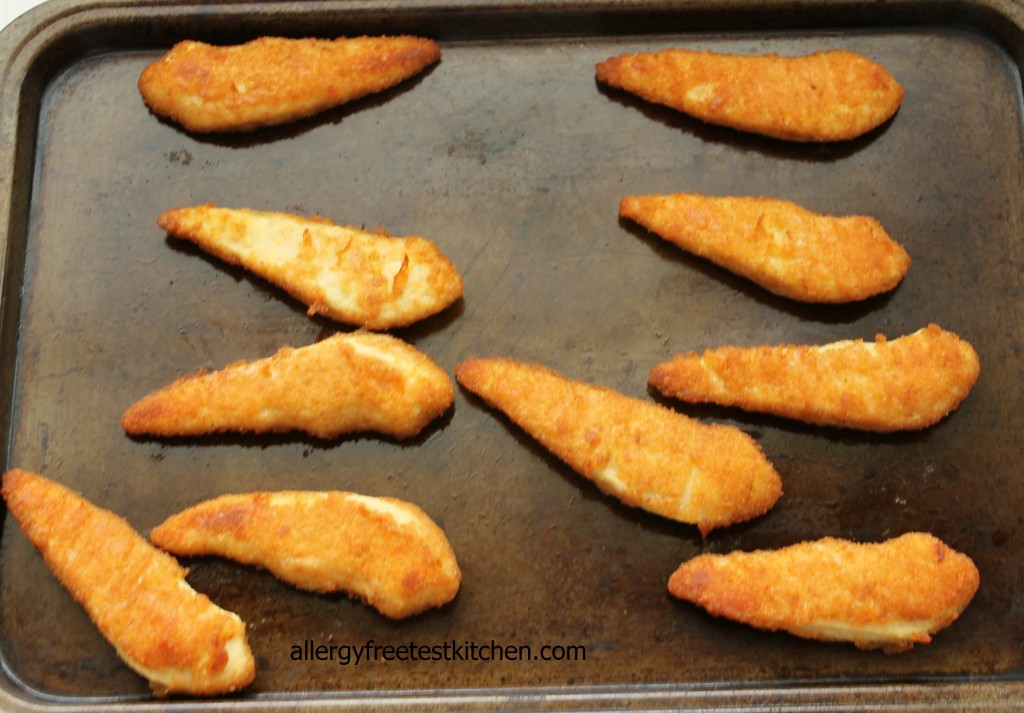 According to the package they use all natural ingredients, no preservatives and only white meat.  They come fully cooked and are certified gluten free.  If you are looking for a quick and fast meal for a busy night or just do not feel like cooking, this is a wonderful option.