Creamy.  Satisfying.  Savory.  Guacamole!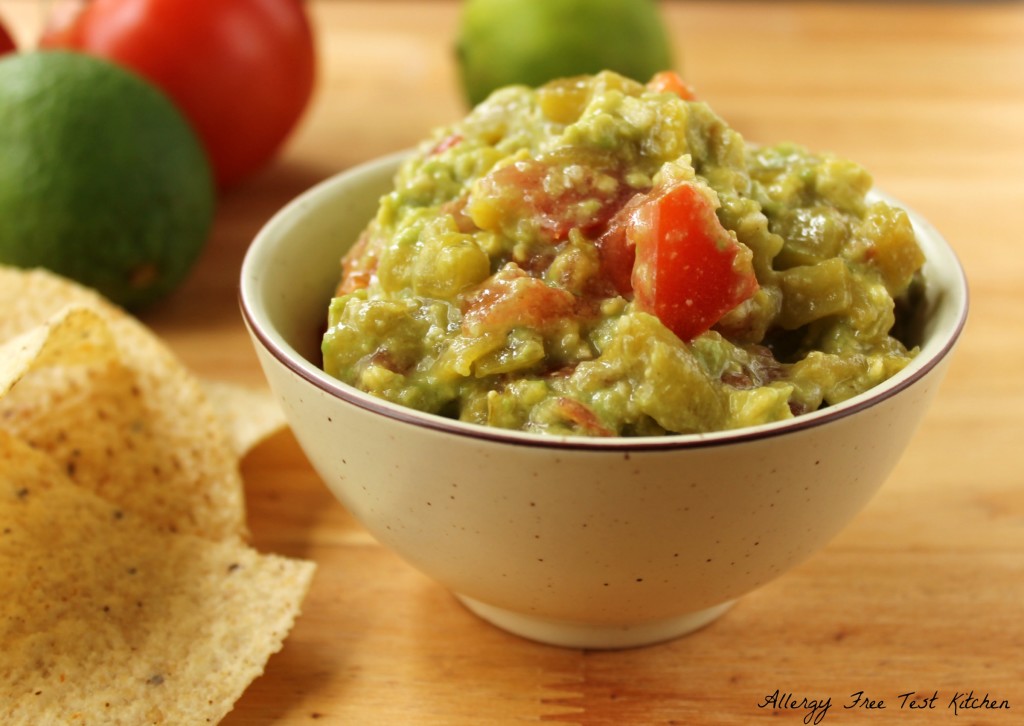 Guacamole fulfills that need for something creamy.  And it is nutritious.  Avocados have beneficial monounsaturated fat, high amounts of vitamin K and E, contain folate, potassium, lutein and magnesium, not to mention vitamin C and B6. 
I have been making this recipe for several years now.  I prefer my guac chunky so I hand mash and have good sized tomato pieces.  I hope you enjoy this as much as I do.   If you do, follow me on Pinterest or subscribe (last button on the right in the header) to receive an email every time I add a new post.
Also shared at: Wellness Weekend, Gluten Free Friday

Chunky Guacamole
Ingredients:
2 large, ripe avocados

2 T. lemon or lime juice

1 (4 oz.) can green chilies

1/2 tsp. salt

Dash of pepper

1/2 tsp. minced garlic

1 1/2 cups diced tomatoes

2 T. dried minced onion
Directions:
Mash avocados by hand.

Chop tomatoes.

Mix the rest of the ingredients in.

Place plastic wrap right on top of guacamole to prevent browning and place in refrigerator.