Herbed Chicken With Asparagus, Red Onion, and Millet Served With a White Wine Sauce.  Sounds delectable, right?  And reads like a menu item of a nice restaurant.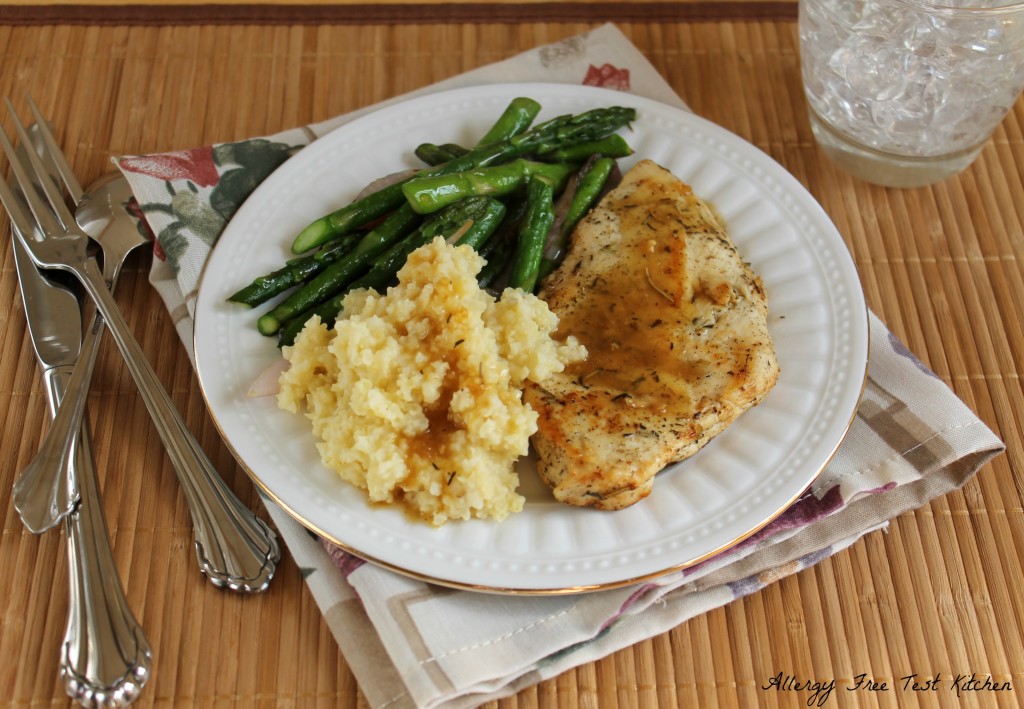 In fact, you make this and you will enjoy a meal just as good as or better than a restaurant one.  And you will not spend near the amount of money you would at a restaurant.  Or better yet.  Consider preparing this for company!  You will knock their socks off!
Now some might find this daunting because the title is "fancy."  Well, there is no need!  This is not only easy, but can be prepared in about 30-40 minutes.
You can make this with turkey or chicken.  In the picture below I used thin sliced turkey breasts.  I prefer chicken as shown in the other pictures.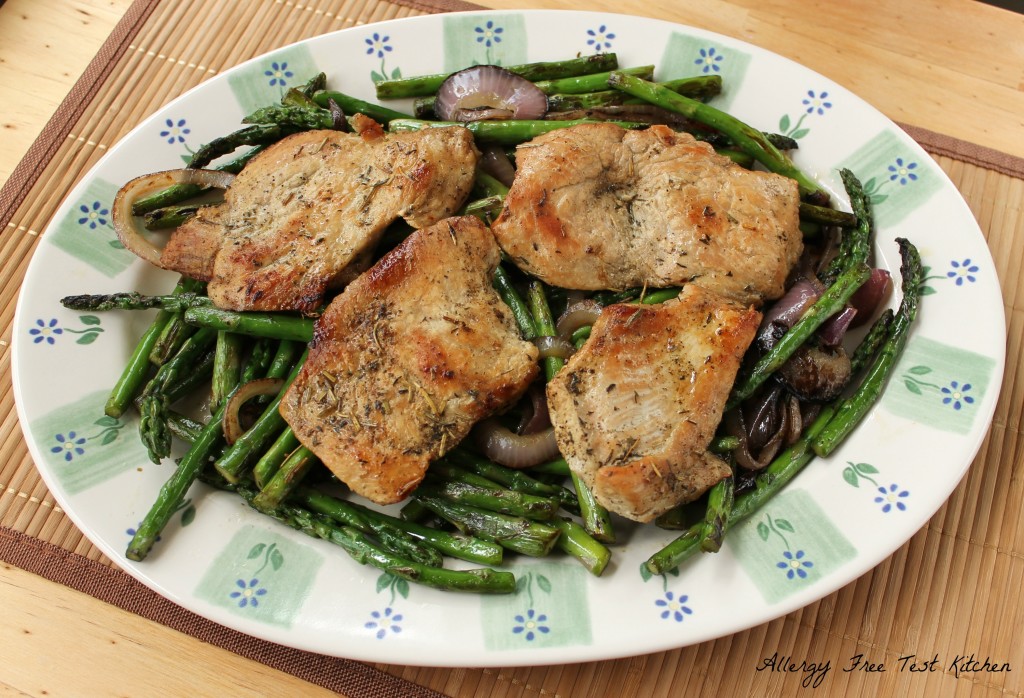 This meal is a perfect blend of protein, grain, and vegetable.  Speaking of grain, be brave and use millet!  Seriously, it's not bird feed.  And bravery is really not needed.  It similar to rice, but shakes up the monotony of using brown rice that so many gluten free folks rely on.  Millet cooks up easily, is fluffy, almost creamy, is gluten free, and is a low-salt, no cholesterol, high fiber and high protein grain. Even wheat eating people would benefit from this healthy grain.   Most of the time I cook it in chicken broth.
Adapted from a recipe I picked up in the meat department at a grocery store a few years ago, this dish is more than good for you; this meal is the perfect blend of herbs and flavor too! It's seems fancy, yet it is comfort food!  And it is naturally gluten free and allergy friendly.  But no one would even know any different!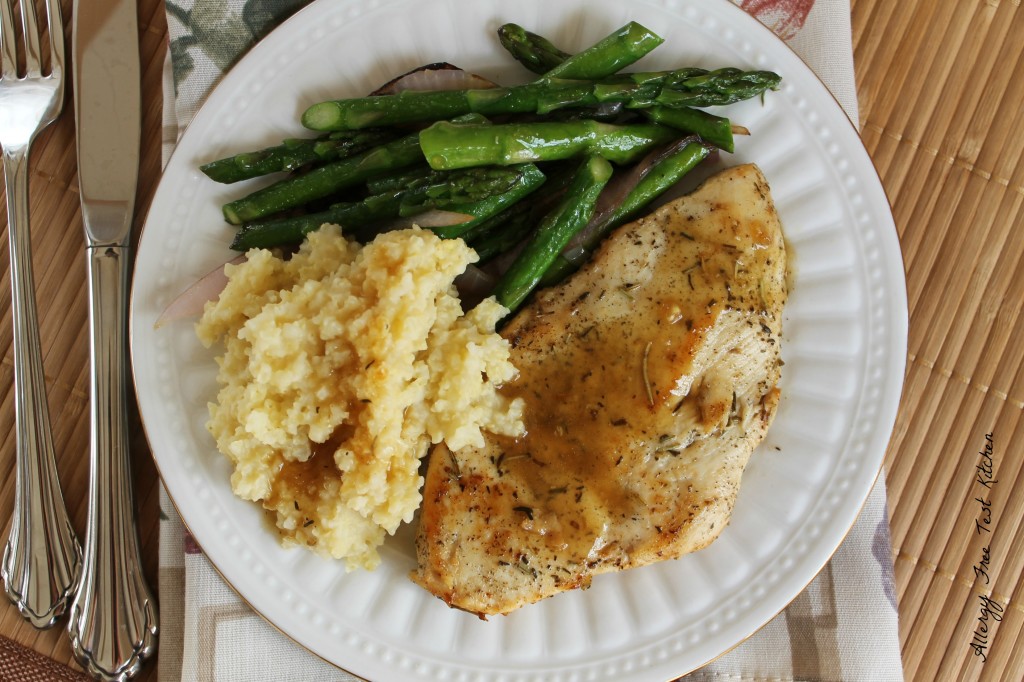 I would love to hear comments from you!  And if you like the recipes and posts of Allergy Free Test Kitchen, show me some love by liking the Facebook page, following on Twitter or Pinterest, or subscribing.  You can leave a comment below or head to the top of the site for the social media buttons.
Also shared at Allergy Friendly Friday. Real Food Wednesday. 

Herbed Chicken With Asparagus, Red Onion And Millet With a White Wine Sauce
Ingredients:
4 T. olive oil, divided

1/2 tsp. dried sage

1/2 tsp. dried rosemary

1/4 tsp. dried thyme

dash of salt and pepper

4 flattened, boneless chicken breasts (or turkey)

2/3 cup white cooking wine

1/2 cup chicken broth

1/2 large red onion, thinly sliced

1 lb. asparagus

millet, cooked in chicken broth
Directions:
Mix 3 T. oil and spices in flat dish.

Dip chicken breasts in oil mixture on both sides.

In large skillet, cook chicken breasts on each side until inside reaches 180 degrees.

Remove to platter and keep warm.

Add wine and broth to skillet and bring to boil, reduce heat and cook until reduced.

In another skillet, heat remaining oil, saute onion and asparagus until crisp tender, 5-7 minutes or until desired tenderness.

When ready to serve, plate a chicken breast, asparagus, onion, and millet and drizzle white wine sauce over all.