Are you looking for a gluten free powdered gravy mix?  How about one without milk?
I found this (gluten and casein free) gravy mix at my local grocery.  You can find it on Amazon here.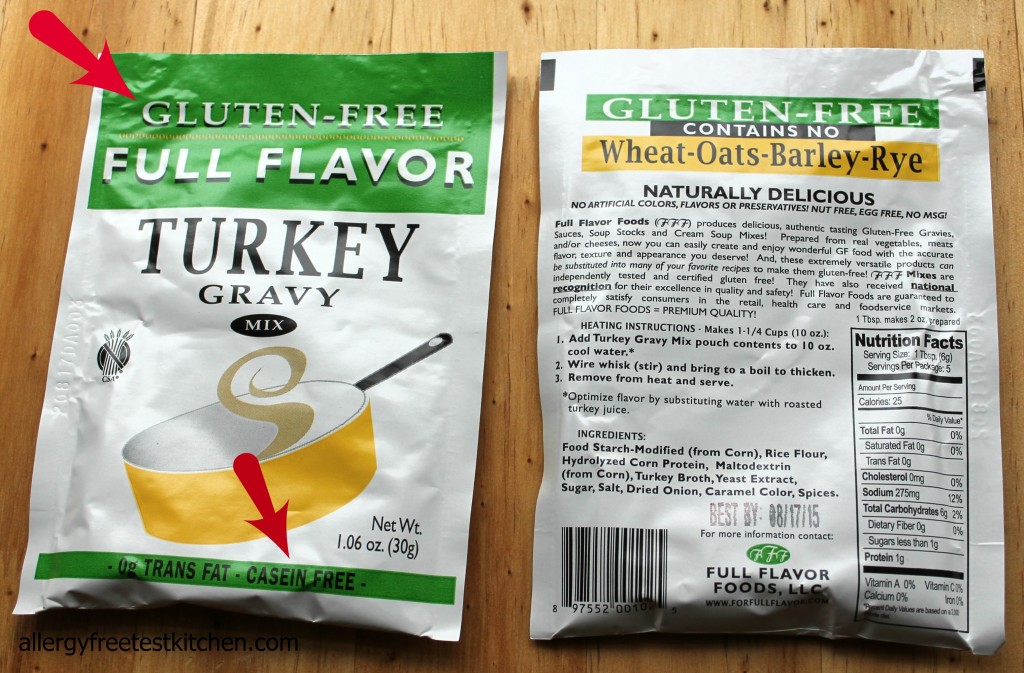 I am putting this out here as a resource for you as I know how difficult it is to find milk free or gluten free (or both) mixes. The company that makes this is Full Flavor Foods…it's hard to tell from the packaging.  They make Beef, Chicken, Pork, and Turkey flavors.  They are all soy free too, with the exception of the beef flavor.  (Remember, always read labels for yourself!)
I have not used this to make gravy.  But I have used the turkey packet in a slow cooker dish that called for powdered gravy mix.  In that application it worked very well.