Two and a half years.  That is how long I have been milk free.  And that is how long I went without Ranch dressing.  I always intended to come up with a recipe for it.  But somehow I never got around to it.  Then a few weeks ago I got a real hankering for it.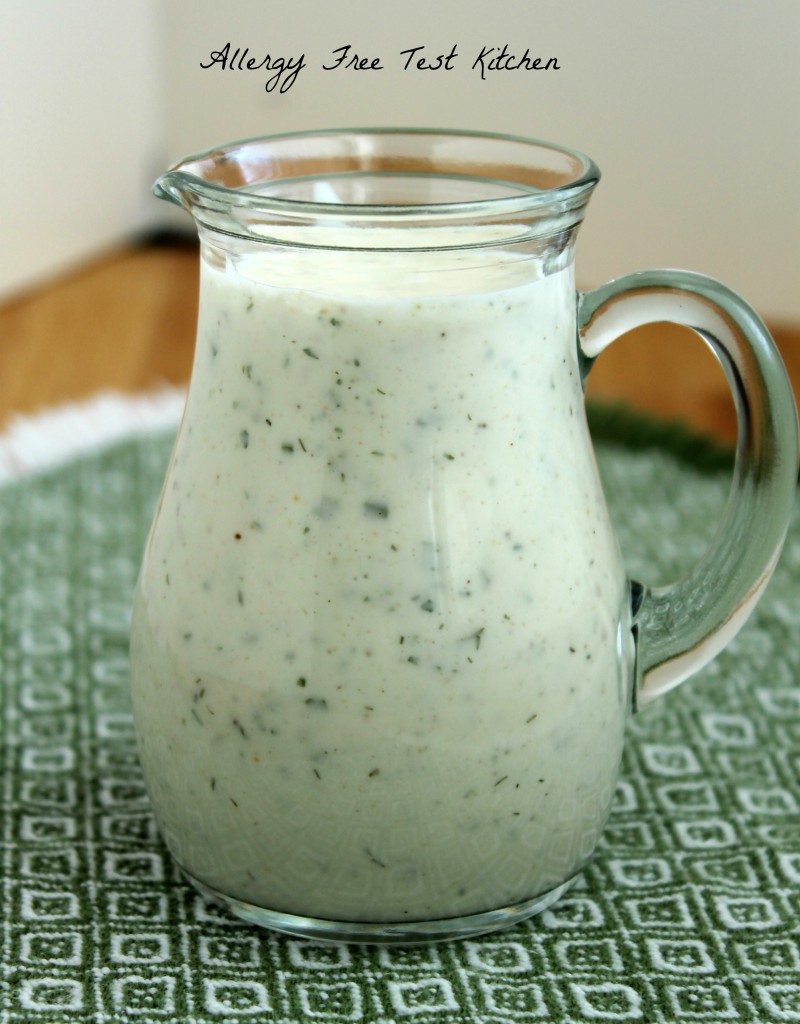 Rather than do it myself, I thought I would look for a recipe on another blog.  Surely, someone had come up with a good Ranch dressing! 
This Ranch dressing is delicious!  I can barely remember what the bottled stuff from the store tastes like, but I think this homemade version far surpasses the store bought kind.
You don't have to be milk free to make your own Ranch dressing.  Maybe you ran out and need some right now.  Or maybe you just prefer to make your own.  If you are not milk and egg free you can easily make substitutions.  Simply use regular mayo and regular buttermilk. 
I made just a few minor changes, but you can find the original recipe for this delightful Ranch dressing here.  Check it out! 
Also shared at Gluten Free Friday.

Vegan Ranch Dressing
Ingredients:
1 cup Mindful Mayo (or regular mayo)

1/4 cup rice milk buttermilk (Pour 1 1/2 tsp. lemon juice in liquid measure and add rice milk to equal 1/4 cup) (or use cow's milk)

1/2 tsp. dried parsley

1/2 tsp. dried chives

1/4 tsp. dill weed

1/4 tsp. garlic powder

1/4 tsp. onion powder

1/8 tsp. salt

1/8 tsp. black pepper
Directions:
Place all ingredients in blender or food processor and blend until smooth.

Place in sealable container.

Refrigerate.