Slow cooker meal ahead!  A fast and easy dish for the working mom/dad, whether working in the workplace or in the home.  Every mom/dad needs an easy meal now and again; this meal is for you.
Typically, I tend to stay away from meals that use foods containing high fructose corn syrup, but this meal is an exception.  Unfortunately, it does contain soy too.  Boo!  However, you can make it healthier by making your own cranberry sauce and own dressing, but then you lose the fast and easy aspect of this meal.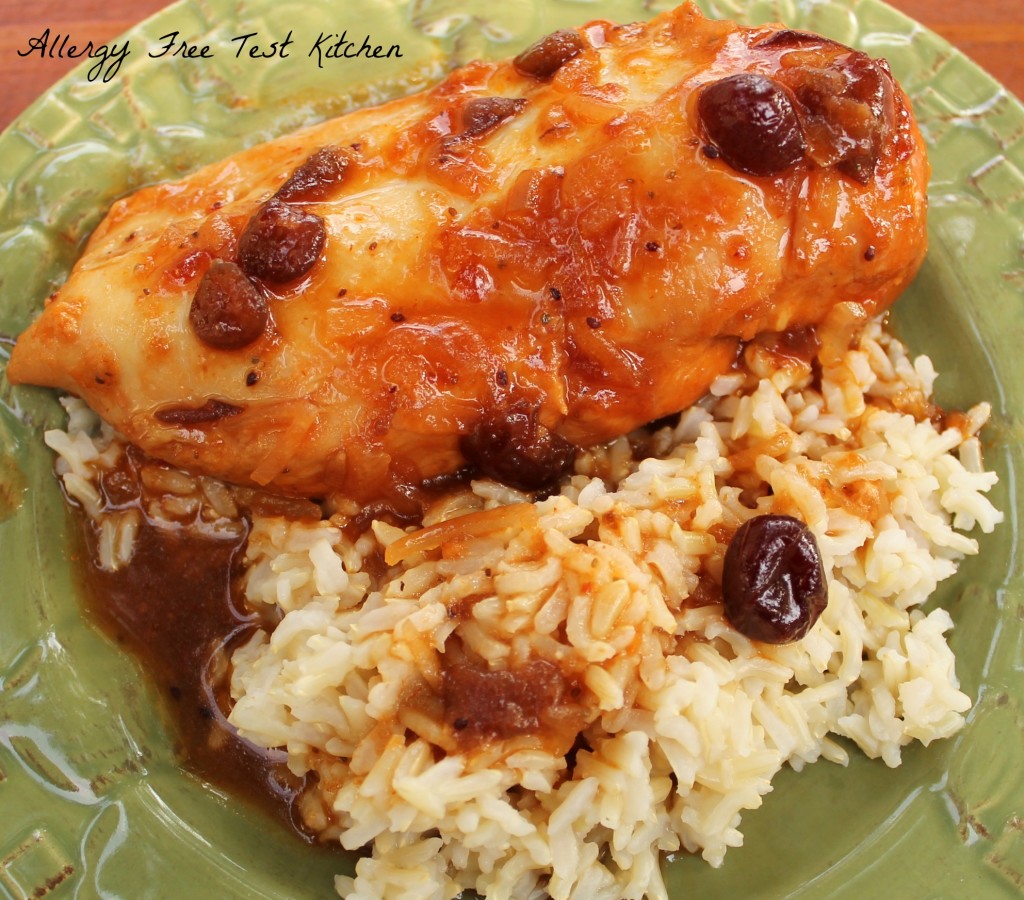 This chicken dish uses Russian dressing.  I have a huge to do list and making my own Russian dressing is on it so keep watch!  And if this recipe doesn't work for you, I have another, healthier, version of a chicken dish that is similar to this one I am eager to share too.  That one is soy free, but I do not have a picture of it yet.  Now that it is lighter out at dinner time it will be easier to snap pictures.  Regardless, I hope this recipe works for at least some of you and I hope you all will keep coming back for more!
Also shared at Gluten Free Friday and Allergy Free Wednesday.

Russian Cranberry Chicken
Ingredients:
6 boneless chicken breasts

8 oz. Russian salad dressing

16 oz. whole cranberry sauce (not jellied)

1 packet dried onion soup mix

1/2 cup water
Directions:
Place chicken in slow cooker.

Mix the rest of the ingedients and stir well.

Pour over chicken, cover, cook on low for 4-5 hours.

Serve with brown rice and a vegetable