This chocolaty beverage is no ordinary chocolate milk (or shake, since it is thick)!  It is hiding some power house nutrients. It would make a great after school snack for kids.   And parents will like it just as much!  After all, we need these nutrients too!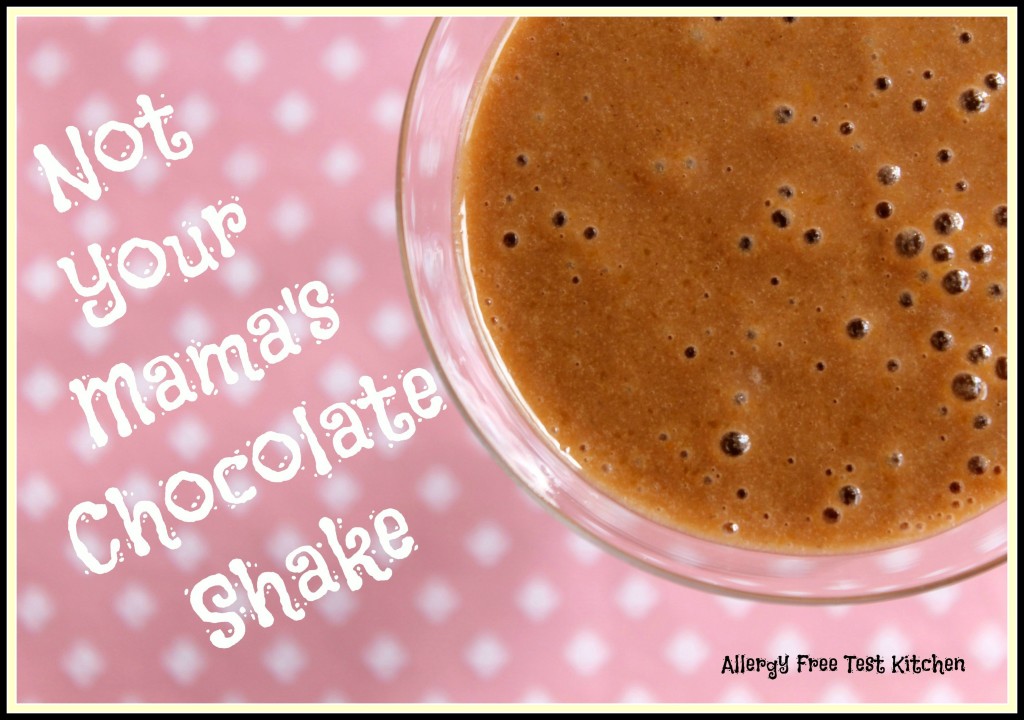 So what is hiding in this chocolate milk beverage?  Butternut squash!  After using squash in my apple pie smoothie, and liking the results, I wanted to try it another way.  As it turns out, squash works wonderfully with chocolate!
Butternut squash is low in fat and high in fiber with lots of potassium, folate, B6 and Vitamin A.  The rich orange color means lots of carotenoids which protect against heart disease and all the antioxidants are good for inflammation related diseases.  A major benefit for those on a dairy free diet is that butternut squash is a food source of calcium. 
So whether you are dairy free or not, I encourage you to give this a whirl!  I think you will like the results.  And what mom doesn't want to get their kids to eat more vegetables? If you want to make it with cow's milk I would add a splash of vanilla.  But it really is superb with the vanilla flavored coconut milk. 
So, give it a try and come back and let me know what you think.  And do not forget to pin it, follow me on Pinterest/Twitter, or like my Facebook page!
Oh, and one more tip!  Why not cook up a butternut squash, mash it, and then freeze it in individual servings so you can whip up this delicious beverage at any moment?
Also shared at Slighty Indulgent Tuesday, Real Food Wednesday, Wellness Weekend ,  Healthy Vegan Friday and Whole Foods Friday.

Not Your Mama's Chocolate Shake
Ingredients:
3/4 cup cooked, mashed, butternut squash

2 small bananas

1 heaping T. cocoa powder

3 T. agave nectar

1 1/4 cup vanilla coconut milk
Directions:
Put all in blender and puree.

Enjoy.