Since my Apple Pie Porridge recipe was a hit, I thought I would make another oatmeal recipe based off of a "baked good."  So today I bring you Cranberry Orange Muffin Oatmeal.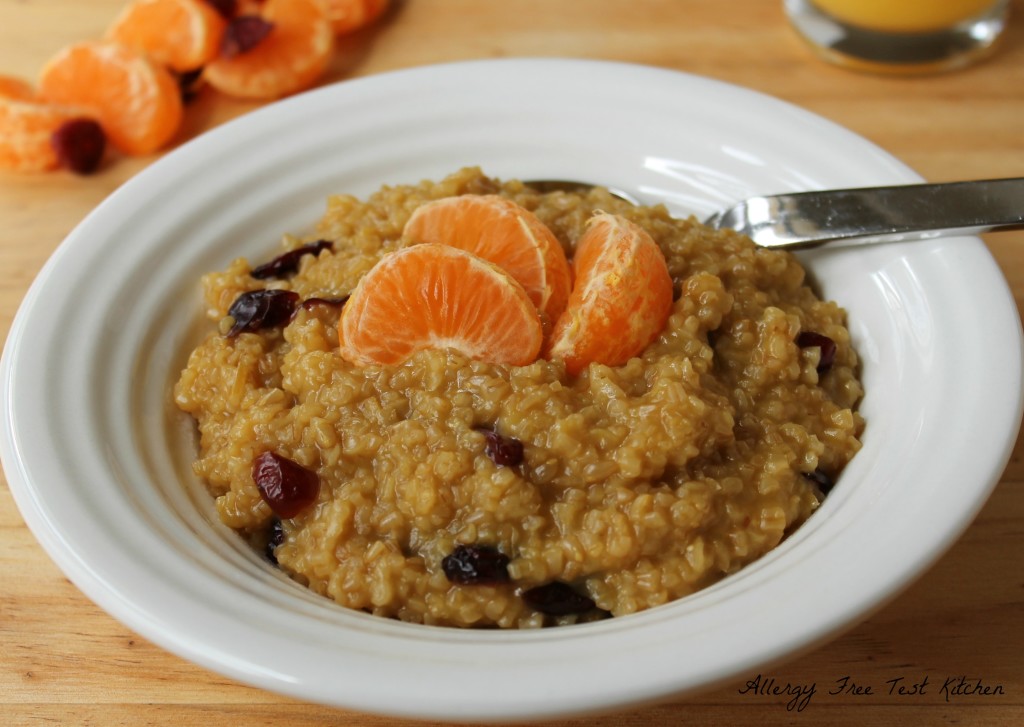 Okay, it does not taste like a muffin too much, but it makes for a better title than anything else I could think up.  This is easy and tasty too.  If you do not have a lot of time in the morning, you can cook up a batch the night before and heat the oatmeal in the morning.  It will still taste fresh as long as you do not put in the oranges or clementines until right before you eat it.
This makes one large or two small servings.  Double or triple for your family's needs.
Try it!  Pin it!  Follow me!  Thanks!
Also shared at Slightly Indulgent Tuesday, Wellness Weekend, Real Food Wednesday,

Cranberry Orange Muffin Oatmeal
Ingredients:
1/2 cup gluten free steel cut oats (or regular steel cut oats)

3/4 cup orange uice

1/4 cup water

1 T. coconut sugar (or brown sugar)

1/8 tsp. vanilla

2 T. dried cranberries

orange or clementines
Directions:
Put all ingredients in pot, except cranberries/orange.

Bring to boil, reduce heat, and cook covered for 20 minutes.

Stir in cranberries.

Right before eating, add as much orange or clementine as you wish.