I'll be the first to admit that I used to have a strong dislike for cauliflower.  I would rarely buy it, and when I did, I would put off cooking it.  But not anymore.  I found the absolute best way to prepare cauliflower that I think anyone will like.  I now buy it frequently and am eager to eat it!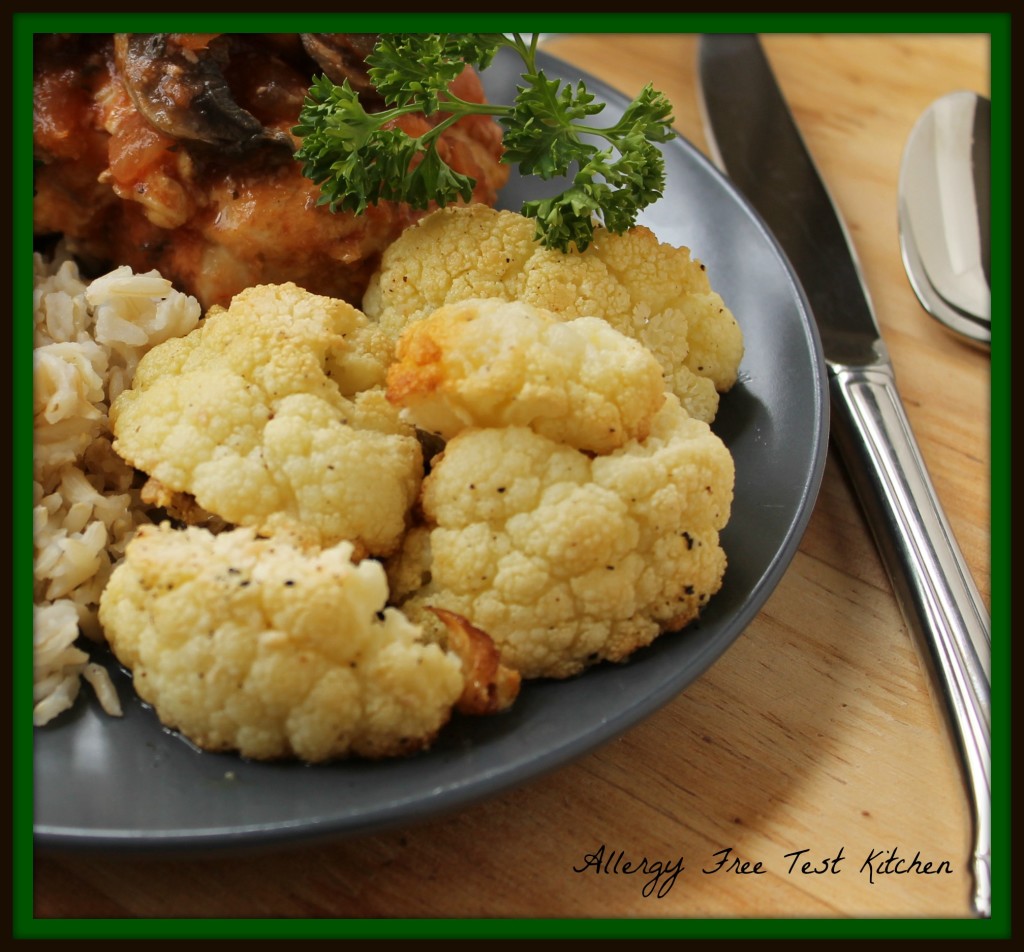 Prepared this special way, cauliflower is delicious.   It has a mild and a sweet flavor.  We will go through an entire head of cauliflower in one meal. 
Cauliflower is part of the cruciferous vegetable family which also includes broccoli, cabbage, Brussels sprouts, kale and bok choy.  It is suggested one eats this type of vegetable at a minimum of 2-3 times a week.   Cruciferous vegetables are chuck full of vitamins, fiber and disease fighting phytochemicals.  It is thought that these vegetables help prevent cancer, provide anti-inflammatory properties as well as support the digestive and cardiovascular systems. 
Now I can tell you that you can eat this super vegetable without a sauce of some sort.  There is no need for a fancy, time consuming process to achieve this desirable flavor. 
The secret?  Roasting!  That is right.  All you have to do is simply wash and cut up the cauliflower.  Add a little olive oil, garlic and lemon juice and roast at a high temperature.  Next thing you know….you'll be gobbling up cauliflower like you never have before!
Also shared at Make Your Own Monday and 5 Ingredient Monday.

Roasted Cauliflower
Ingredients:
1 head cauliflower

1 tsp. minced garlic

2 T. lemon juice

1/4 cup olive oil

1/4 tsp. pepper
Directions:
Preheat oven to 400 degrees.

Wash cauliflower and cut into florets.

Place in single layer in a 9 x 13 pan.

Mix the garlic, lemon juice, olive oil and pepper.

Pour over cauliflower and toss to cover all sides.

Roast in preheated oven for 25-30 minutes.

Serve immediately.