I was contacted by Rudi's to see if we would like to try out their new Soft and Fluffy Gluten Free Bread. Why, I was happy too!  See, I do not buy gluten free bread and this was a good chance to try some out.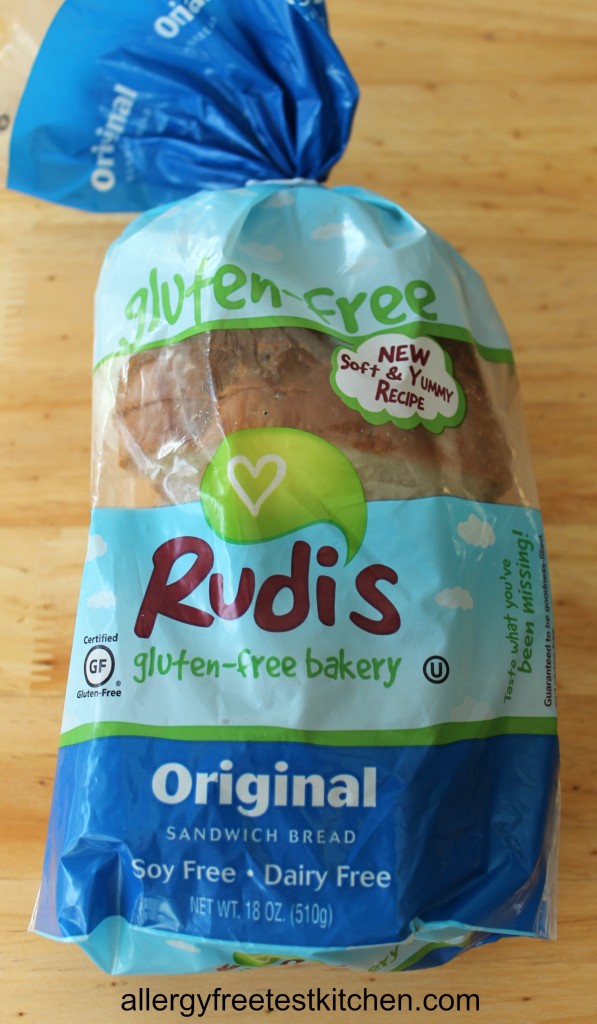 Some facts about the bread first:  it is gluten, soy, dairy, and nut free.  It is also non-GMO.  Unfortunately, for me, it does contain eggs; egg whites to be exact.  So, I had to leave the taste testing up to my family.
They were pleasantly surprised.  It was indeed soft and fluffy.  I was told it tastes like regular white bread.   It holds up well when making a sandwich.  The bread did not get soggy from mustard.  As you can see, the slices of bread have a darker crust around the entire slice.  I am told it is not hard to chew though. The entire loaf will definitely get eaten up quickly.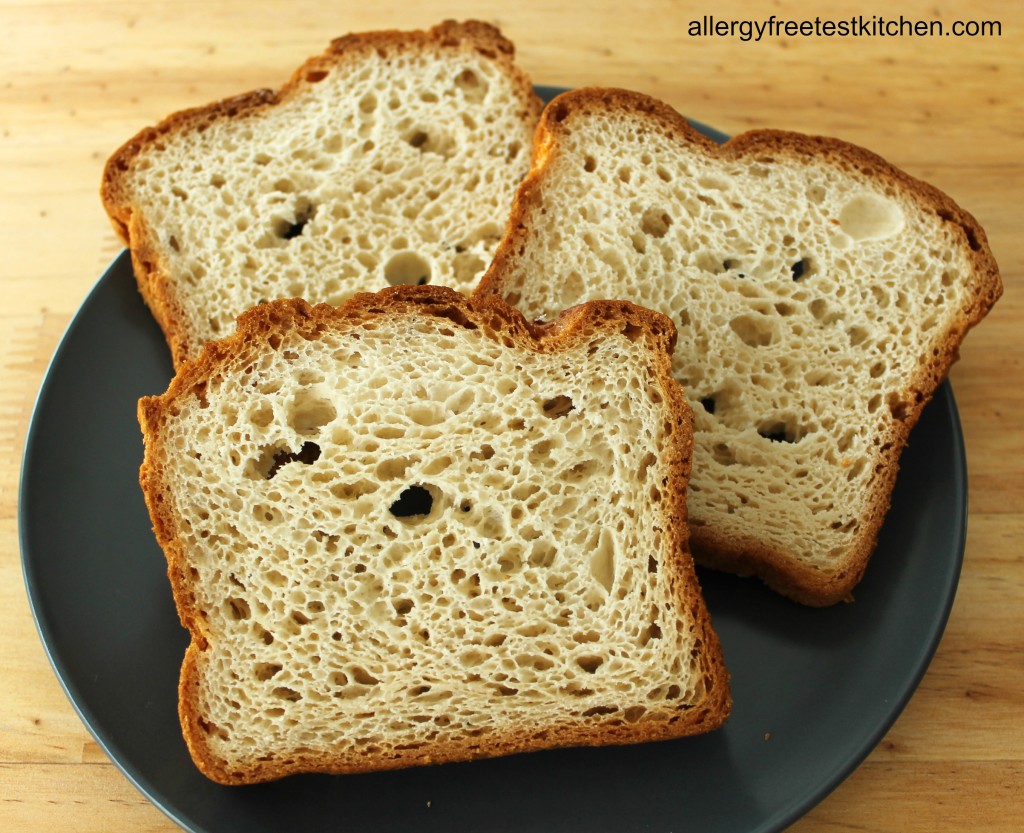 In my neck of the woods it is $3.99 per 18 oz. loaf.  It has 2 g of fiber and 90 calories per one slice of bread.  It comes frozen and there were no thawing instructions on the bag.
Since I have not bought gluten free breads it is difficult to compare to other brands.  But if you can eat eggs, this gluten free bread is a great option for you.
Thanks, Rudi's!