Leafy greens plus fruit equals delicious salad!  Make your own dressing and there will be no worries about food allergies.  Plus, this salad would simply not do with a store bought dressing.  This dressing is a hit with everyone; even little ones.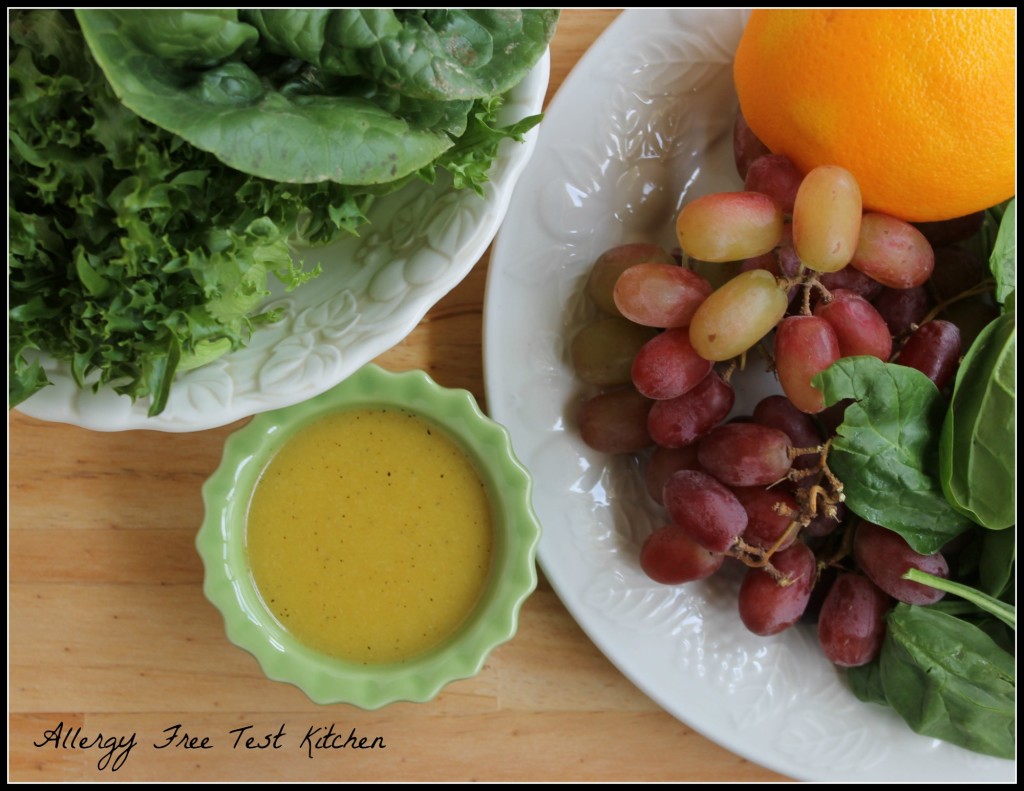 So, next time you are thinking of making a leafy salad, go for the fruit!  You will not be disappointed.
I adapted this recipe from The Everything Food Allergy Cookbook by Linda Larsen.
Also shared at Real Food Wednesday  Wellness Weekend, and Healthy Vegan Friday and Slightly Indulgent Tuesday.

Leafy Greens and Fruit Salad
Ingredients:
1 cup romaine lettuce

1 cup leaf lettuce

1 cup spinach leaves

1 cup sliced red grapes

1 orange, peeled and chopped

2 T. orange juice

1 T. honey or agave nectar

2 T. olive oil

1/2 T. dijon mustard

1/8 tsp. powdered ginger

1/8 tsp. salt
Directions:
In a large bowl, toss the leafy greens and fruit.

In a jar with a lid, combine the remaining ingredients. Shake well.

Right before serving, shake the dressing again and pour over greens and fruit.

Serve.