While this recipe would be great in the summer months when green beans are fresh and plentiful, it works just as well in the winter months with frozen green beans if necessary.  Sprucing up your vegetables will take out the boring factor that often accompanies vegetables for many people.  If they are a little more "fun" I think it's more likely they will get eaten.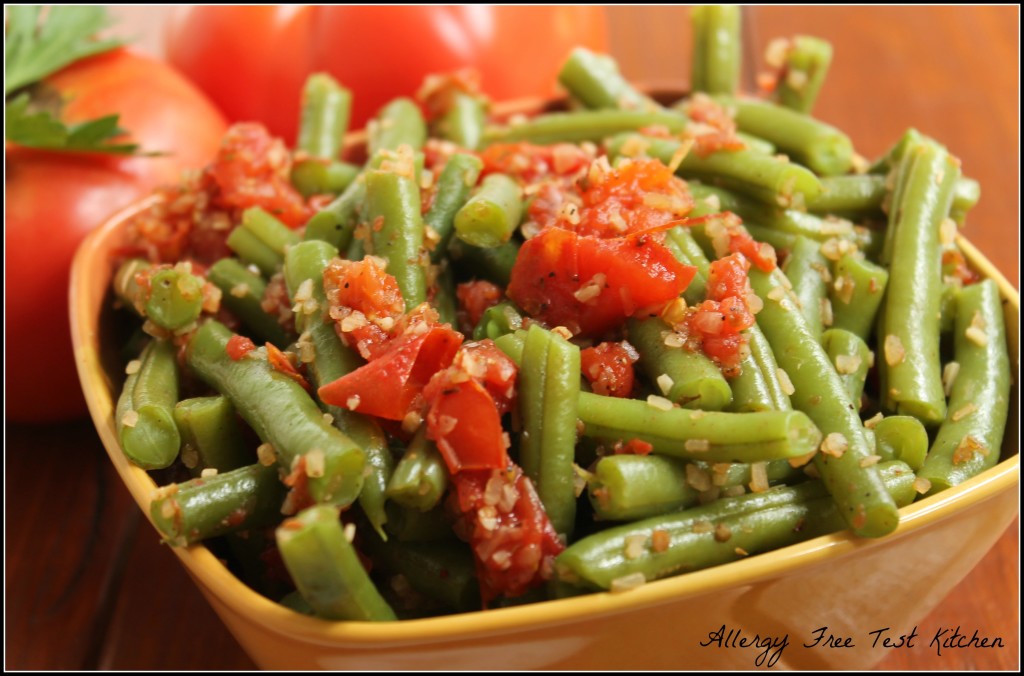 So, if you like Italian spices and seasonings this vegetable recipe is just the one for you to take your beans from plain to pizazz!
Don't forget to 'like' Allergy Free Test Kitchen Facebook page, follow on twitter or on Pinterest!
Also shared at Real Food Wednesday

Italian Green Beans
Ingredients:
2 T. minced dried onion

1 tsp. minced garlic

1 medium tomato cut up and smashed

1/4 cup water

1/2 T. dried oregano

1/2 tsp. dried basil

1/4 tsp. sugar (optional)

1/2 tsp. salt

1/4 tsp. black pepper

1 pound green beans (fresh or frozen)
Directions:
Mix all the ingredients except green beans in a saucepan.

Bring to boil, then cover and cook on low for 30 minutes.

Cook green beans when getting close to eating.

Drain beans. Return to pan and add tomato and spices mixture. Cook until vegetables are heated through. Then serve.