Many moons ago I was given an ice cream maker.  At the time I did not know what I would do with it.  Little did I know that several years after that, I would be going milk free.  And lo and behold, the ice cream maker came in handy.  I am glad I kept it all those years.
I do not make ice cream all that often.  I honestly do not miss it much.  But it is so easy and simple and makes for a fast, fun treat which the family loves.  
Today I bring you, not only a dairy free chocolate ice cream, but a vegan one as well.  In other words…no refined sugar!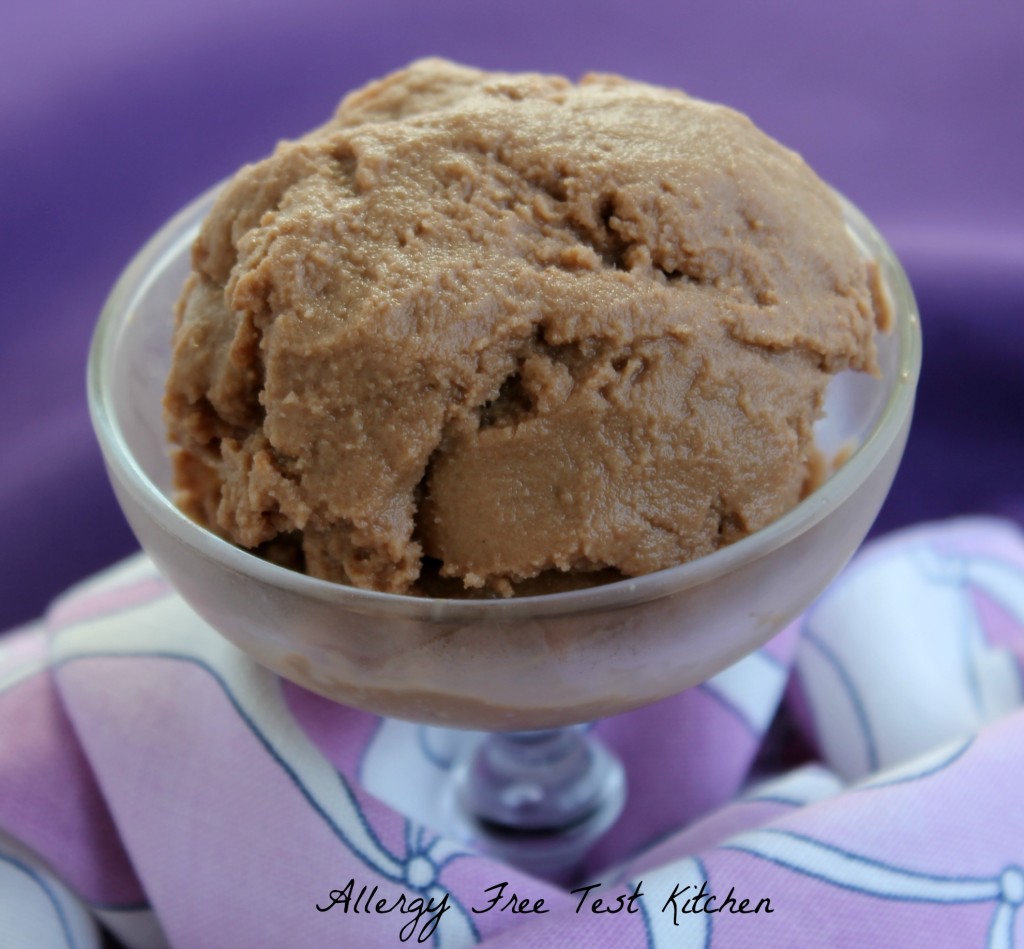 So I challenge all of you to make your own ice cream, even if you are not on a milk free diet.  Here are some good reasons to give it a go. 
It is fast and easy.
It is much more affordable than store bought.
It contains only a few ingredients.
It is much healthier…there are no additives like carrageenan.
You can control the amount of sugar or sweetener
It is fun for the whole family…particularly children.
So, can you come up with more reasons to make your own ice cream?  Let me know in the comments section.
And if you like this recipe, please remember to pin it, like the Facebook page, or follow me on Pinterest!
Also shared at Wellness Weekend , Gluten Free Friday, Whole Foods Friday and Slighty Indulgent Tuesday. Make Your Own Monday.

Dairy Free and Vegan Chocolate Ice Cream
Ingredients:
14 oz. vanilla flavored coconut milk

1/3 cup agave nectar

2 T. cocoa powder
Directions:
Blend all three ingredients in a blender.

Pour into a frozen ice cream maker container.

Place container onto machine and insert the stirring paddle.

Turn on ice cream machine for 20-30 minutes or until desired consistancy.