How about a sandwich meal?  Simple and not very time consuming at all, the crockpot is your friend for this recipe. 
Enter…barbeque shredded pork.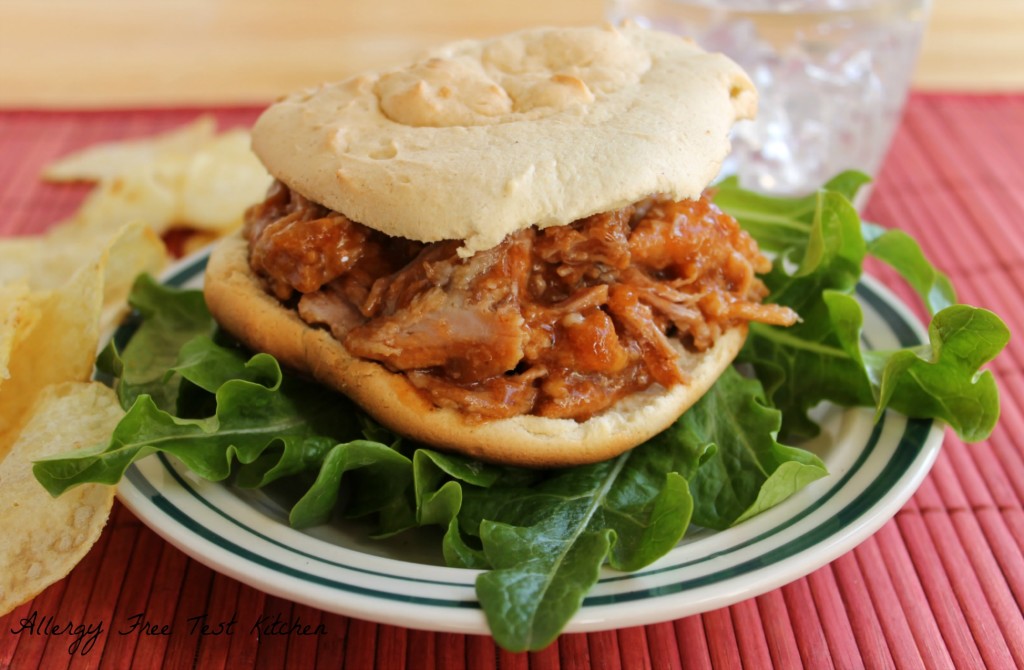 Did you know there is a secret to cooking meat in the crockpot?  Not only should you trim any fat off, you should brown the meat or broil it first.  I have always trimmed off fat, but since browning or broiling the meat, the meals have turned out even that much better.  It only takes about 5 minutes.  I have heard people state they do not care for cooking in the crockpot because they do not want their meat cooking in its own fat.  Well, this eliminates that problem.
So why not give this a shot?  This recipe makes a lot.  Freeze any leftovers you have and then on a night when you are short on time you can thaw some barbeque pork.  It's much better than those tubs of shredded meat you can purchase.
Have you followed me on Pinterest yet?  That is a good way to know when I have posted a new recipe.
Also shared at Allergy Free Wednesday and Real Food Wednesday and 5-Ingredient Monday.

BBQ Shredded Pork Sandwiches
Ingredients:
3 lb. pork roast

1 cup chopped onion

16 oz. allowable barbeque sauce

3-4 T. honey

Allowable sandwich buns
Directions:
Trim fat off of pork roast. Then broil each side 3-4 minutes.

Place in crockpot.

Place chopped onion over meat.

Pour barbeque sauce over meat.

Add honey to crockpot.

Cover and cook on low for 8 hours or on high for 4 hours. Do not remove lid until end of cooking time.

When done cooking, place meat on cutting board.

Take two forks and shred the meat.

Return to sauce in crockpot and stir around.

Place on buns and serve.