Soup's on the menu at least once a week during these winter months.  And today I bring you a hamburger and vegetable soup.  This basic soup is the perfect one pot meal when you add your bread of choice and a green salad.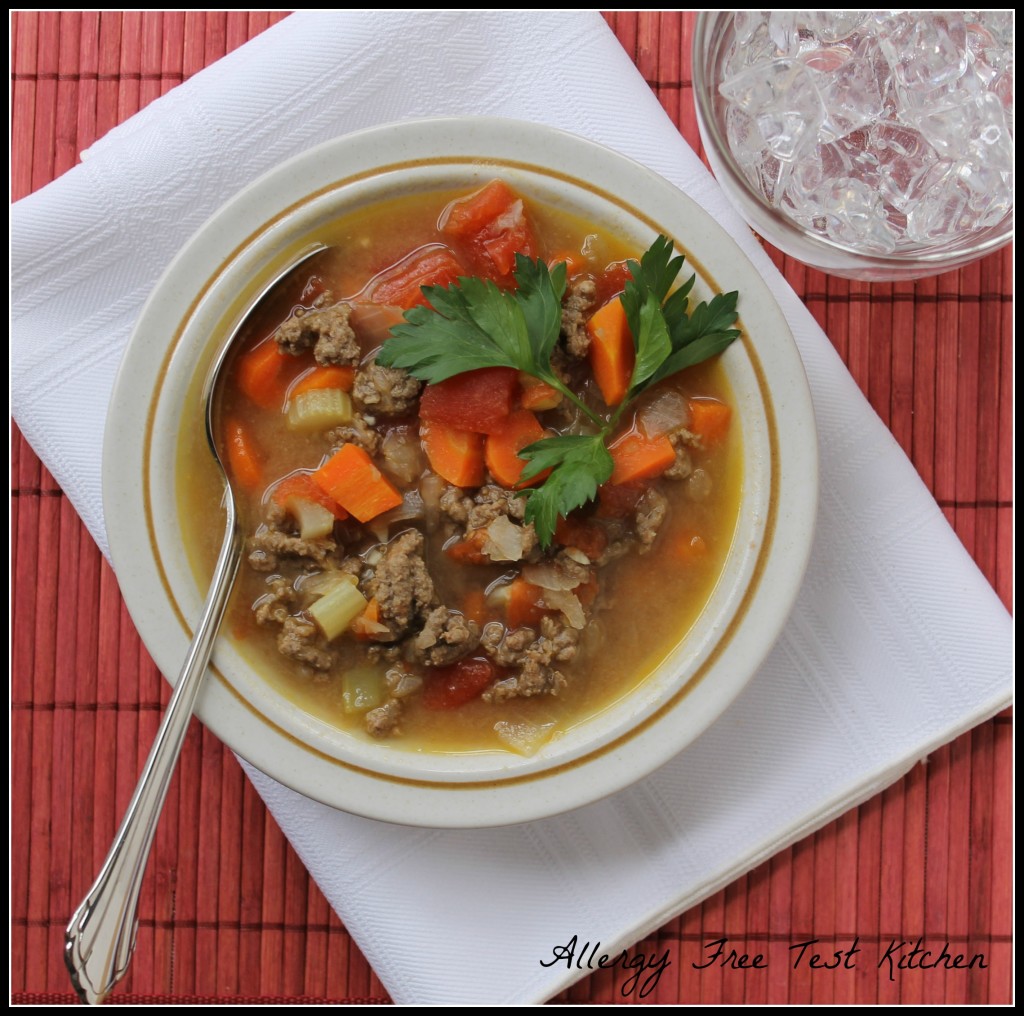 Ladle up!  And do not forget to check out my Pinterest boards or like the Facebook page! 
Shared at Real Food Wednesday. Gluten Free Friday .

Basic Hamburger Vegetable Soup
Ingredients:
1 lb. ground round or ground sirloin

1 onion, chopped

1 1/2 cups diced carrots

1 cup diced celery

1 1/2 tsp. minced garlic

5 1/3 cups water

5 1/3 tsp. chicken broth seasoning (like powder or paste)

1 (15oz.) can diced tomatoes

2 T. coconut aminos (for soy free, otherwise use Worcestershire sauce)

1 tsp. hot pepper sauce

1/4 cup dairy free/soy free margarine (or other allowable butter)

1/2 cup garbanzo bean flour (or regular all-purpose flour)
Directions:
In a skillet, brown the meat with the onion, carrots, celery, and garlic.

Drain off fat and transfer meat and vegetable to large soup pot.

Add water, chicken broth seasoning, tomatoes, coconut aminos (or Worcestershire) and hot pepper sauce.

Bring to a boil, then reduce heat and simmer for 15 minutes.

In a small saucepan, melt the butter of choice and stir in flour of choice until smooth. Cook, stirring constantly, for 4-5 minutes.

Carefully stir butter and flour mixture into soup. Cover and simmer for an additional 15 minutes, remembering to stir occasionally.