I may have a vegan in the making on my hands.  Beans, a/k/a legumes, are a favorite source of protein much more than meat for someone in my house.  Good thing I cook both legumes and meat to hit all the preferences of my family.
This recipe for garlic and sage white beans is super easy and very satisfying.  I found three ways to serve it.  One way is to put the beans on French bread for French bread pizza.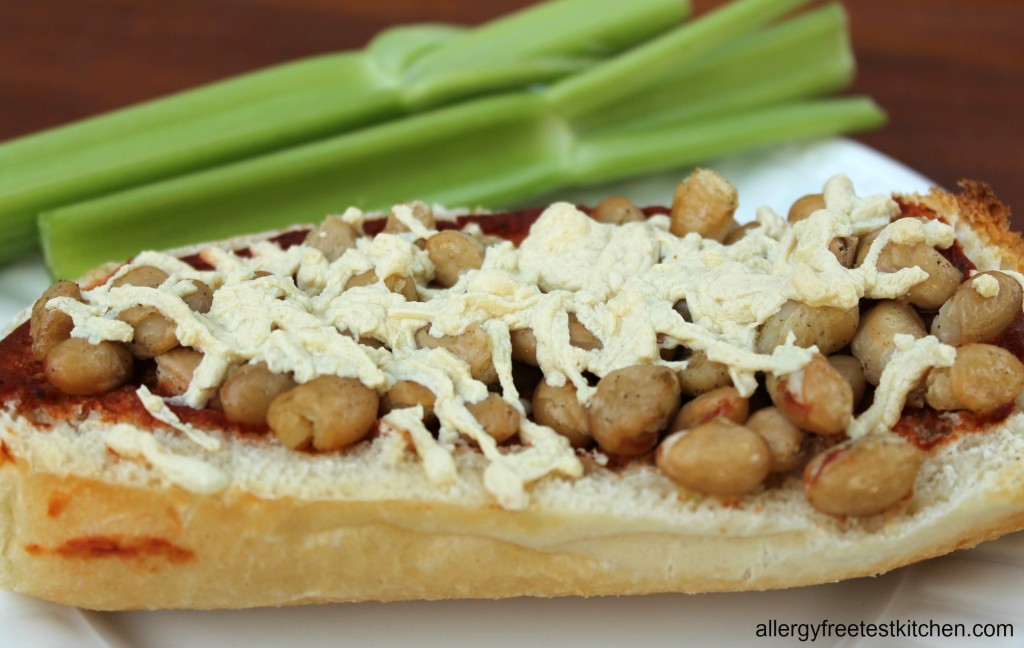 Another way to serve them is over a dark wild rice.  What a contrast between the white beans and dark rice!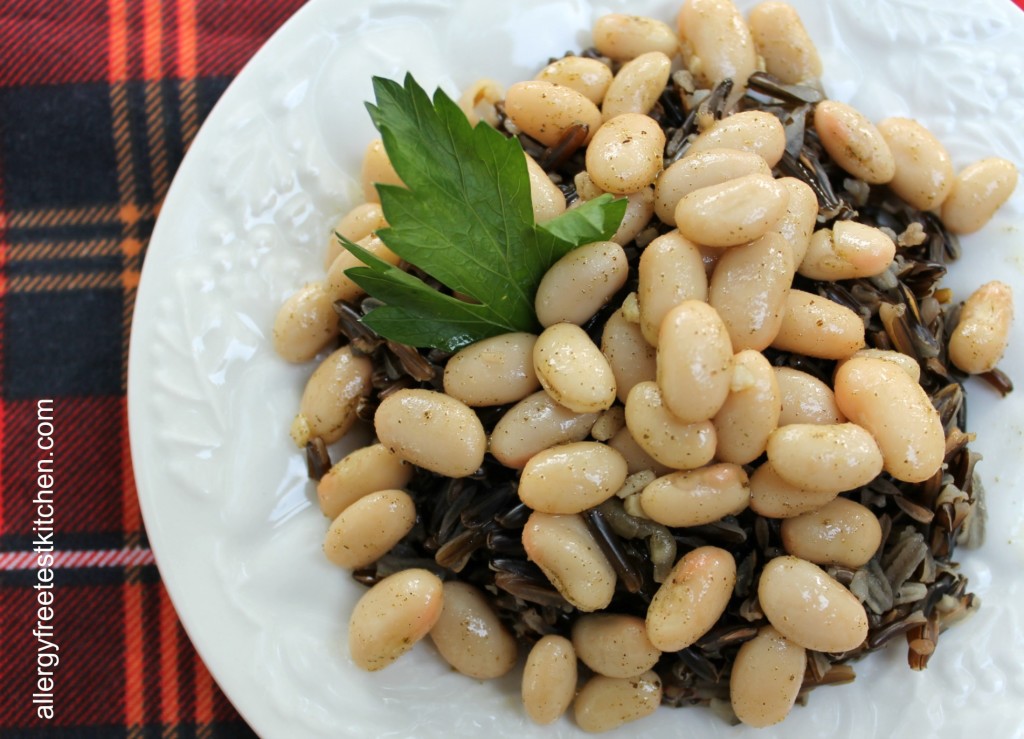 And thirdly, serving the beans over noodles is always a favorite because everyone loves pasta!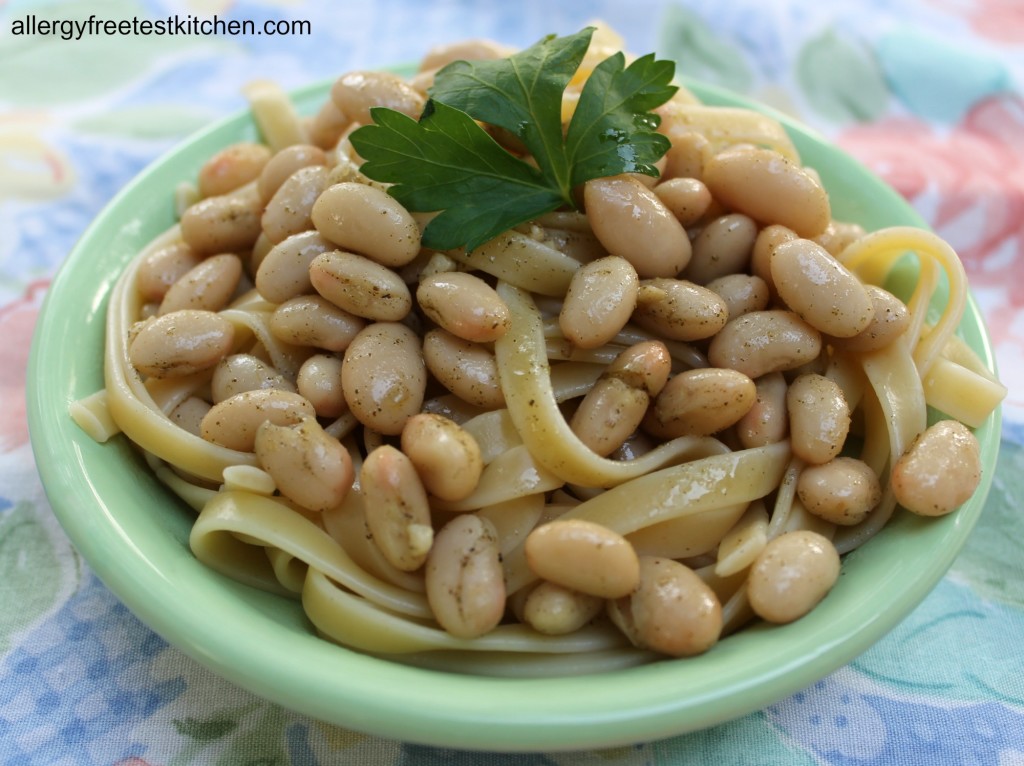 Top these beans on anything you like!  You can have a vegan/meatless meal on the table very quickly with this recipe.
As a side note…don't forget to like Allergy Free Test Kitchen's Facebook page, follow on Twitter or Pinterest, and even better…subscribe to never miss a post!
Also shared at My Meatless Monday and Gluten Free Fridays and Wellness Weekend and Healthy Vegan Fridays.

Garlic and Sage White Beans
Ingredients:
2 T. olive oil

1 tsp. minced garlic

1 tsp. dried sage

2 15oz. cans white beans, drained, rinsed, soaked and drained again
Directions:
Heat oil in large skillet over medium low heat.

Add garlic and sage and cook for about 1 minute.

Add the beans, stirring to coat. Simmer over low heat.