While I am a huge fan of the Daiya Style Shreds, I have not tried their wedge cheeses.  I think because I did not want to fork over a lot of money for something that wasn't a sure thing.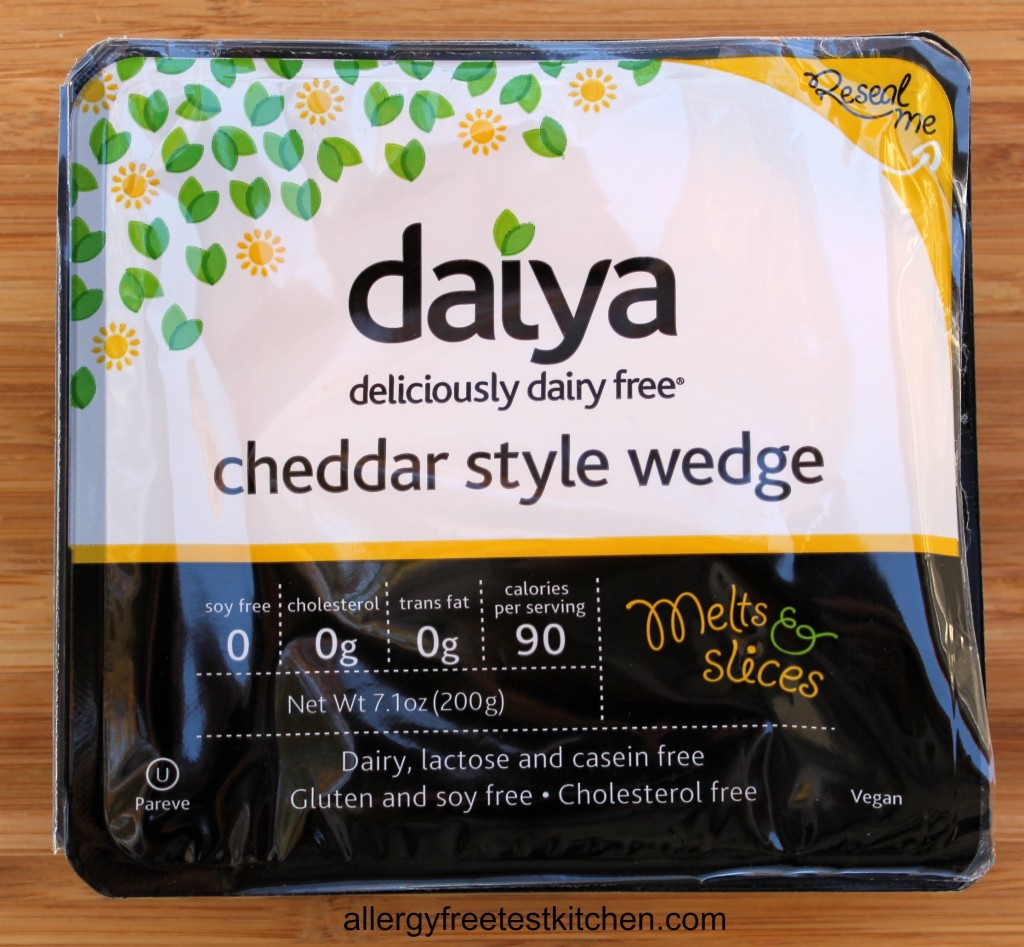 But one day, I went into a grocery store that I never go to (I needed bananas) and walked around and saw that they had the Daiya Cheddar Style Wedges on a crazy sale.  For that price I had to try it for myself and for this blog.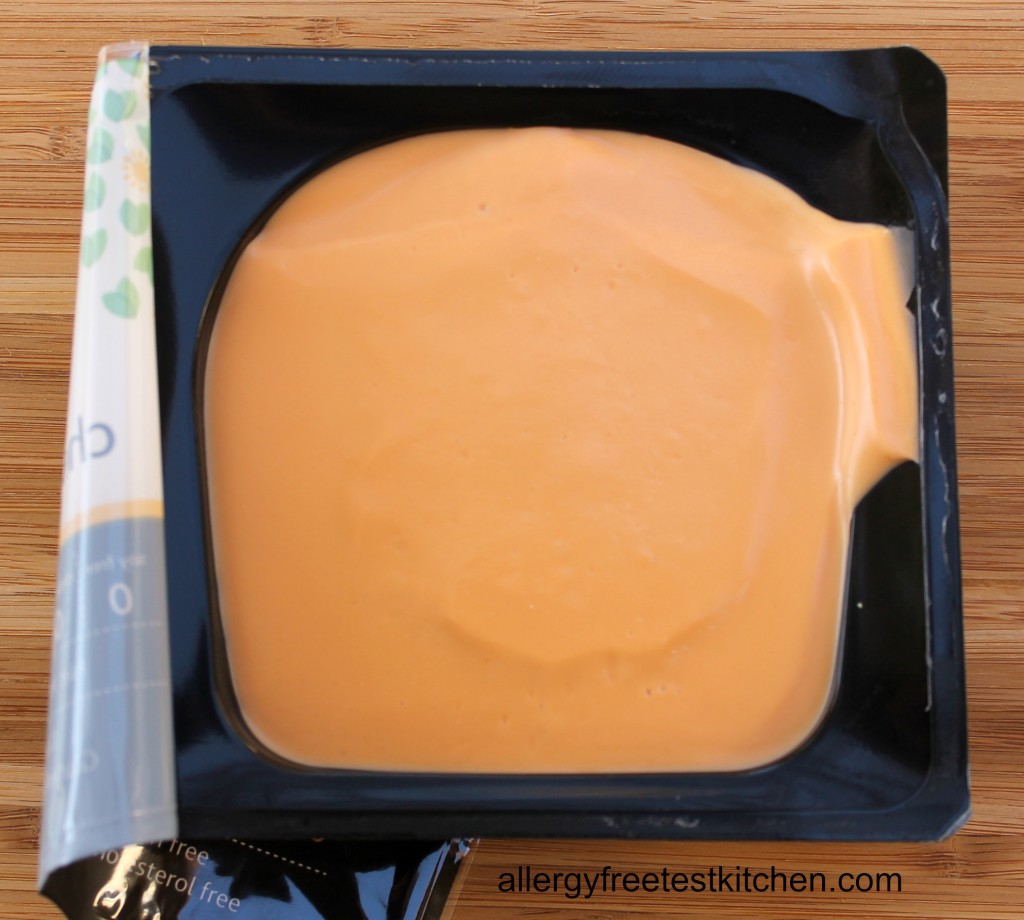 The first impression I had when I opened it was, "looks like Velveeta."  Now it's probably been decades since I had Velveeta, but I thought it maybe smelled like it too.  It sliced easily.  I first used it for making a grilled cheese sandwich and it melted great.  It was much easier to make a sandwich with this rather than the shreds.  I also melted some for nachos and it melted well in the microwave, but you do have to watch it carefully.  It was very yummy with tortilla chips.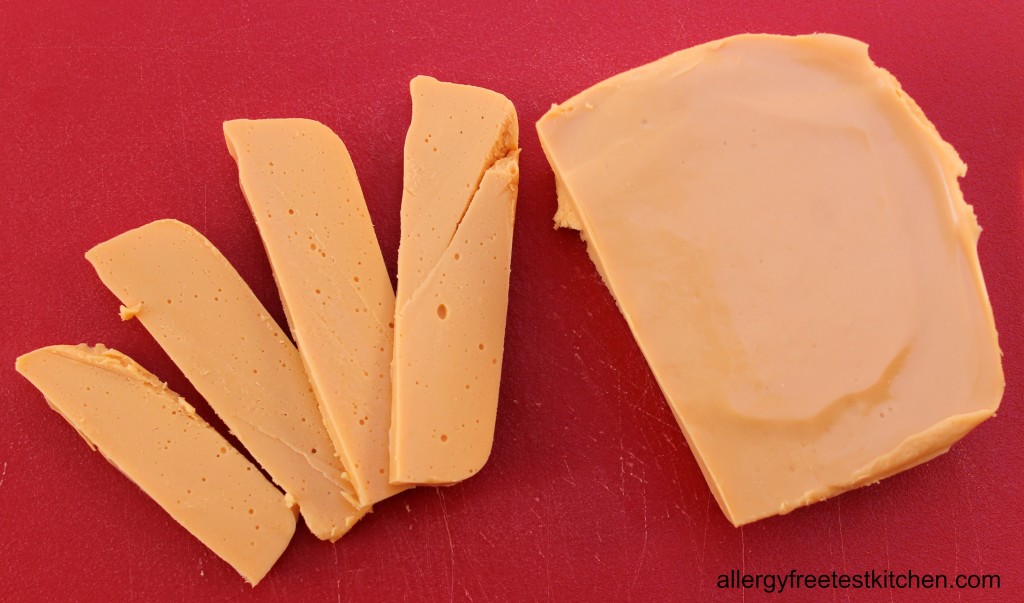 Like their shreds, this Daiya Cheddar Style Wedge is gluten, soy, milk and cholesterol free.
All that being said, I was the only family member to like it (and I will not eat it often).  It was reminiscent of a sharp cheddar, while I would "label" the cheddar shreds as mild.  It was also very salty.  Just eating it by popping a piece in my mouth was not good.  I am convinced this stuff is meant to be melted/heated.
So if you like the ease, less messy aspect, sharp taste and do not mind a little extra salt, this would be a good cheddar cheese option for you. 
I have not tried their other flavors of wedge cheese yet.  I am waiting for another great sale!