There are two options for a dairy free sour cream that I know of.  One is Tofutti, Better than Sour Cream.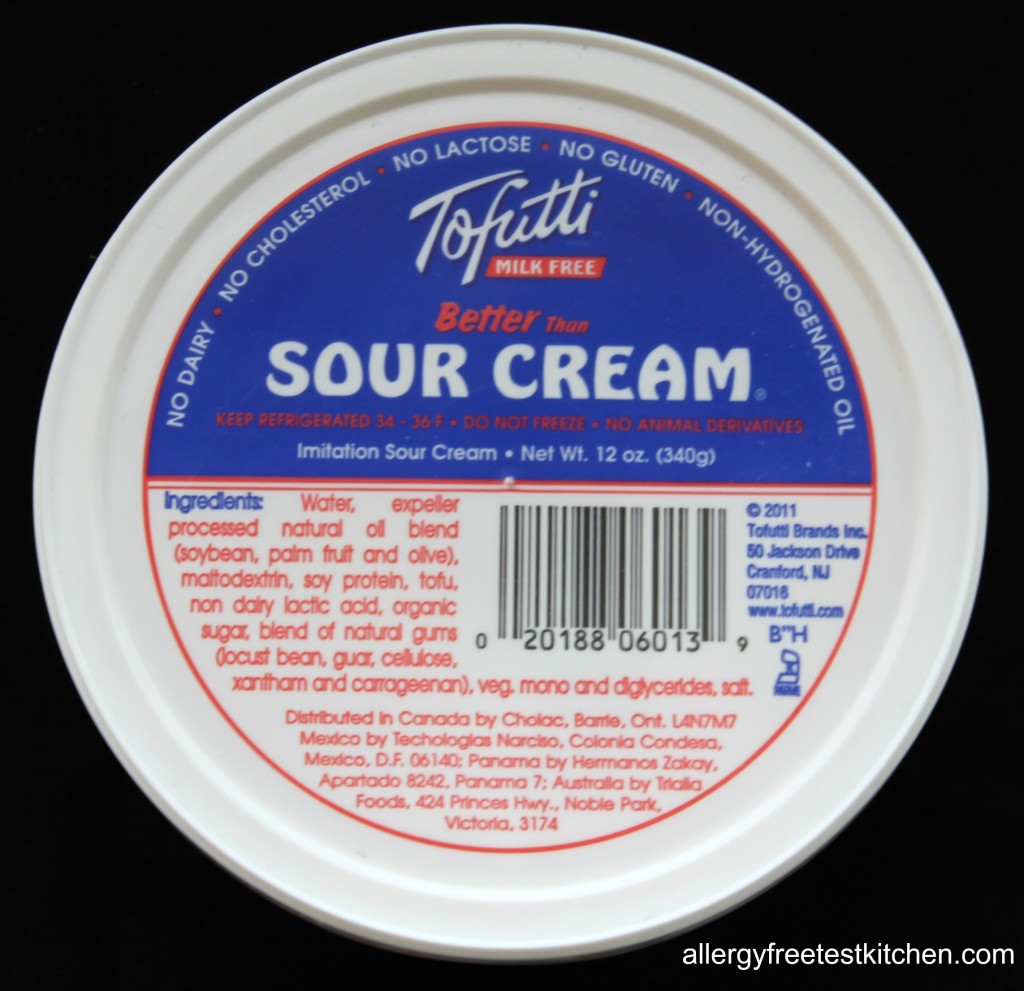 To me, this most resembles in look and taste to regular sour cream.  It is firm and smooth and very white in color.  It works just like regular sour cream.  It lasts a long time after opening.   According to the package directions, it not only is milk free, but also gluten free, lactose free and has no cholesterol as well as made up of non-hydrogenated oil.  It does contain soy in in the form of soy protein and tofu.  There are no animal derivatives.  It does contain a blend of gums and oils.
The second option for a dairy free sour cream is also soy free.  This is great for people both allergic to milk and soy and those who like to avoid soy.  It is WayFare, We Can't Say It's Sour Cream.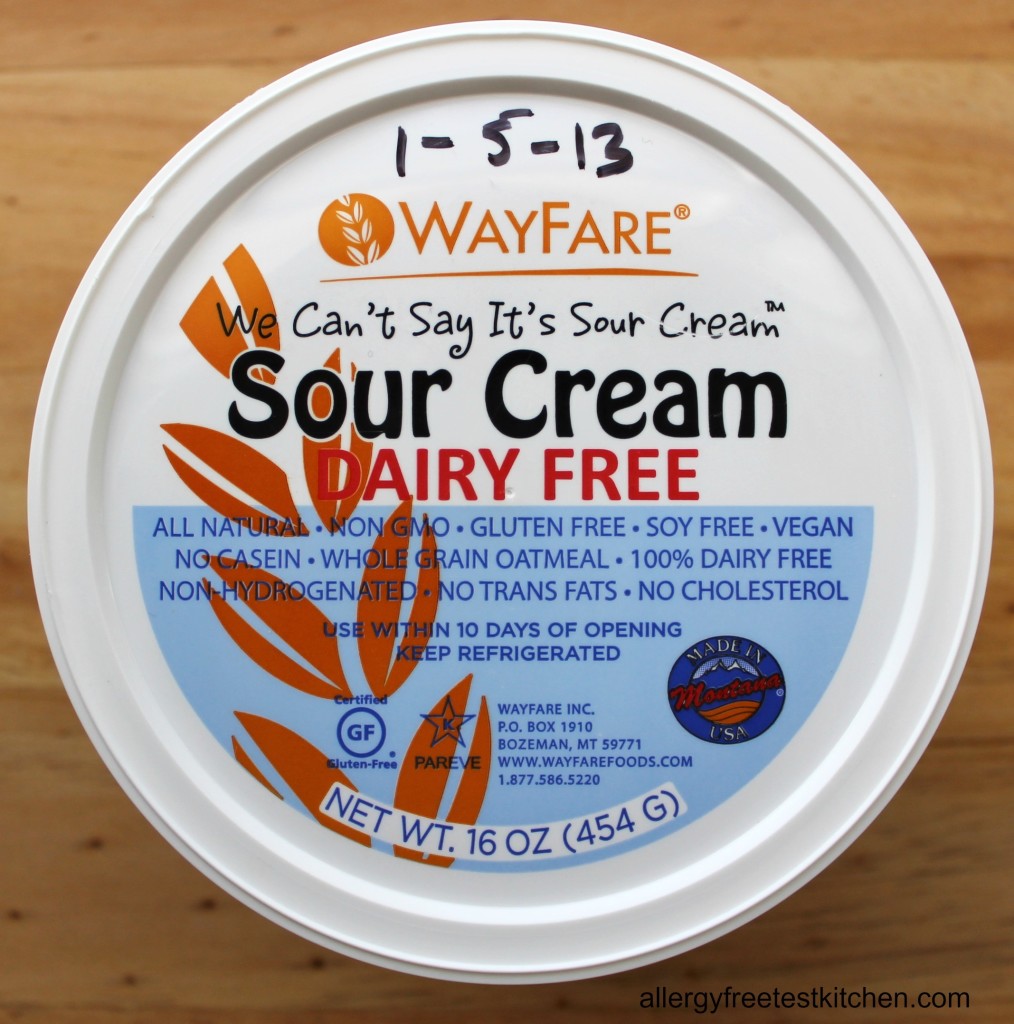 This sour cream is dairy free, gluten free, soy free, all natural, vegan, non-GMO, and casein free.  It is non-hydrogenated as well as having no trans fats or cholesterol.  It does contain oatmeal, but since the container is labeled gluten free as well as having the certified gluten free symbol, I assume they use gluten free oats.  If this concerns you, I would suggest calling the company and asking for yourself.
We Can't Say It's Sour Cream is on the thin side, although I would not call it runny.   It is not a pure white color, more of a very light tan.  It works well in my potato soup and does a fine job on baked potatoes or in tacos etc.  It is not as close of a replacement to sour cream like the Tofutti brand, but it works very well and is in my opinion a healthier choice.