Did you know that canned mushrooms may legally contain up to 20 maggots per 100g?  That's 20 maggots in a small four-ounce can roughly.  You can read about this here, or here.  Or google the words, "bugs in canned mushrooms" and you will get a lot of information.
Now I don't know about you, but that really grosses me out.  Especially since I cook a lot and use a lot of mushrooms.  I have since gone to fresh mushrooms all the time.
The problem is an eight ounce package of mushrooms is usually too much for many of my recipes.  And I hate to waste food.  So what to do with the left over mushrooms?  Stir fry them as a side dish/vegetable.  These have a robust, earthy flavor and I can gobble them up pretty fast.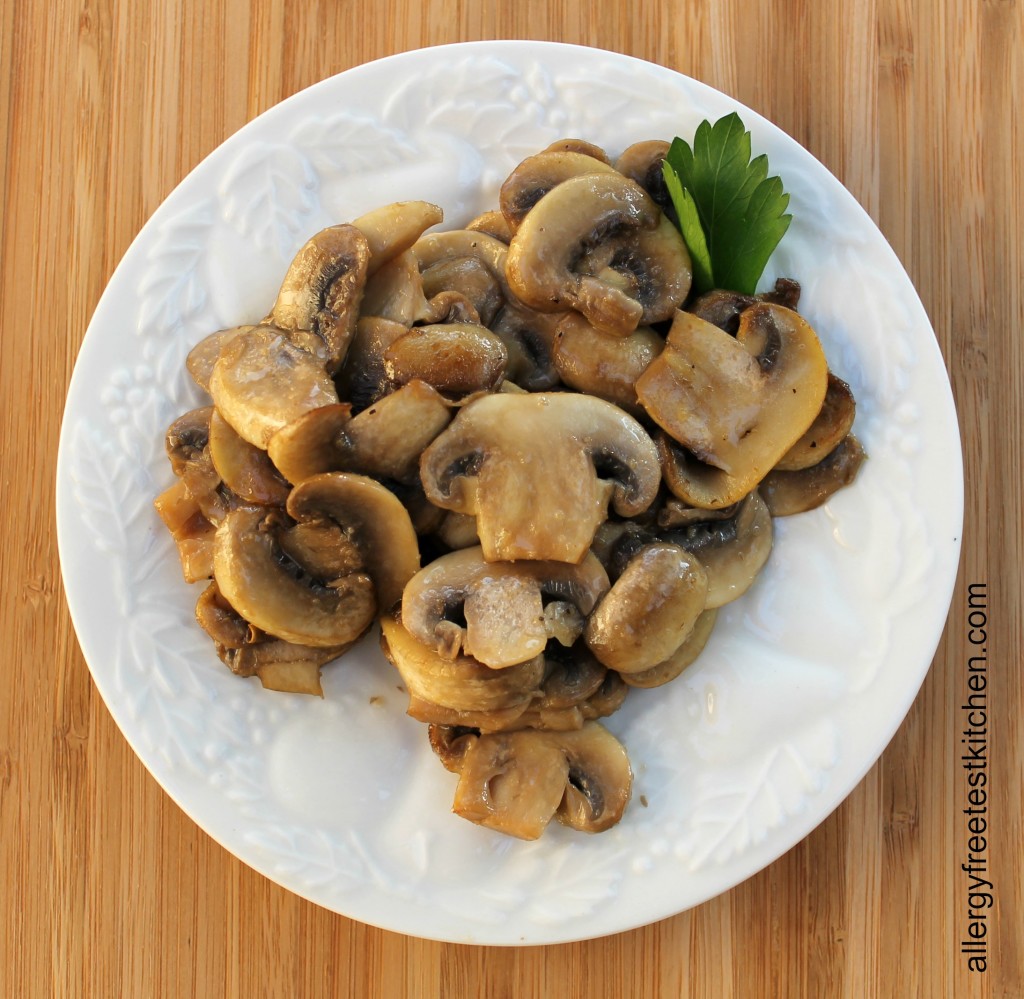 If not eating the maggot filled, canned kind, mushrooms are good for you.  (By the way, only buy mushrooms from trusted sources.  Most mushrooms are poisonous).
Here are ten facts about mushrooms: (source)
Mushrooms have zero cholesterol and fats.
They are low in carbs.
Mushrooms have protein, vitamins, water and fiber.
Mushrooms can help break down the sugars/starches in food.
They boost immunity.
Mushrooms are the only vegetable to contain edible vitamin D.
They are rich in calcium, iron, potassium, copper and selenium.
They may help to prevent breast and prostate cancer.
Mushrooms are good for diabetics
Mushrooms may help in weight loss.
If you like to read about this kind of information, make sure to subscribe to this blog to never miss a post.  You can do that by clicking on the last button on the right in the header. 
Also, I would like to know.  How do you use mushrooms?
Also shared at Real Food Wednesday.

Stir Fry Mushrooms
Ingredients:
olive oil

minced garlic

salt

pepper

fresh mushrooms, sliced
Directions:
Heat oil, garlic, salt and pepper over medium high heat.

Add mushrooms and cook and stir until mushrooms are lightly browned.