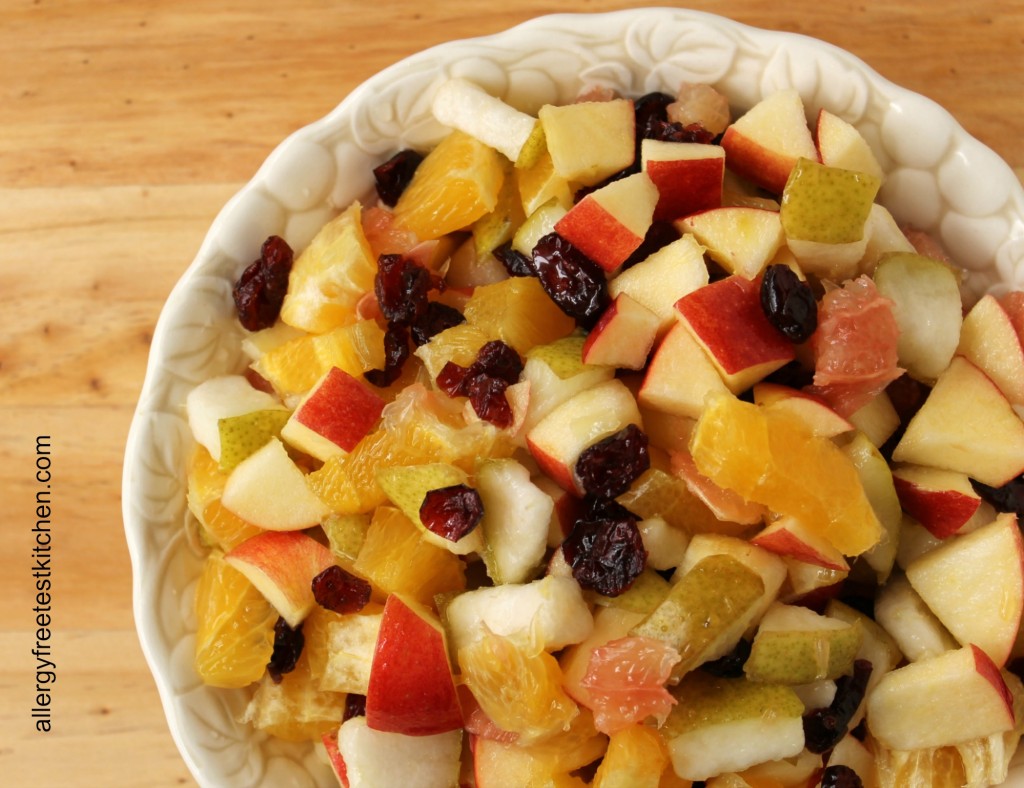 I usually like to keep my fruit in its natural state.  But sometimes it is fun to dress it up; especially around the holidays.  You could make this fruit salad for your Christmas dinner, New Year's Eve party or anytime in the winter when oranges and grapefruit are in season.  It is easy to put together and adds a special twist to your dinner.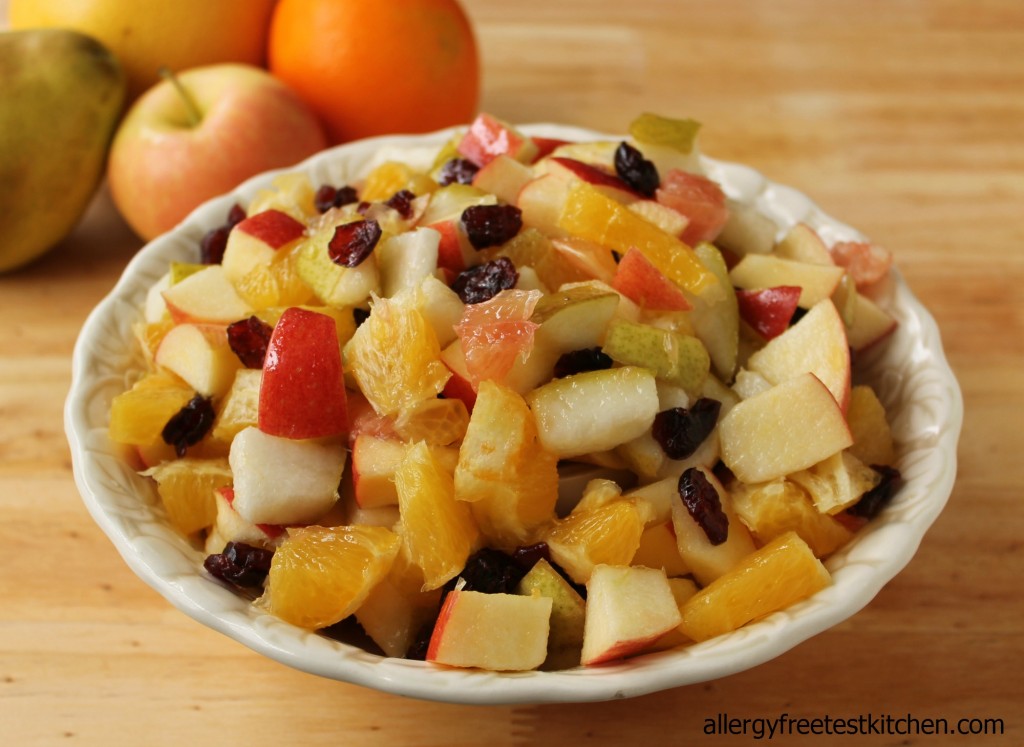 Apples, pears, oranges, some grapefruit, and dried cranberries make up this salad with the addition of a vanilla tasting syrup.  This salad will not disappoint. 
Is there a special way you like to adorn your fruit for special times?
Also shared at Gluten Free Fridays.

Winter Fruit Salad
Ingredients:
1/2 cup sugar

1/2 cup water

1 tsp. vanilla

1/4 cup white soda

2 apples chopped

2 D'Anjou pears chopped

1 large naval orange peeled and chopped

1/2 large grapefruit, peeled and chopped

1/2 cup dried cranberries
Directions:
Mix sugar and water in liquid measuring cup. Microwave 2 minutes or until it boils. Add vanilla. Chill in refrigerator.

When mixture is chilled, place 1/4 cup white soda in a bowl.

Add chopped fruit to bowl with soda in it.

Mix well and then drain excess soda.

Pour sugar/water/vanilla mixture over fruit. Cover and chill until ready to serve.