When you get tired of all the Christmas sweets and foods, you can make this down home, comfort food beef stew.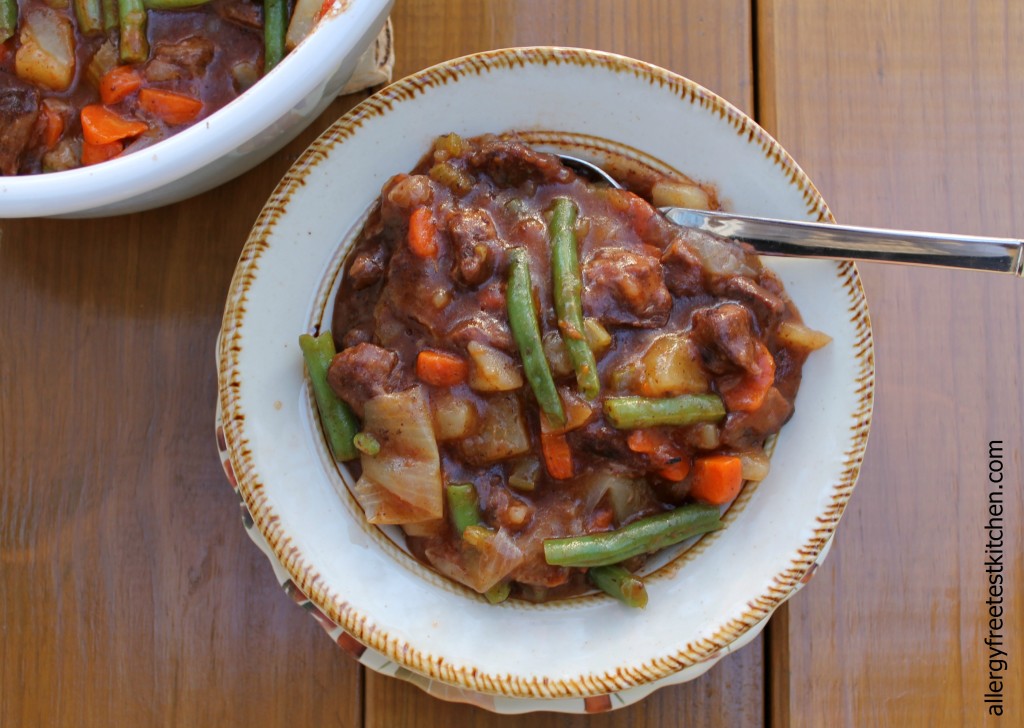 This beef stew is the best one I ever ate.  Once I made this I have not gone back to any of my old stew recipes.   It has fast become a favorite.  And I think it will for you too.
Make this stew on a day when you are home in the afternoon and on a chilly day.  It takes about three hours in the oven.  It's a perfect way to warm up the house and your insides.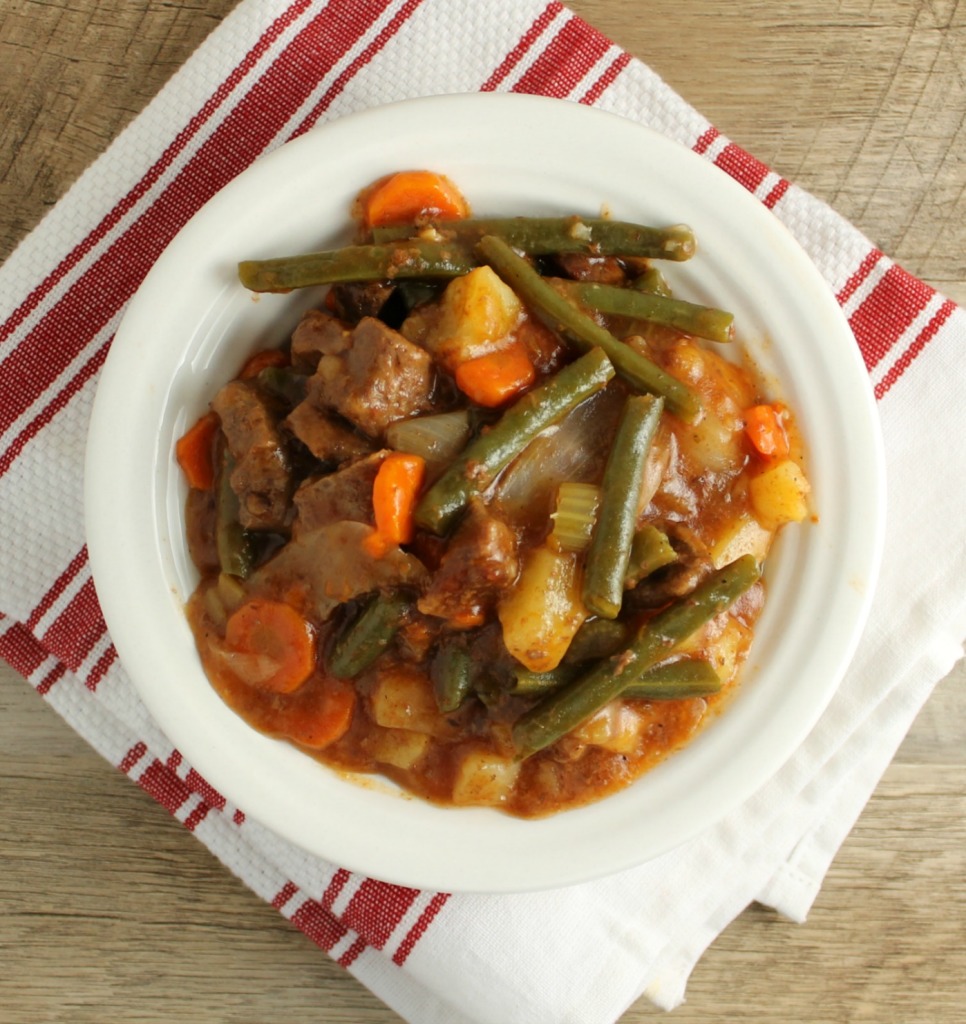 What do think?  Will you try this?  If you do, come back and let me know!
Also shared at Make Your Own Monday and Mom's Test Meal Mondays. Allergy Free Wednesday. Gluten Free Wednesday.

The Best Beef Stew
Ingredients:
1 lb. beef stew meat, cut into bite size pieces

1 medium potato, peeled and cut into small pieces

1 medium onion, cut into eighths

1 1/2 celery stalks, sliced

2 medium carrots, sliced

2 (5.5oz) cans of lo-sodium vegetable juice

1/3 cup water

1/3 cup quick cooking tapioca

1 T. sugar

1 tsp. salt

1/2 tsp. oregano

1/4 tsp. pepper

2 cups fresh green beans, snapped in half
Directions:
Preheat oven to 325 degrees.

In a large (2 1/2 qt.) stoneware, casserole, or dutch oven place the meat, potato, onion, celery and carrots.

In a bowl, mix the vegetable juice, water, tapioca, sugar, salt, oregano, and pepper.

Pour over meat and vegetables. Cover and bake at 325 degrees for 2 hours, 15 minutes.

Add the green beans, cover, and bake another 30 minutes or until all vegetables and meat are tender.