Do you have some uncooked sweet potatoes left over from Christmas?  Not sure what to do with them?  Make them into fries!  This is so simple and easy, I am embarrassed to say I have never made this until a few years ago when a friend introduced this to me.
You can cut them long.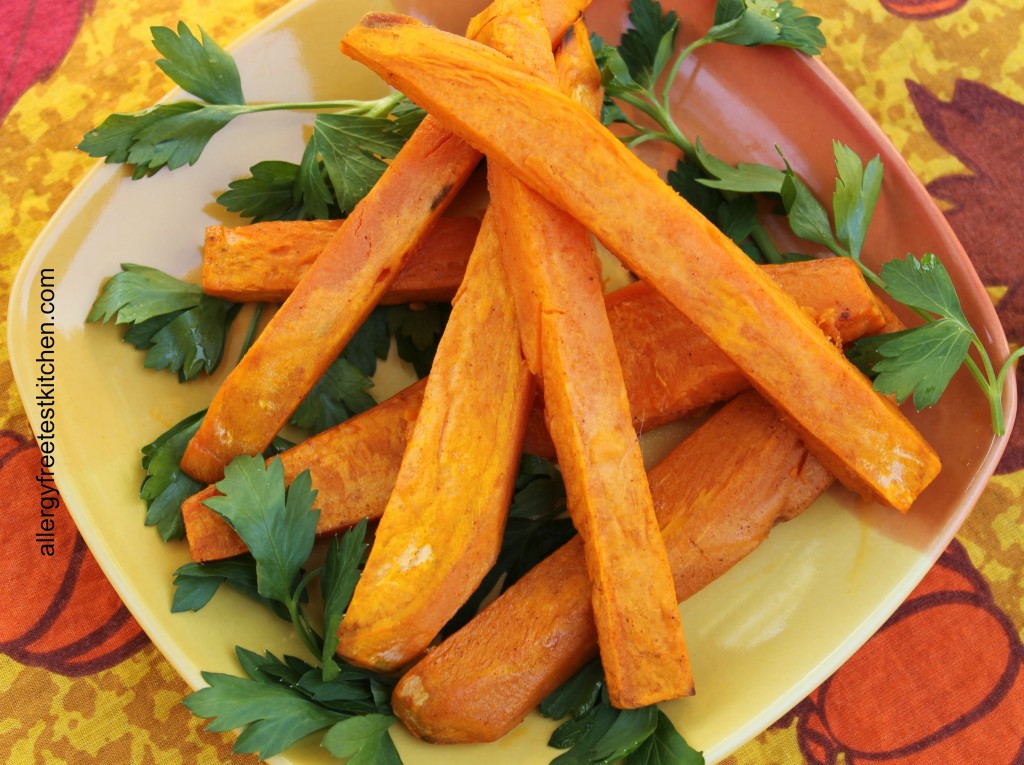 Or you can cut them short.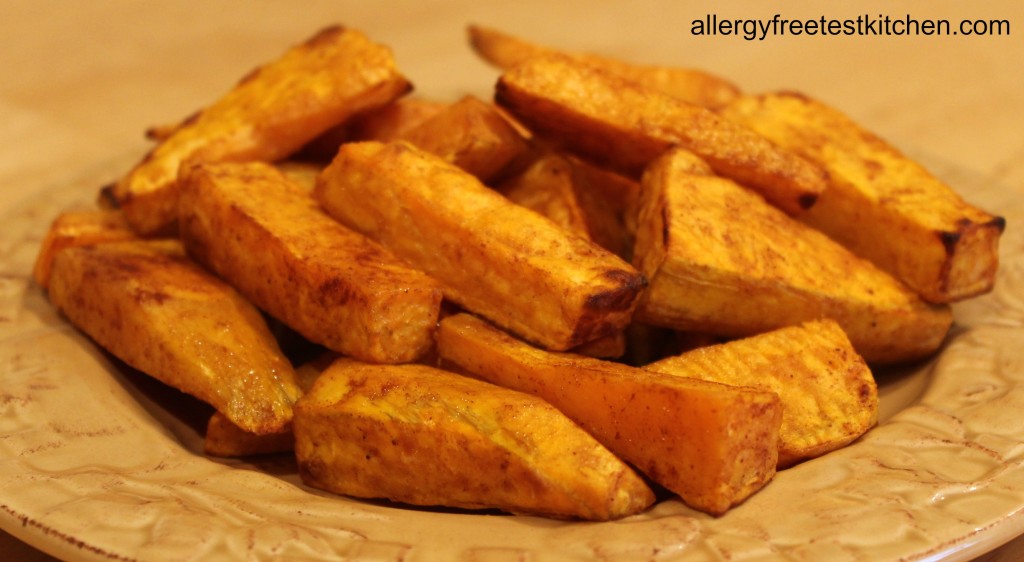 But, either way, you have a fast and easy side dish.  Most kids like sweet potatoes and for some reason, putting them into stick form seems to go over better with the little ones.
For another way to prepare sweet potatoes and to read all the good health benefits of sweet potatoes you can click here.
Also shared at Gluten Free Fridays.

Sweet Potato Fries
Ingredients:
2 large sweet potatoes

2 T. olive oil

1/8 tsp. paprika

1/8 tsp. cinnamon
Directions:
Peel sweet potatoes.

Cut into long or short fries.

In a bowl mix the oil and spices.

Add the fries and stir to coat.

Place on a pizza stone (or cookie sheet).

Bake at 425 degrees for 20-25 minutes.